Upset that all your travel plans are canned for the moment? If Europe was in your 2020 agenda, you can still head over to Malta and take a virtual tour right from your couch.
Malta's national agency for museums, conservation practice and cultural heritage, has recently collaborated with Google to allow users from all around the world to virtually discover the island's heritage sites.
Through the online platform Google Arts & Culture, Heritage Malta currently has 25 virtual tours.
You can visit museums, temples, forts and archaeological sites as well as three UNESCO heritage sites which are the city of Valletta, the Ħal Saflieni Hypogeum and the Megalithic Temples.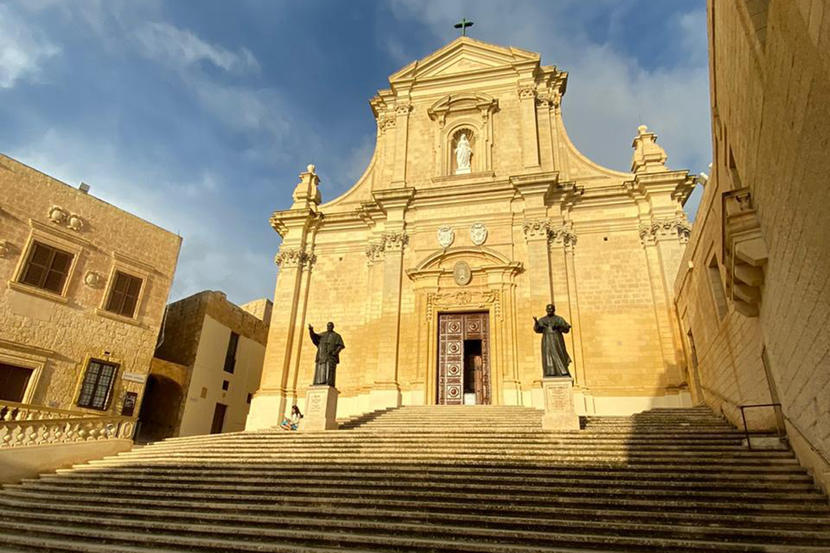 In Valletta's virtual tour, you can explore several historical attractions in the city such as the Grandmaster's Palace, which is now the seat of Malta's President.
The palace is one of the first buildings in new Valletta, built by Grandmaster Jean De Valette in 1566 after the successful siege of Malta.
The palace has a formidable armoury and is considered one of the world's largest collection of arms and armour.
Valletta's tour also includes a fascinating trip to Fort St. Elmo National War Museum.
Here you can discover Malta's history from the bronze age, up to the time of the first and second world wars.
Unravel the secrets of Ħal Saflieni Hypogeum, used as sanctuary and burial place by temple builders.
Some of the structure's elements trace back to 3600-2400 BC, which were discovered during construction in 1902.
Additionally, the virtual tours include one of Ġgantija Temples. Five out of the seven temples on the Maltese islands can be visited using the platform.
These historic landmarks are the oldest free-standing monuments in the world, and they have been there 1,000 years before the construction of Giza's pyramids.
Check out Malta's virtual tour here: shorturl.at/dBGL8.
And if you're looking for more creative ways to spend time at home, click here.
Be the first to get all the latest Doha news, reviews and deals into your inbox by signing up to our free
newsletter
,
click here to sign up
.