If we're being completely honest, we had totally forgotten about the Doha Metro altogether – that's how long it was taking. The first train was slated to run in 2018. But suddenly last month, the news that the Metro would be open to the public dropped two days prior and an entire country of fast drivers, taxi takers and slow walkers were all equally ecstatic. There are still plenty of crinkles that need ironing out but for now, this might be the best thing that's happened to the country in a long while.
We've pulled together this quick guide for everything you need to know whether you're taking your first train ride or you've tried it a couple of times already and still haven't figured out how to top up your card. No thanks necessary.
Doha Metro
Recently launched by Qatar Rail, the Doha Metro features 13 stations running (mostly underground) across 40km all the way from Al Qassar to Al Wakra (total travel time 30 minutes) and Hamad International Airport. As the citizens breathe a sigh of relief from Doha's ever-increasing traffic jams and travel times, the metro promises to provide a much needed facelift to Doha's transportation system. All the stations are easily accessible, there is clear and legible signage everywhere, travel cards that make this a superior economical experience and even an app to facilitate ease and convenience.
Red Line
The Qatar Rail network consists of the Red Line, Green Line and Gold Line with a total of 37 stations and an expected completion date in 2020. Red Line is the very first to launch on the network and covers some of Doha's most important stations and heavy traffic areas like Al Bidda, Souq Waqif, Doha Jadeeda and many more. With 18 stations in operation, the inspiration behind the design of each station is inspired by Qatar's cultural history.
If you visit, you'll notice an architectural identity that's reminiscent of the traditional Bedouin tents. The interiors also pay homage to the country's heritage through ornaments that shed lights with pearl effects and other aesthetic elements such as the ventilation systems among others.
Operation
Doha Metro stations operate five days a week from Sunday to Thursday between 8am and 11pm (due to change soon). Trains arrive every six minutes and the commute between stations lasts for approximately three minutes. Doha Metro will remain closed on weekends to facilitate completion of pending work with other rail lines. Download the Qatar Rail mobile application for more details on routes, timings and everything else.
Metro cards and rates
All users of Doha Metro must have metro cards with them. The cards are divided into three categories: Standard, Gold Club and Limited Use. Limited Use cards are appropriate for occasional travellers or tourists for any one-time use. The journey costs QR2 and the cost of a full day pass is QR6 for standard or family-class travel. To use the Gold Class, the journey cost is QR10 and a full day pass costs QR30.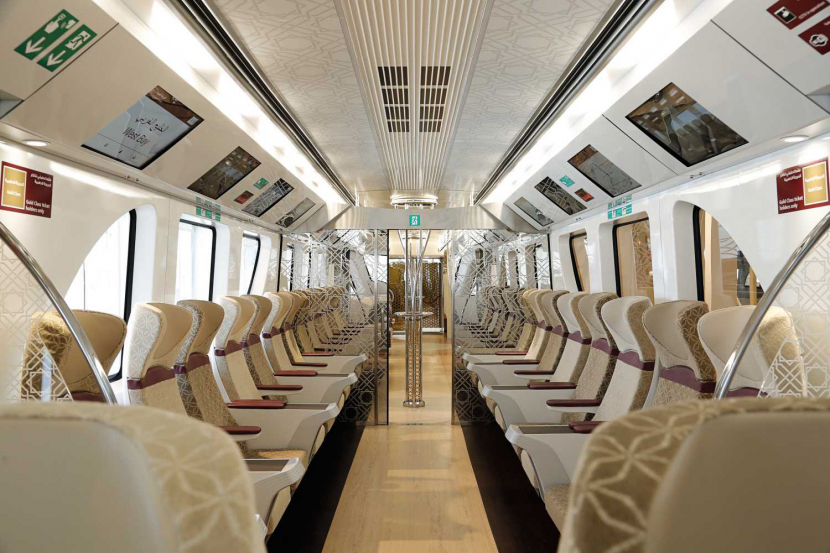 Rechargeable Cards come in Standard and Gold options and can be recharged and used repeatedly. It has to be topped up before usage and is valid for five years. While this card can be purchased from Travel Card Vending Machines available at all metro stations, they can also be purchased at retailers like Al Meera, Lulu, Jumbo and Carrefour. The cards will be priced at QR30 with a travel credit of QR20. Licensed retailers will, however, not be able to top-up your travel credit. This can be done at Doha Metro stations only.

In true Doha style, luxury travel seekers can opt for the Gold Club Card for QR100. A single journey in the gold class costs QR10 and a day pass costs QR30. These cards can only be purchased at the Gold Club offices at the metro stations.
Reaching the station
To ensure convenient reach for the public and accessibility from all areas surrounding the metro station, Qatar Rail has collaborated with the Ministry of Transport and Communication to integrate various modes of public transport. Metrolink feeder buses are available for customers to use to and from the stations. Information about these shuttle buses and their pick-up points can be found on the Qatar Rail mobile app. While the feeder buses are free, the passengers can also take advantage of reduced prices through other modes of public transport. Karwa app users can avail a flat QR8 fee through the promo code RAIL on any journey within 3km to and from the metro stations. Some stations such as Al Bidda and Corniche do not offer the feeder buses, but the stations are very conveniently located in main areas.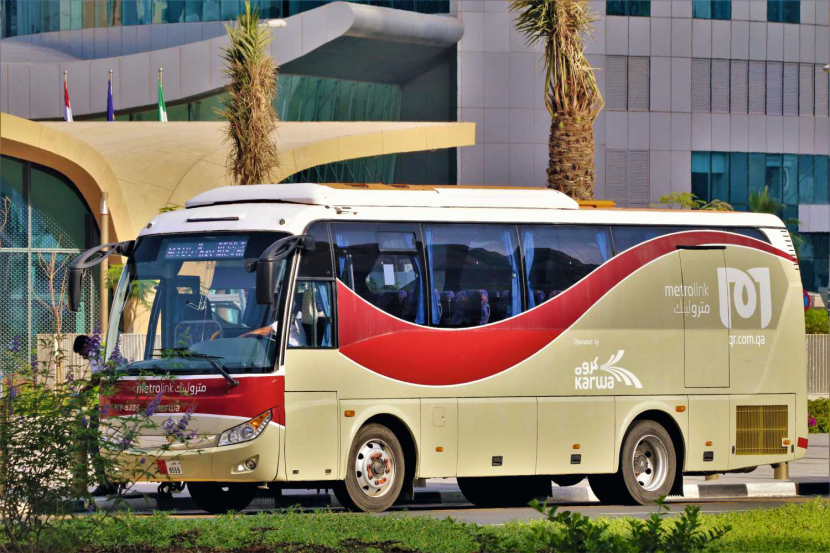 Parking
While some stations do have ample parking spaces, some of them are very limited or non-existent. The whole idea is to reduce public dependence on motor vehicles. There will be 300 free parking facilities at Al Wakra station. There are, however, drop off and pick up points at all stations, so this might be a good time to hitch a ride with a friend.
Kids
Kids below the age of four do not require a travel card. They must, however, be accompanied by a fare paying adult. Children over five will require a metro card in order to travel. Younger kids must be accompanied by someone older than 16 years of age. Fares for children and adults will remain the same.
Application
The Qatar Rail application can be downloaded for iOS and Android. Once you register, you can link it to your metro card. The app will keep track of all your journeys while enabling access to a network map of current operational trips. Real time information is also available on the app besides a journey planner that can help you manage your trips.
www.qr.com.qa.
IN NUMBERS
Red Line
18 stations 40km north to south

Green Line
11 stations 22km east to west
Gold Line
11 stations 14km east to west
Be the first to get all the latest Doha news, reviews and deals into your inbox by signing up to our free
newsletter
,
click here to sign up
.