Amsterdam
It's the city of bicycles, canals, gabled buildings, vintage shops, hops and dining – and while it's not a new destination to grace the flight path from Doha, five flights per day on Qatar Airways make it all the more accessible. Choose a flight that arrives at Amsterdam Airport Schiphol in time for breakfast, allowing you to make the most of your day in the city – and there's plenty to see and do. Hit Amsterdam's history-packed museums, vintage-filled shops and appreciate the city's hyper-creative design.
From QR4,073 (return). www.qatarairways.com.

Belgrade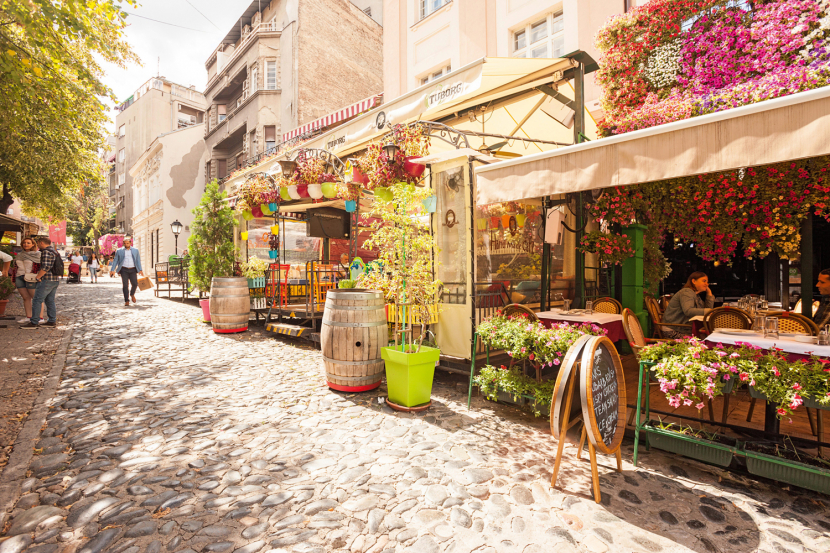 The city of Belgrade is an increasingly popular and historic tourist destination thanks to its varying architecture, typical of a central European city, and more modern architecture and spacious layout of New Belgrade. Loud, adventurous, proud and audacious: Belgrade ('White City') is by no means an attractive capital in the aesthetic sense, but its gritty flamboyance makes it one of Europe's most lively cities. Buildings range from socialist blocks to art-nouveau masterpieces, making it a must-visit for architecture fans. Venture deeper into Belgrade and you'll discover museums guarding the cultural and military heritage of the country. Some of the best food can be found in this city, especially if you're a meat lover.
From QR3,250 (return). www.qatarairways.com.

Boryspil
Set along the banks of the Dnipro River, this Ukrainian city is a place of big statements with glittering golden church spires and gargantuan tower blocks. There's plenty to see, and you'd do well to take a trip to the Pyrohovo Museum of Folk Architecture, which sits out in the open air. The Chernobyl Museum is also interesting (and harrowing) while Pinchuk Art Centre is a world-class gallery featuring contemporary art and design from Ukraine and beyond.
From QR2,652 (return). www.qatarairways.com.

Chittagong


Chittagong is Bangladesh's second largest city. It's a gritty and congested one and there's no getting away from that, but as the gateway to the Chittagong Hill Tracts – one of the most beautiful and fascinating corners of the country – it's somewhere that many visitors pass through at some point.
Flights to Chittagong in Bangladesh take an average of six hours. You can fly from Doha via Muscat with Oman Air and Biman Bangladesh Airlines or opt for a cheaper option and slightly higher travel time with Qatar Airways. Time to head for those hills.
From QR2,290 (return). www.omanair.com, www.qatarairways.com.

Edinburgh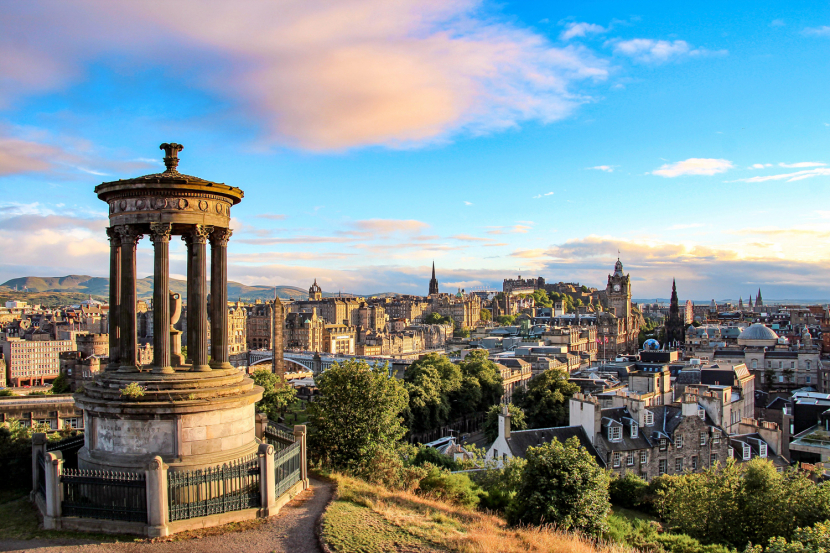 The Scottish capital is the second most-visited city in the UK by tourists, and for good reason. Take a stroll in its medieval Old Town and elegant Georgian New Town, and of course see Edinburgh Castle, home to Scotland's crown jewels and the Stone of Destiny. Scotland's social scene is also a treasure, with plenty of hidden cafés and brilliant pubs to sit back and enjoy some Scottish banter. British Airways and Qatar Airways both fly directly to the Scottish capital. Estimated travel time between Qatar and Edinburgh is approximately seven hours and 30 minutes with economy class prices currently going from around QR4,400. There are more economical flights (QR3,850 return) available via Royal Jordanian and Turkish Airlines.
From QR4,400. www.qatarairways.com.

Glasgow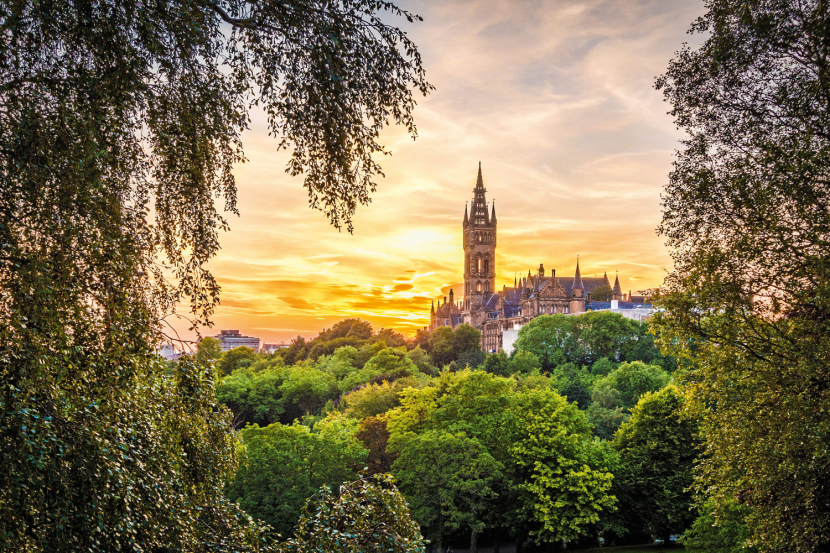 Ready to check out Glasgow? This former European City of Culture has plenty to see and do, with loads of museums as well as being home to the Scottish Opera, Scottish Ballet and National Theatre of Scotland. With a gritty yet friendly vibe it's a fun place to explore and it also has a cracking nightlife scene, if that's your vibe. Unfortunately, there are no direct flights to Glasgow and depending on your appetite for layovers, you can opt for flights with one or two stops. British Airways and Flybe, operated by Qatar Airways, offer a route via Manchester and London (on the way back) with an average travel time of ten hours. This costs approximately QR4,500. A cheaper option with two stops in Amman and London is available for QR3,700 on Royal Jordanian. Qatar Airways flies through Birmingham and Cardiff on the way back (there's a direct flight to Cardiff on QR) for QR5,400. Now pass us that deep-fried Mars bar.
From QR3,700 (return). www.rj.com.

Helsinki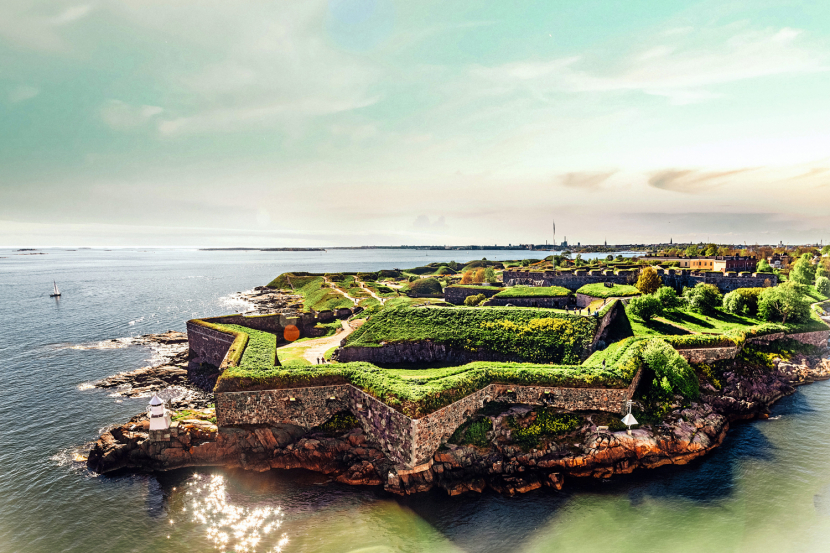 How would you fancy a long weekend in a seaside city surrounded by lush greenery and beautiful scenic islands? It sounds thousands of miles away from Doha – and it is – but with Qatar Airways' new service it's easy to do. Finland's flag carrier Finnair also flies directly from Doha to Helsinki with year-round service between Hamad International Airport and Helsink-Vantaa Airport with a flight that takes less than six hours each way. Helsinki is a city packed with wondrous architecture. The Finnish capital winds around Baltic bays and islands – and even has its own sea fortress. The bustling market town is awash with modern culture and design and the food scene is bursting with northern European flavours.
From QR3,331 (return). www.finnair.com. QR3,605 (return). www.qatarairways.com.

Kazakhstan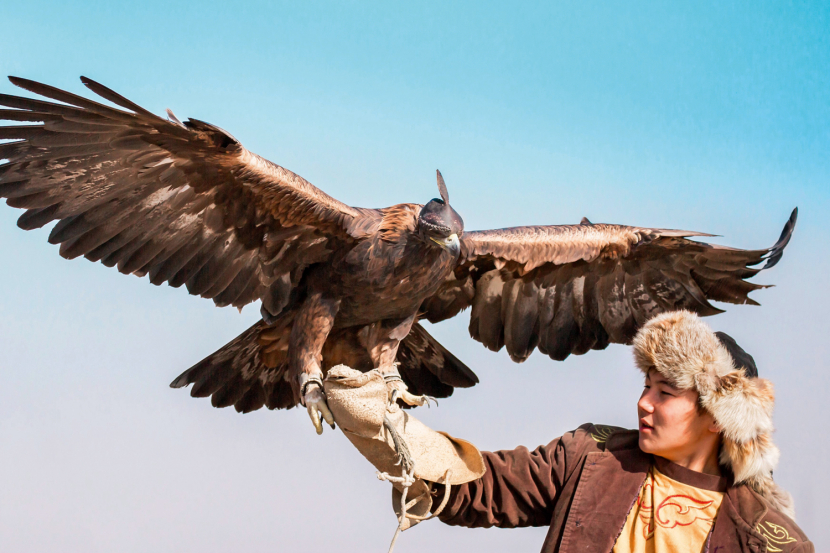 You might not have thought about a holiday in Kazakhstan, but the world's ninth-biggest country is the most economically advanced of the 'Stans', thanks to its abundant reserves of oil. That means generally better standards of accommodation, restaurants and transport than elsewhere in Central Asia. Look past the cities and you'll find gorgeous mountains, valleys and wildlife, making it well worth a visit. While there are no direct flights currently from Doha, Qatar Airways, Belavia and Air Astana are now operating joint flights to Almaty and Nur-Sultan. Nur-Sultan, previously known as Astana, is the capital city in the north of the country.
From QR3,700 (return). www.qatarairways.com.

Kerala
Fancy escaping somewhere green and leaving the desert behind you? Kerala in South India is defined by its 600km of coastline and spice and tea covered hills of the Western Ghats. Relax on a houseboat in Alleppey or luxuriate in the lush greenery of Munnar. Choose from dozens of yoga and ayurveda retreats. It feels a million miles away from Doha, but the great news is you can get there in under four hours. With four international airports, there are several flights travelling directly including Indigo and Air India Express.
From QR2,354 (return). www.goindigo.in.

Krakow
A hub of culture, art and trading, this Polish city is a modern destination which still manages to perfectly retain its rich history.
Take in the impressive Wawel Royal Castle, visit Rynek Glowny, Krakow's central square, or enjoy a fascinating day trip to the Wieliczka Salt Mine. With a place on UNESCO's World Cultural and Natural Heritage List, this eerie subterranean site is definitely worth a visit. There are no direct flights to Krakow, but Qatar Airways and Lufthansa can get you there via Frankfurt in an average of ten hours. There are other options as well via Austrian Airlines and British Airways.
From QR3,612. www.qatarairways.com.

Naples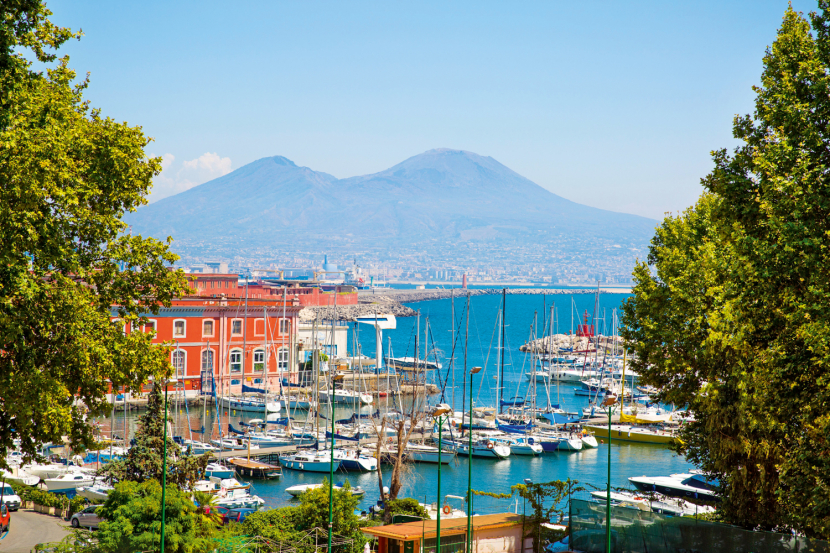 Naples is one of the largest cities in Italy and is home to a tonne of cultural attractions and the beautiful Amalfi coastline. Hire a car and explore the area, including the pretty surrounding town of Sorrento and take a trip up Mount Vesuvius. Looking for top-notch pizza? You know where to go.
From QR4,416. www.qatarairways.com.

Riga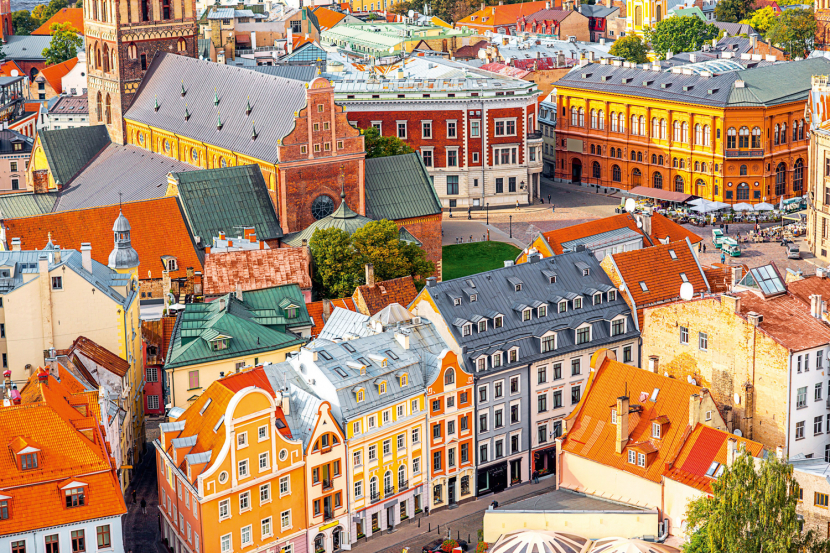 Riga may look a bit domineering with its Gothic spires, but delve a bit deeper and you'll find a vibrant cosmopolitan city full of cool bars, modern art galleries and some pretty experimental restaurants. The largest of the Baltic capitals has a vibrant spirit and you can get there in around ten hours with Air Baltic or Finnair and Qatar Airways. Standing next to a gulf named after itself, Rīga is a short drive from jet-setting sea resort, Jūrmala, which comes with a stunning white-sand beach.
From QR3,887. www.qatarairways.com.

Shanghai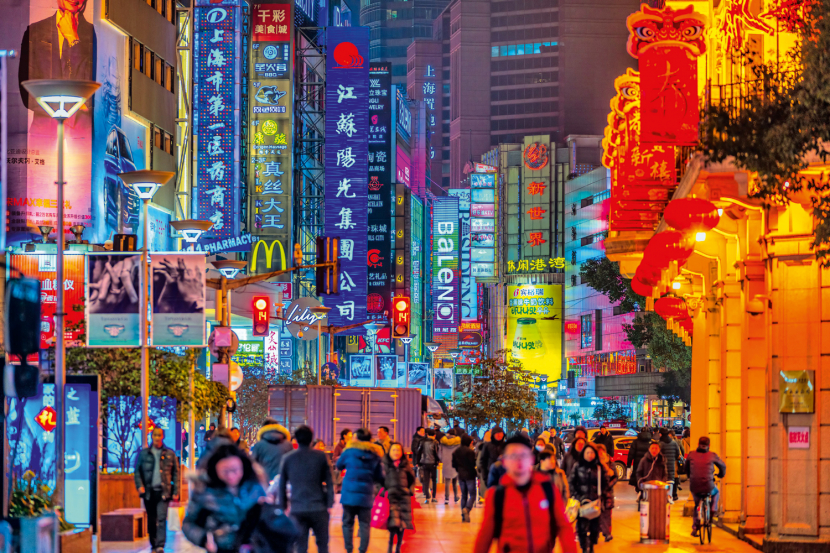 Fancy travelling to China but don't want with the additional stress of indirect flights? Well, worry no more as Qatar Airways are offering daily non-stop flights between Shanghai and Hamad International Airport (HIA). The non-stop route is a game changer for anyone fearing a weary layover. The new journey makes travelling easier and provides a greater number of flight options between the two destinations. It's quite a lengthy flight, though, with a travel time of nine-and-a-half hours one way, so breaking up the flight with a layover may also not be the worst idea. Shanghai is famous for its architecture (it's home to the world's second-tallest tower), its cuisine, shopping and arts scene, and it's definitely up there on our list.
QR4,384 (return). www.qatarairways.com.
Thessaloniki
Head to the lovely Thessaloniki for history and culture by the bucket-load, beauty at every turn and just the right amount of chaos. Greece's second city is full of life, and you can get amongst the action direct from Doha. The profoundly historic city is both the gateway to some fascinating parts of northern Greece, but still a worthwhile destination in its own right. The city sprawls around an arc of coastline at the top of the Thermaic Gulf. The main area of interest to visitors is along the shore between the ferry port and the White Tower, and in the area that rises inland from here to the ancient city walls. With this newest addition to Qatar Airways' direct routes, we're ready for some tzatziki and plate smashing.
From QR3,543 (return). www.qatarairways.com.
Zagreb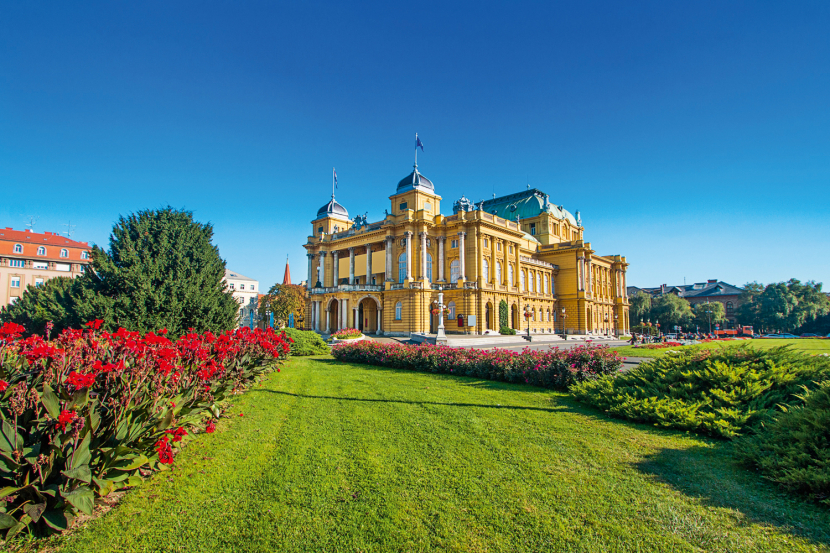 Zagreb in Croatia is a gorgeous maze of red roofs and cobblestones, baroque and art deco. It's best explored on foot, to enjoy that mish mash of architecture and a load of truly brilliant street art. Delve straight into the city's historical core or have a late lunch of Croatian cuisine. Walk around the old town to get a closer look at the authentic heritage in the tiny alleys. Stop by Grandfather's Dream restaurant if you're around for some of the city's best Dalmatian cuisine in a really cosy setting. There's more good news - the incredible Plitvice National Park is just under three hours away by road. Don't miss it. We're submitting our holiday forms to HR as we speak.
From QR3,571 (return). www.qatarairways.com.
UNDER FIVE HOURS AWAY
Beirut, Lebanon
Beirut is filled with brilliant restaurants, steeped in history and packed with lively nightlife. It's both a city and beach destination and also a great short-distance place to fly for a skiing holiday in winter.
From QR2,239 (direct, return). Numerous airlines including MEA, Royal Jordanian and Qatar Airways.

Colombo, Sri Lanka
Renowned for its ancient ruins and deeply hospitable welcome, Sri Lanka is a must-visit, whatever kind of break you're looking for. With history and sightseeing, wildlife and adventure, or incredible food and clean sandy beaches, you'll find it on this charming island on the Indian Ocean.
From QR1,808 (direct, return). Numerous airlines including SriLankan Airlines and Qatar Airways.
Goa, India
Set your sights East and head to Goa for a wondrous blend of Indian and Portugese cultures. Lined with golden beaches, peppered with stunning architecture, and simmering with wonderful street food, it's no surprise that the city is becoming ever more popular with tourists
From QR3,004 (direct, return). Airlines include Air India, Indigo and Qatar Airways.
Kathmandu, Nepal
Kathmandu is a charming place with loads of nature and history to explore. There are certainly prettier, cleaner places in Asia, but you'll struggle to find any friendlier or quite so packed with quirks.
From QR1,613 (direct, return). Airlines include Oman Air, Nepal AIrlines and Qatar Airways.
Tbilisi, Georgia
Tbilisi's transformation into a bustling, modern city – and the welcoming Georgian lifestyle – have been key to the influx of visitors to one of Europe's most eternally charming capitals. Expect mesmerising picturesque architecture and a fast-paced lifestyle strinking the perfect balance between traditional and metropolitan.
From QR3,718 (direct, return). Airlines include Qatar Airways, Pegasus, Turkish Airlines and S7 Airlines.

CATCHING SOME ZZZs in the air
If, like us, one of your favourite things to do while flying is skipping the whole process by falling asleep, then you'll know, like us, how frustrating it is when you can't nod off.

Well, we've rounded up five brilliant steps from Fitness First health guru Fernanda Baisch to help ensure you get some shut eye in the sky, as well as places you can unwind in Hamad International Airport beforehand.
Sleep routine
"If your flight is at night, try doing all of your evening rituals to help your body get used to its environment. Brush your teeth, change clothes and avoid touching electronic devices. The low light of the aeroplane will help you to fall asleep."
Visit one of the several luxury lounges, most of which are in areas surrounding the giant teddy bear. You can shower, change and kick-start your bed-time routine well before boarding.
Al Maha, Al Mourjan Business Lounge, Oryx Lounge, Al Safwa Lounge.
Buy a travel pillow
"These are great for those who will face long hours sleeping and sitting. The ideal pillow would keep your head and neck in neutral alignment with your spine, so you are not too far forward, or backward, or too far to one side or the other."
If you've forgotten yours, or never owned one in the first place, you can purchase one at WHSmith which is located at almost every two or three gates. WHSmith also has a bunch of other travel accessories.
Cover your eyes
"Have a mask for the eyes – many airlines provide it as complimentary – and put it on even if you are not sleepy. The dark makes the body produce more melatonin, the sleep hormone." Grab yours from the accessories section of WHSmith.
Stretch
"Stretching is important. Since we spend a long time sitting in one of the least uncomfortbale positions while flying, it is very important to take a moment to stand up and stretch our legs. It makes the blood circulate and stretches our muscles. Focus on stretching and moving your calves, hamstrings and pelvic muscle. This will make you feel better and more comfortable."
Why not limber up in the comfort of a gym beforehand at the Vitality Wellbeing and Fitness Centre. You can even take a dip in the pool or soak in the hot tub.
From QR175 (entrance fee). Oryx Airport Hotel, Hamad International Airport (4010 8204).
Eat right to sleep tight
"On the day of the flight, it is best to hold off the urge to drink coffee, soda or energy drinks and even abstain from eating chocolate. Meals should be as light and healthy as possible. It is equally important to hydrate yourself with lots of water, juices and soothing teas, like chamomile or fennel. Always try to consume lots of water. Another tip is to minimise the consumption of sodium and salty foods as they can leave you thirstier and lead you to consume liquids faster." The airport isn't bursting with places to grab a light meal beforehand but there are quite a few spots that can prepare a healthy meal for you. Some of our favourites include Camden Food Co., Marche, Harvest Market, L'eto Caffe and Le Grand Comptoir where there are plenty of healthy and nutritious meals to choose from. Happy dozzzing.
Various locations throughout HIA.
Be the first to get all the latest Doha news, reviews and deals into your inbox by signing up to our free
newsletter
,
click here to sign up
.