There's an old Turkish proverb, "Ruzgar eken firtina bicer", which the people of Istanbul live and die by. "It's not disgraceful to ask, it is disgraceful not to know."

It takes a lot to get under the skin of Turkey's most beguiling city and it's okay to need a bit of help.

Straddling both Europe and Asia, it's a city of contradictions.

It's where east meets west, sweet meets savoury and where ancient and modern worlds collide.

It's a city of luxury, decadence, natural beauty and rustic charm and, at night, the jewel in the crown, the Bosphorus river, lights up a city with a string of differences but one distinct identity.

SIGHTSEEING AND CULTURE
As you would expect from somewhere that has served as Roman, Byzantine and Ottoman capitals, Istanbul is a mish-mash of cultures.

But far from being in the throes of an identity crisis, the mainly Muslim residents of Turkey's largest city live and work in harmony.

In terms of sights, if you visit the city without exploring the Grand Bazaar (www.grandbazaarshopping.com, +90 212 519 12 48), then you haven't seen the best of the city.

The city's hectic shopping hub, one of the world's largest indoor markets, attracts up to 400,000 people per day, both tourists and locals. Surely so many people can't be wrong.

The plus 400-year-old Blue Mosque (www.bluemosque.co) is as stunning as it is historical and is still a functional place of worship.

Nearby Topkapi Palace (www.topkapisarayi.gov.tr , +90 212 512 0480), the former headquarters of the ruling Ottoman sultans, also joins that list of ancient treasures held dear in modern Istanbul.

You'll definitely want to explore Sultanahmet, Istanbul's historical old town area. It's full of history and character, and there are plenty of markets for you to pick up a unique souvenir to remember your trip.

For a more up-to-date flavour, try the Istanbul Modern Art Museum (www.istanbulmodern.org, +90 212 334 7300) and drink in the spectacular array of enchanting showpieces.

The Karaköy neighbourhood is one of the city's trendiest areas.

Browse a stylish boutique, sip coffee in a hipster café or grab a bite to eat in one of the many gorgeous eateries. We recommend Karabarak (www.karabatak.com, +90 212 243 6993), a slick coffee house converted from an old warehouse.

For a more stripped-back approach, simply grab a chair in one of the many restaurants or cafés that line the Bosphorus and watch a sunset like no other consume the city.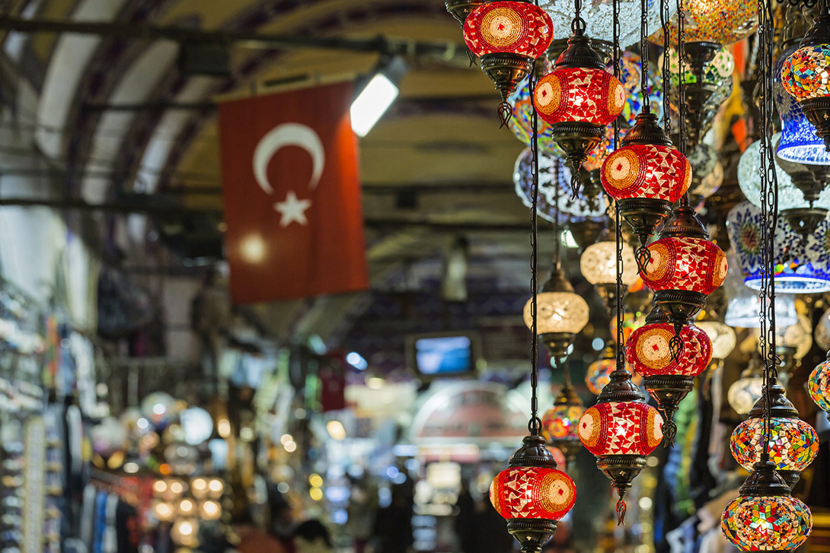 FOOD AND DINING
It would be remiss to explain Istanbul's foodie scene without mentioning Turkish delights or Turkish tea. But the culinary offerings are so much more than that.

Baklava, for instance, is a Turkish institution in its own right, with roots tracing back to the Ottoman empire. The delicate, sweet pastry comes filled with nuts and syrup for a delicious little bite.

Doner kebabs and Turkish eggs (shakshuka) are two more tasty dishes that have transcended Turkey and have thrilled diners across the globe.

If it's fine dining you're looking for, you could do a lot worse than to take a trip to culinary kingpin Can Oba's hole in the wall restaurant (www.canobarestaurant.com, +90 212 522 1215) near Sirkeci train station. Expect a winning combination of traditional Turkish fare and modern European favourites.

NIGHTLIFE
Istanbul, with 15 million residents and ten million tourists annually has an incredibly busy nightlife scene.

The district of Beyoglu is often hailed as Istanbul's party capital and it's hard to disagree. Herein lies a wealth of cool venues, from nightclubs and bars to cabaret joints and outdoor terraces.

The Mekan (www.mekanistanbul.com, +90 212 547 16 47), a downtown Istanbul favourite, is home to a series of cool performance venues.

Meanwhile the trendy Asmalimescit district is the city's newest and hippest place to be seen. It's popular with the locals, so it's good for getting away from fellow tourists.

Legendary club Indigo (www.indigoistanbul.com, +90 212 437 8740) is the place to go for electronic music.

WHERE TO STAY
Few places do luxury as well as the incredibly extravagant Çırağan Palace Kempinski hotel (www.kempinski.com/en/istanbul/ciragan-palace, +90 212 326 4646), which sits adjacent to the Bosphorus. Built on the site of a former palace it oozes five-star appeal. It's a hotspot for the city's rich and famous.

For a hotel easier on your wallet, but not lacking in style, go for the plush Hilton Bomonti (www.hilton.com, +90 212 375 30 00). It boasts grandstand views of the city and has everything you need for an elegant stay.

If you want to save your cash for the shopping and nightlife, Nabu Hotel Karaköy (www.nabuhotel.com, +90 212 245 11 00) is an absolute bargain. It's within ten minutes' walking distance of two tourist hotspots – Galata Tower and St. Anthony of Padua Church – and is a stylish and affordable place to stay.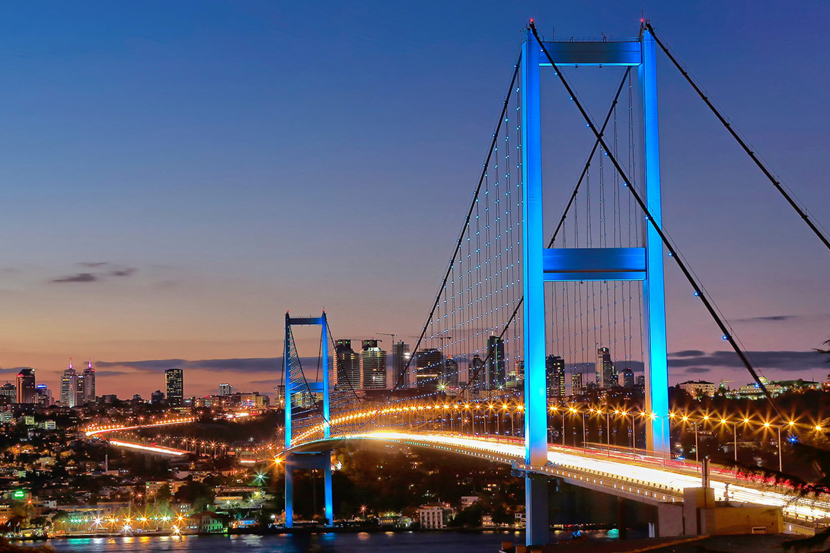 GETTING AROUND
Traffic can be a bit of an issue in Istanbul. It's a city highly reliant on private transport, but increasing efforts are being made to get Istanbul moving.

Taxis are relatively affordable, but they're not immune to traffic so it might be best to explore public transport.

Metro buses are a popular inexpensive option. They have their own lane to manoeuvre through traffic and are fairly reliable, though often crowded.

The ferry is a good way to jam in a little sightseeing while you're at it, too.

Crossings are regular and you can flit between Europe and Asia in less than an hour – and it's a pretty cheap trip as well.

Istanbul is probably a bit too big for you to explore on foot, but you'll definitely want to walk across the Galata Bridge to soak in some stunning views of the city.

GETTING THERE
There are daily flights from Doha to Istanbul, with journey times of around four-and-a half hours. Pegasus, Turkish Airlines and Qatar Airways are among the big carriers. You can get return flights for as low as QR990 on Pegasus if you book in advance.
www.qatarairways.com.
Be the first to get all the latest Doha news, reviews and deals into your inbox by signing up to our free
newsletter
,
click here to sign up
.