Just because January is over, it doesn't mean you have to go back to splashing the cash like there's no tomorrow. With that in mind, here are ten things you could do (or eat) for less than QR10 in Doha.
Enjoy a shawarma
Cost: QR7
Doha's greatest gift to cash-strapped foodies is the institution of the shawarma. You can find one for as low as QR5 but if we have to recommend a really good one, we'd ask you to head over to Besiktas in Mattar Qadeem. The small one (which really isn't small) is QR7 and the large (also known as the rocket) is QR10. It's one of the best shawarmas in the city.
Mattar Qadeem (5510 1426).
Feast on falafels
Cost: QR1
Believe it or not, but you can get three falafels for QR1 at Falafel Akawi. Consume them all at the same time, or take them away and have one for breakfast, lunch and dinner, it's your choice. You might not feel very full with the second option, but you'll save plenty of cash for a rainier day. The fafafel sandwich here costs QR5 and is excellent. Ask the counter staff to make it spicy for that extra kick, and tuck in.
Bin Mahmoud (4465 0660).
Hop on a bus
Cost: QR4
We understand if this has never appealed to you in the past, but if you're reading an article on things to do for less than QR10, you must be facing a serious cash crunch. Which is why no mode of transport is below you at this point. Hop on to a Mowasalat bus and pay only QR3 or QR4 for a ride within Doha. And if you travel outside Doha, the maximum you'll have to dish out is QR9. Pretty sweet deal for a day out, we think.
www.mowasalat.com.
Indulge in unlimited coffee
Cost: QR5
Are you addicted to caffeine but can't spend any more money on your habit? That's perfectly fine because Ikea has unlimited coffee for QR5. And it's not half bad. In fact, you can choose from a variety (but we always opt for the cappuccino). And have at least three cups. Also, shunning the other international chains also has the added benefit of allowing you to browse all the home décor, and that's totally free of charge.
Ikea, Umm Slal Mohammed (4406 2555).
Just roll with it
Cost: QR3
The egg roll at Al Banuche Cafeteria is the tastiest thing you can eat in the city for QR3. An omelette is gently rolled into Arabic bread and loaded with mayonnaise and a handful of chillies. There are plenty of cars lined up (we're not the only fans in town) outside this spot, so it might take a good 30 minutes before you actually get your roll, but trust us, it's worth it.
Dareem St. (4462 2026).
Pop some chicken
Cost: QR10
There is something truly satisfying about fried chicken, and while we don't know what exactly it is, we've found a smaller, probably tastier alternative – popcorn chicken. These little carb balls are deep-fried and topped with ketchup and mayonnaise. It's pretty straightforward. For QR10, you can drive by Tea Time and pick them up any time of the day (the small size is QR8). It comes with crispy French fries, too.
All outlets.
Ride the metro
Cost: QR2
The exciting news is that the Gold Line has recently opened and this means there are many more stations for you to explore. The Gold Line connects at the Musheireb station, so you can switch over and head straight to Villaggio all the way from Wakra.
www.qr.com.qa.
Sip some karak
Cost: QR2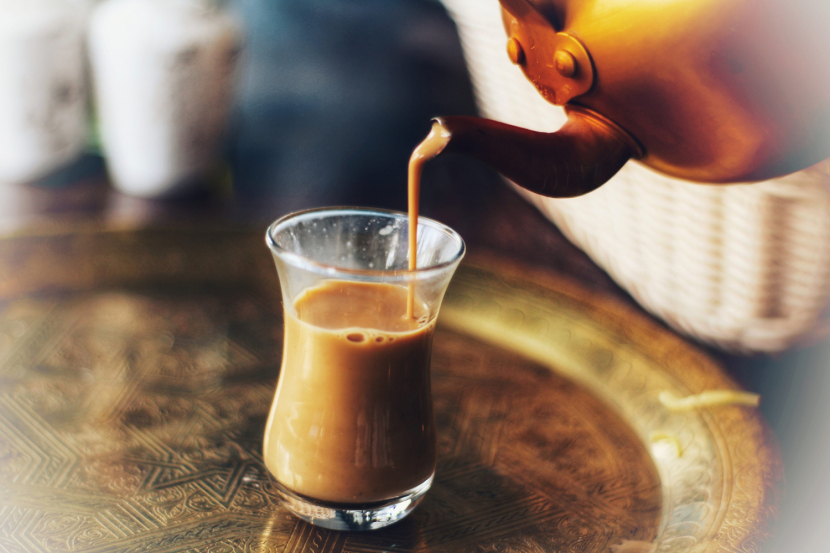 Funny story, this typical Indian street-side tea has become so popular in Qatar over the years that it's now almost considered the national drink. A trip to Doha is incomplete without a cup of the famous karak. The spicy drink will cool down in half an hour, but the happy glow inside will last for hours. There are plenty of spots to get it from such as Al Naimi, Tea Time, Karak Mqanes and Baba Chapatea. But if we were you, we'd drive over to the cafeteria at the Dhow Harbour, grab a cup for QR2 and admire the skyline by the seaside.
Snack on a cheese chapati
Cost: QR6
There is no greater love than the one shared between Qatar and Oman chips. On their own or in a sandwich, these chilli-flavoured crisps are a crowd favourite, but our favourite way to have them is with cheese and an omelette inside a paratha (or chapati as is commonly known). Find this absolutely delightful snack at Pause Café or at Baba Chapatea.
Pause Café, The Pearl-Qatar (3339 8336).
Wade in the waters on the Corniche
Cost: QR10




You'll never tire of walking the length of Corniche, thanks to Doha's stunning skyline over on West Bay. If you're near the Sheraton Park, you'll find plenty of dhows moored at the dock, waiting to give rides to passers-by. They will initially quote prices as high as QR100, but you can bargain and get it down to QR10. The boat takes a small round, plays loud music and allows you a few good photo ops.
Corniche Street.
Be the first to get all the latest Doha news, reviews and deals into your inbox by signing up to our free
newsletter
,
click here to sign up
.