1 Aspire Park
Located right beside the iconic Torch Doha hotel, this amazing park has loads going for it. You can expect beautiful landscapes, an incredible artificial lake with fountains, running tracks, open-air gyms, coffee shops and loads more. The paths are softer than the usual grounds, so if you've got knee problems or weak joints, Aspire Park is just perfect for you.
Open 24 hours. Al Waab (4413 8188).
2 Al Khulaifat Park
This women- and children-only park is filled with beautiful large trees, jogging tracks and play areas for the little ones. It's close to the airport, so in case you want to get a quick run in before you jet off to your next destination, you know where to go.
Open daily 3pm-10.30pm. Al Khulaifat (4428 7777).
3 Al Bidda Park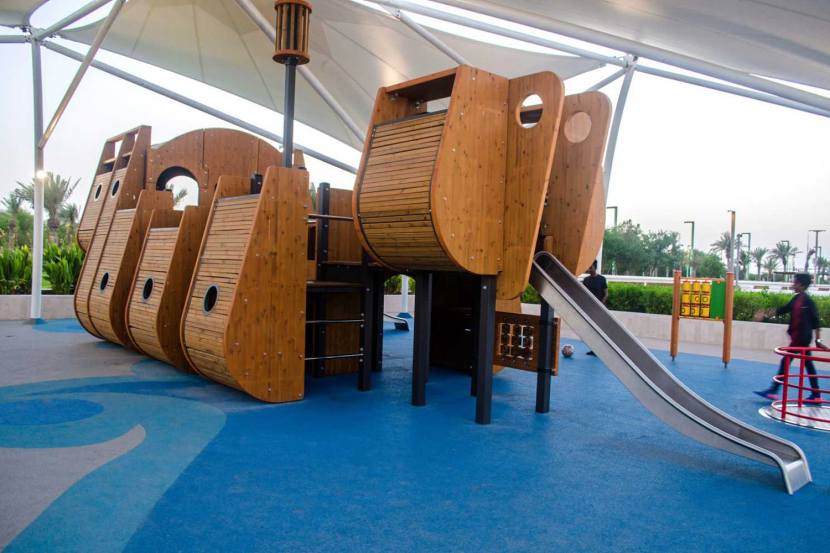 Al Bidda Park was closed for renovation for what seemed like an age, but since it reopened last year we've been going at least once a month. The space is massive and just perfect for families and large groups. There are playgrounds for the children and outdoor bazaars around the year. You'll also find a heritage centre. The park usually hosts markets and exhibitions, so keep your eyes peeled for details on them.
Open 24 hours. Corniche Doha (4428 7777).
4 Hotel Park
You can go for a leisurely stroll or play with the kids at this charming park, which features waterfalls, walkways by the sea and a shallow wading pool. The best food festivals in Doha usually take place here including the popular Qatar International Food Festival. So there's another reason to pay it a visit.
Open 24 hours. Al Corniche St, Doha (4456 7665).

5 MIA Park
MIA Park is not just about lush greenery and natural beauty, there are some unbeatable views here. Grab a coffee by the seaside and admire Doha's skyline after a walk. The coffee shop here is unlike anything else we've seen in town. With cosy seating and the sound of waves, it's ideal to spend an evening with a book or even for an intimate and quiet night out with a loved one. If you're feeling a little cultural, the Museum of Islamic Art is just across the way, so pop over for a free tour.
Open Sun-Thu 10.30am-11pm, Fri-Sat 10:30am-10pm. Museum of Islamic Art (4422 4444).
6 Oxygen Park
If you're living in Gharaffa or near Al Luqta Street, you could do a lot worse than driving over to Education City for some fresh air. Oxygen Park is a great place to exercise, relax and spend time with friends and family with all the entertainment facilities and play areas for kids. Plus, it's really beautiful (with unique balloon lights). You'll run into bootcamps and other outdoor exercise sessions all year round, too.
Open Sun-Wed 6am-9pm, Mon 6am-10pm, Thu 6am-midnight, Fri-Sat 6am-11pm. Education City, Al Luqta Street (4454 0284).
7 Souq Waqif Park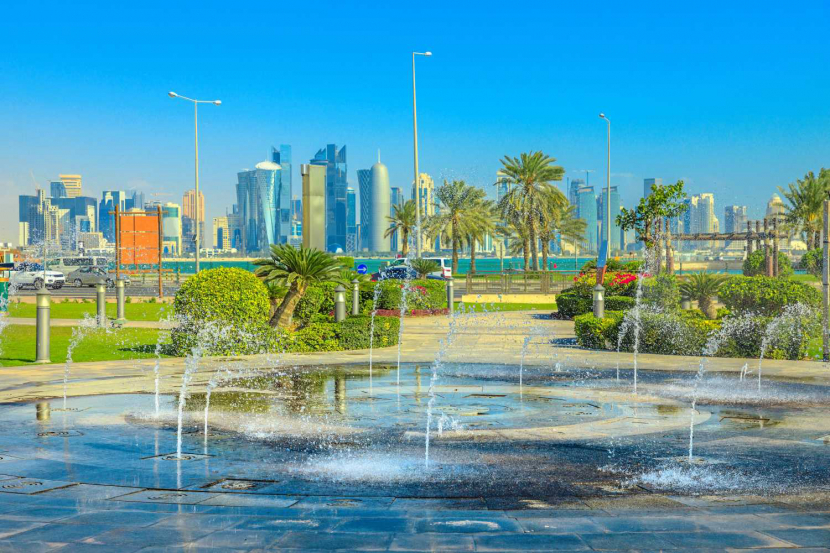 There aren't too many souks in Qatar, but the few that we have are really impressive. And just for an extra dose of lushness, Souq Waqif has a really beautiful park located right in front of it. You can buy souvenirs, walk around the souk, take a few pictures and then pack a little picnic and head over to this grassy sprawl. There's underground parking, which has access to the souk and the park, making it easily accesible, too. A good all-rounder that is great for visitors.
Open 24 hours. Souq Waqif, opposite Corniche.
Be the first to get all the latest Doha news, reviews and deals into your inbox by signing up to our free
newsletter
,
click here to sign up
.