If there's something new in town, we're at the front of the queue. Luckily, there wasn't a long one to get into this sophisticated new addition to Doha's exciting nightlife scene.

Doha is overloaded with buzzing bars and noisy nightclubs, so it's no surprise that we welcome a venue as intimate and effortlessly cool as Ambar.

And if you aren't convinced already, here are five major reasons to book a table here today.

The venue is exclusive
How many times have you walked into a place sincerely hoping nobody recognises you? Ambar is wonderfully discreet and it's the perfect place to relax and unwind after work. The space isn't massive and the seating is strategic so even if the ex-colleagues you never liked are just two tables away from you, you'll most likely never bump into them.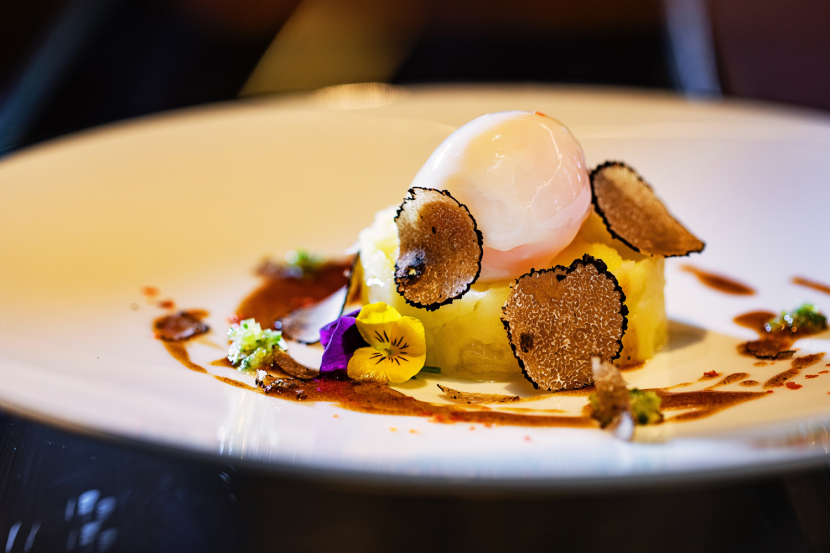 The food is fantastic
The sharing menu features small bites and a selection of tapas. The good news is that you can order everything on the menu (something we've always wanted to do) and you won't end up wasting anything. The fondant potatoes with spicy beef chorizo and saffron aioli and the deconstructed Spanish omelette with black truffle are must-tries, but the real showstopper is the gambas alajillo. Prawns are sautéed in garlic, extra-virgin olive oil and chilli and even if you're not a seafood lover, you'll appreciate the simple combination of brilliant flavours in this top dish.

The setting is fabulous
Inspired by the desert landscape and the amber glow of the setting sun, Ambar offers a sophisticated ambience with an avant-garde bar resembling a glacial sculpture at its centre. It's as cosy as it is stylish and there are so many design elements that will keep your eyes engaged. It's one of the most unique spots we've seen in a while around town.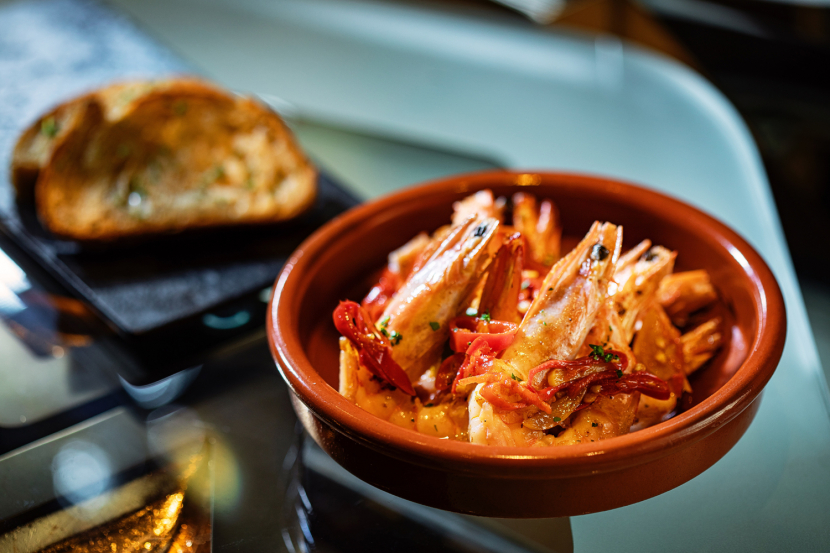 The beverages are exotic
You'll find the finest selection of mixed beverages from innovative drinks to timeless classics. There are seasoned mixologists and bartenders constantly coming up with creative concoctions that you'll want to keep ordering. If you're looking at something really exotic, try the aged mixed beverage served in a clay amphora pot. Greek olive oil is the key ingredient which not only preserves but also ensures no air goes through it. The olive oil is removed but still preserved in the clay, the mixed beverage is added and then aged for two weeks. If you fancy something else, there are loads of reimagined flavours with delightful aromas. In any case, a truly sensory experience is guaranteed.

The service is super
The servers are on top of everything and you just need to turn your head to grab their attention. The friendly staff are great at making some top recommendations, whether it's food or beverages, and we highly suggest sticking to them. There's always someone at your beck and call and that's one of the reasons we love Ambar.

We know you're picking your phone up right now to book that table. You'll probably bump into us, too.
Open Sun-Wed 6pm-1am, Thu-Sat 6pm-2am. Level 2, Mandarin Oriental, Doha, Msheireb Downtown Doha (4008 8888).
Be the first to get all the latest Doha news, reviews and deals into your inbox by signing up to our free
newsletter
,
click here to sign up
.