Just because it's hot outside, it doesn't mean you have to give up on your fitness goals. Okay, we know it might be more difficult to stick to your usual regime, but there are still plenty of ways to work out, whether that's at a gym, as part of a fitness class or even at home. Over the next ten pages you'll find tips on where to head to keep fit and how to do it safely.

GYMS
Anytime Fitness
For fitness freaks, the word anytime is as crucial as the word fitness itself. So naturally, Anytime Fitness is a top option for those who want muscle-pumping at odd hours of the day. This chain has some of the best equipment and plenty of branches. There are classes such as Zumba, aerial yoga and TRX, too.
QR2,299 (three-months membership). Open 24 hours. Bin Mahmoud (4411 1999). Other locations: Al Wakra, Mall of Qatar.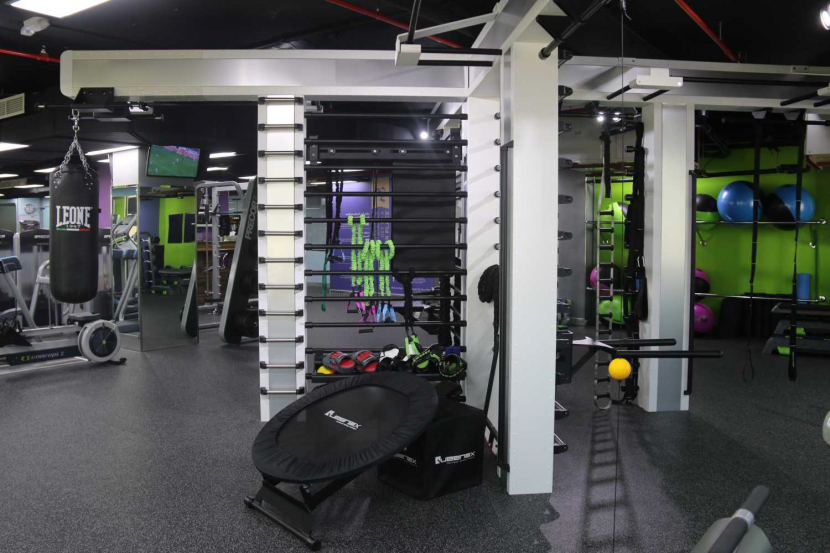 Bodylines
A fully-equipped gym with cardiovascular and weight training equipment besides steam, sauna and Jacuzzi facilities. Enjoy panoramic views of Doha's skyline while your personal fitness instructor guides your workout. There's a spa, too, offering a range of treatments.
QR1,000 (one-month membership), QR2,400 (three- months membership). Open daily 6am-11pm. Oryx Rotana, Umm Ghuwailina (4445 8888).
Cabana Club
Cabana Club has everything you need to stay in shape. Take a dip in the temperature-controlled outdoor pool, play a game of basketball, badminton, volleyball or handball in the floodlit courts, workout in the fully-equipped gym and then just wrap up your day in the sauna. For more focused improvement, consider scheduling a private training session for tennis or personal fitness. You may also take part in a variety of group fitness classes like aquacise, ballet, karate, salsa, Bollywood dance fitness and yoga. There are two squash courts for hire, just in case that's your thing.
QR1,250 (one-month membership), QR3,500 (three-months membership). Open daily 6am-11pm. Radisson Blu Hotel, Doha, Salwa Road (4428 1621).
Cenfit Fitness Centre
Cenfit is the latest addition to hotel gyms at the brand-new Centara Hotel in West Bay. End your workout in the sauna and steam room or with laps in the swimming pool. There's a pool bar, too, if you want to pamper yourself with a well-deserved break.
QR100 (day pass), QR300 (one-month membership). Open daily 6am-11pm. Centara West Bay Residences & Suites Doha, West Bay (4009 5555).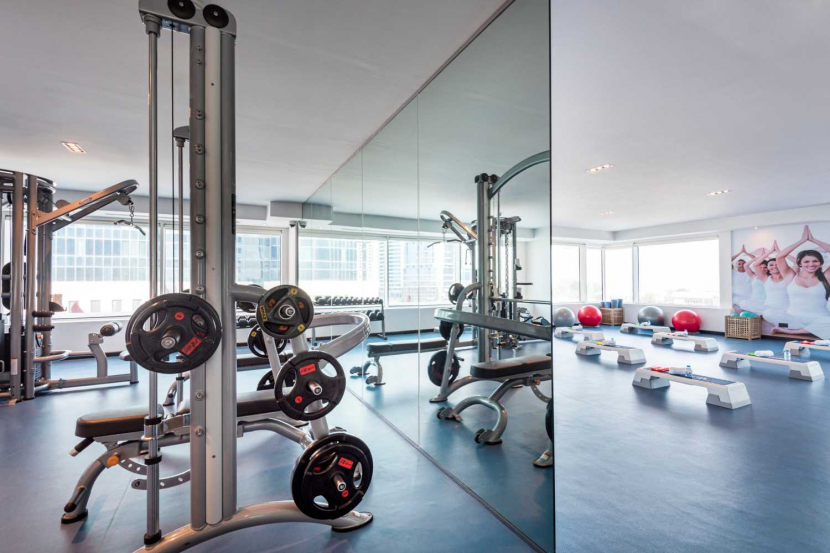 City Gym
Don't want to splurge on getting into shape this summer? Then City Gym is perfect for you. Although slightly smaller than usual, the gym has all the equipment you'd require and separate men's and ladies' venues. There are personal trainers on demand and classes that are conducted regularly as well. Relax at the reasonably priced City Spa.
QR300 (one-month membership). Sat-Thu 5am-2am. Fri 5pm-10pm. Al Mansoura (7048 8017).
Dallah Gym
This is a massive gym and there are separate ones for men and women. Besides top-of-the-line strength training equipment, you can find classes for yoga, mixed martial arts, Zumba and group cycling. There are branches all around Qatar and there's a high probability there's one very close to you.
QR1,000 (one-month membership), QR2,400 (three-months membership). Open Sat-Thu 24 hours, Fri 2pm-midnight. Al Markhiya (4442 2217).
Edge Fitness
Edge is a ladies-only fitness facility with more than 600 sq m of training space and state-of-the-art equipment from Technogym. Tabata, Pilates, Brazilian blast and fitness circuits are some of the classes you can take. You can train in luxury and technology – this gym has a dedicated bio feedback system to help you track your results through a cloud set-up and it's fully connected to give you advanced guidance. You'll never not be thinking about fitness again.
QR800 (one-month membership), QR2,100 (six-months membership). Open daily 8am-10pm. Al Waab (7000 0077).
FIT Gym
In this 165 sq m gym, you can find all the best equipment including treadmills, elliptical machines and stationary bikes mounted with LCD TVs, weight machines, free weights, yoga mats, balance balls, jump ropes, punching bags and boxing gloves. We're just not sure where to start. And here's some more motivation to join immediately – there's an ongoing summer membership promotion that will knock 30 percent off the prices and include pool and spa access.
Prices on request. Open 24 hours. W Doha Hotel & Residences, West Bay (4453 5000).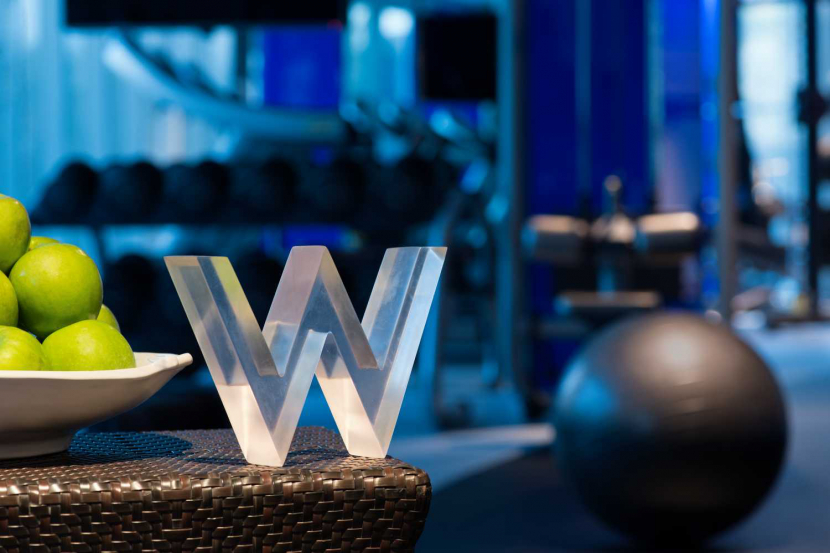 Fitness & Wellness Centre
Featuring the latest in gym technology, the Fitness & Wellness Centre in Mandarin Oriental, Doha includes mixed and female-only areas, as well as three multi-purpose studios designed specifically for pilates, yoga, Queenax (suspended body weight-training system) and TRX. Personal trainers are available, too.
QR175 (day use), QR13,500 (single membership for six months, exclusion QR2,000 joining fee). Open daily 7am-10pm. Mandarin Oriental, Doha, Msheireb Downtown Doha (4008 8888).

Fitness First Doha
If all you need is a good old trusty gym, Fitness First is a world-renowned chain that you can always rely on. Everything is standard – good, varied equipment, qualified trainers with personalised services for an additional fee, fitness classes, nutrition advice and all the other facilities any decent gym has. You can expect a certain level of quality here. There are several programmes that can be set up based on your goals and some of the activities involved include dance, mixed martial arts and 6D cardio. Payment plans are flexible, too.
QR1,299 (three-months membership). Daily 6am-11pm. City Centre Mall, West Bay (4411 5999).
Four Seasons Fitness Center
The Four Seasons Fitness Center works hand-in-hand with the Spa and Wellness Centre, offering massages, sport-focused treatments and hydrotherapy facilities to enhance recovery and rejuvenation. Fitness classes given by personal trainers include yoga, spinning and pilates, all designed to target cardiovascular health, core strength and overall relaxation. Currently, the hotel is undergoing a massive renovation and during this time, only annual memberships are available and they include access to the spa and wellness centre areas as well as the pools and beach.
QR19,000 (single membership), QR25,000 (couples), QR30,000 (families). Open daily 5.30am-11pm. Four Seasons Hotel Doha, West Bay (4494 8888).
Gymmito
Located in Qanat Quartier in The Pearl-Qatar, this gym has all the best equipment and dedicated professionals. There are loads of fitness classes like BodyPump, BodyCombat, RPM, BodyAttack, Zumba, circuit, boxing and spinning. We really don't mind working out in an aesthetically pleasing gym with fun, urban vibes and a top weight lifting section.
QR4,000 (three-months membership). Sat-Thu 5.30am-11pm, Fri 8am-8pm. Qanat Quartier, The Pearl-Qatar (4036 0678).
InterContinental Doha The City
Want a view with your workout? The Health & Fitness Club on the 46th floor of InterContinental Doha The City has some magnificent West Bay views besides all the latest cardio equipment, free weights, steam and sauna rooms, Jacuzzis and fitness classes. There's a beautiful, temperature-controlled rooftop swimming pool too.
QR2,000 (one-month membership), QR4,500 (three-months membership). Open daily 6am-midnight. West Bay (4015 8888).
Jade Qatar
Jade Qatar takes exclusivity and luxury in fitness to a whole new level. This ladies-only club is crafted to aesthetic perfection and has a special treatment culture. This might cost you the arm that you intend to work out, but it's a sanctuary focused on building your energy, strength and beauty.
QR7,200 (one-month membership), QR18,600 (three- months membership). Sun-Thu 9am-8pm. Madinat Khalifa (4415 7333).
Jaula Club
Try this top interactive fitness experience with personal training options, studio classes and an outdoor stretching area. There's all the equipment you need and a fitness facility exclusively for female guests. The membership includes access to three temperature-controlled outdoor pools, an indoor lap pool and a private beach (hurrah). Get up to 20 personal training sessions on purchasing longer memberships.
QR175 (adults, weekdays), QR275 (weekends), QR380 (couples, weekends). QR1,950 (one-month membership). Open 24 hours. Grand Hyatt Doha, West Bay Lagoon (4448 1060).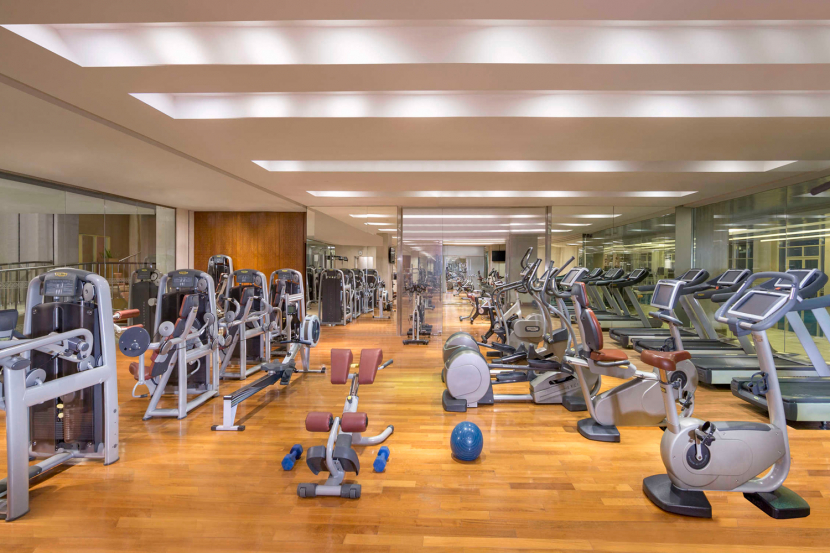 JW Marriott Marquis City Center Doha
At JW's health club, guests can work out with West Bay views, relax in the steam and sauna rooms and then slip into the curving outdoor pool with a swim-up bar. The pool is easily one of Doha's most beautifully landscaped. A ladies-only gym is available on the 41st floor.
QR1,200 (one-month membership). Open 24 hours. JW Marriott Marquis City Center Doha, West Bay (4429 5295).
Katara Club
Katara Club is a real luxury retreat. It's stylish and holistic and really motivating on the wellness front. There are separate floors for males and females, spa suites, a snow room, saunas, salt rooms and a gym which overlooks a private beach. The changing facilities give you access to the Nordic bathing suite featuring the sauna, steam room, cold plunge pool, cold bucket showers and a long indoor pool. And when you're done, there's a café to relax with a fresh, healthy beverage, too.
Open daily 6am-10pm. Off Shakespeare Street, Katara Cultural Village (4408 1580).
Mondrian Doha
Set inside the black and white tower beside the pool area, the fitness centre offers cutting-edge equipment and expert personal trainers along with beautiful views. Different membership options are available to fit your daily routine and make your life easier. And if there's one reason to join this fitness centre, it's for the pool access.
QR767 (per month for a one-year membership). Open 24 hours. Mondrian Doha, West Bay Lagoon (4045 5550).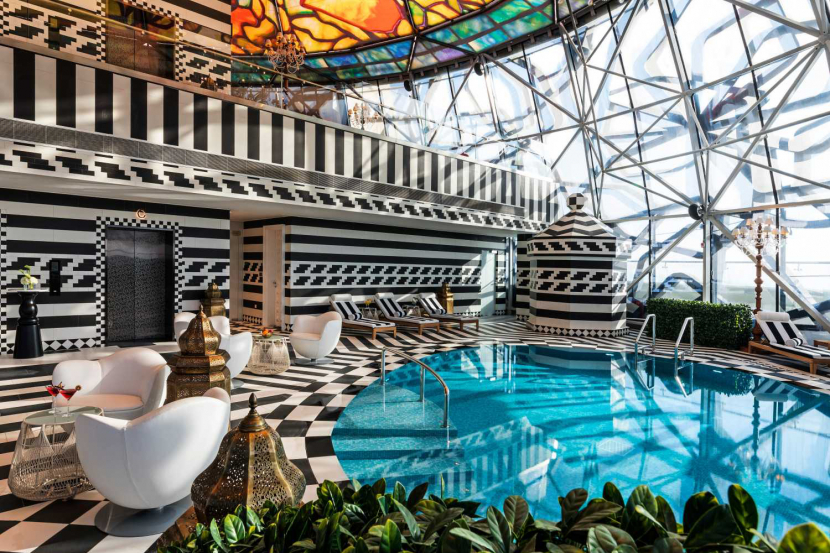 Powerhouse Gym
While you won't really see John Travolta and Arnold Schwarzenneger breaking a sweat in Qatar, Powerhouse Gym around the world is known for all the A-listers who regularly train there. Located on Salwa Road, the gym has all the equipment you can imagine and plenty of muscle all around you (all the regional and national level body builders work out here). Having been in the industry for 40 years, Powerhouse Gym is the hub for body building and strength training.
QR1,200 (one-month membership), QR,2800 (three-months membership). Open 24 hours. Salwa road (4427 3643).
Qgym
Providing state-of-the-art equipment and world-class quality training, QGym is an elite men's fitness centre focused on delivering the best fitness services. There's a VPT (Very Personal Trainer) concept where the coaches are extra attentive and tailor all your programmes. There's a swimming pool, steam room, sauna, complimentary dry cleaning and a lounge area. The spa services here are quite luxurious, too.
QR4,470 (three-months membership). Open 24 hours. Duhail Handball Sports Hall, Arab League Street (3339 9847).
Sheraton Fitness
With plenty of natural light to keep you motivated, Sheraton Fitness Center offers state-of-the-art cardio machines and weight training equipment along with indoor and outdoor tennis courts, squash courts, fitness studios, steam and sauna. Some of the fitness activities are spinning, Les Mills, Shotokan karate, Aikido, Zumba and yoga. Take advantage of the summer membership offers.
QR4,000 (six-months membership, ladies), QR5,000 (four-months membership, single), QR7.500 (six-months membership, men). Open 24 hours. Sheraton Grand Doha, West Bay (4485 4600).
The Bay Club
Looking for a lush landscape to surround you while you lift? The Bay Club in InterContinental Doha has beautiful landscaped gardens with 500 m of sandy beach. You can enjoy an array of activities from stand up paddling and group exercises to tennis and squash. And we have great news – all through this month, The Bay Club is offering discounts of up to 30 percent on short-term memberships for singles, couples and families. Memberships include unlimited access to the pool, and beach along with discounts on group classes and restaurants in the hotel. Day passes are available starting QR200.
QR1,980 (one-month membership, before discount). Open 24 hours. InterContinental Doha, West Bay Lagoon (4484 4828).
The Ritz-Carlton, Doha
The fitness centre at The Ritz-Carlton, Doha features state-of-the-art facilities such as the latest Technogym cardiovascular and strength equipment. Workouts here mean inspirational views over the opulent marina and access to the indoor and outdoor pools
QR9,000 (one-year membership). Open daily 6am-11pm. The Ritz-Carlton, Doha, West Bay Lagoon (4484 8173).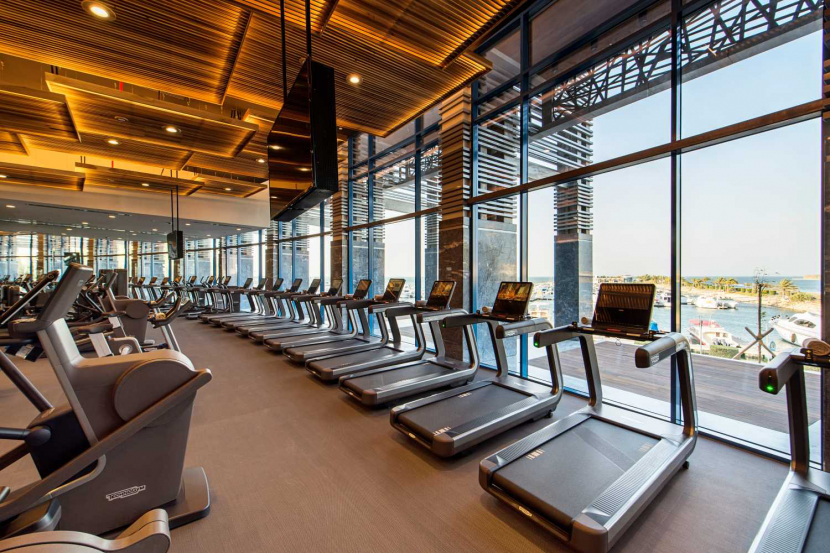 The Spa
The Spa at Doha Marriott Hotel offers a variety of group classes to accommodate everyone's fitness preferences from military-style cardio training to strengthening and body conditioning. Besides the gym, there are group classes such as boxing, kickboxing, cycling and spinning as well. As the temperature goes down, a membership at The Spa will also give you access to two tennis courts and a football grass area. And, of course, if you need a relaxing massage, you're already in The Spa.
QR30 (per class, non-members), QR50 (members), QR835 (per month for one-year membership). Open daily 6am-10.45pm. Doha Marriott, Ras Abu Aboud (4429 8520).
Be the first to get all the latest Doha news, reviews and deals into your inbox by signing up to our free
newsletter
,
click here to sign up
.