Are you stuck in a rut with your sushi? Find yourself ordering the same thing over and over again?

Never fear, Time Out is here with ten top sushi dishes for you to try at some of Doha's best Japanese restaurants - and there's not a California roll in sight.

Itadakimasu!

Crispy rice with spicy tuna at Katsuya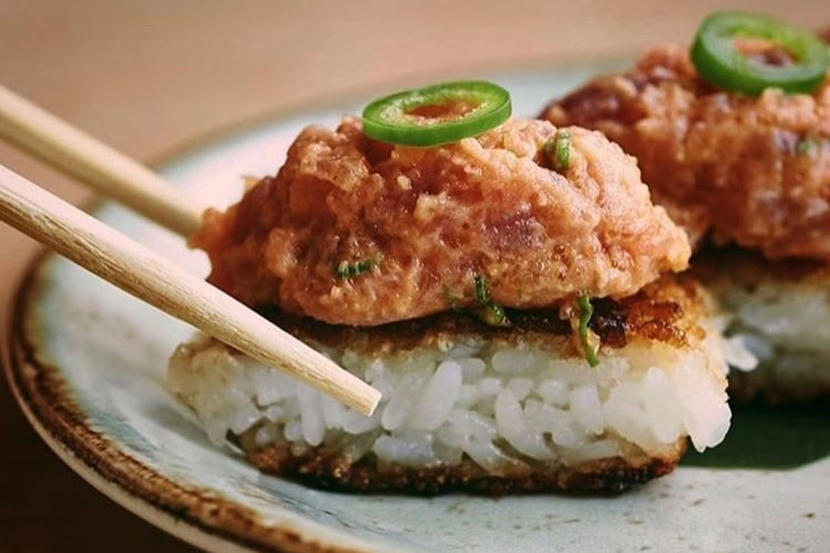 This sushi roll put LA restaurant Katsuya on the map, and we'd be fools to not recommend it. It 100 percent lives up to the hype.
QR59. Villaggio Mall, Aspire Zone (4452 9007).
Spice Market has some of the best sushi in Doha, and the crispy shredded crab is the highlight of the menu. Make sure you try it.
QR90. W Doha, West Bay (4453 5135).
Everything about Morimoto is five-star worthy, from the service and food to the prices. Which is why we think you should try the ridiculously indulgent lobster roll here. If you're going to go to Morimoto, you might as well go all out. You only live once, after all.
QR120. Mondrian Hotel, West Bay Lagoon (4045 5555).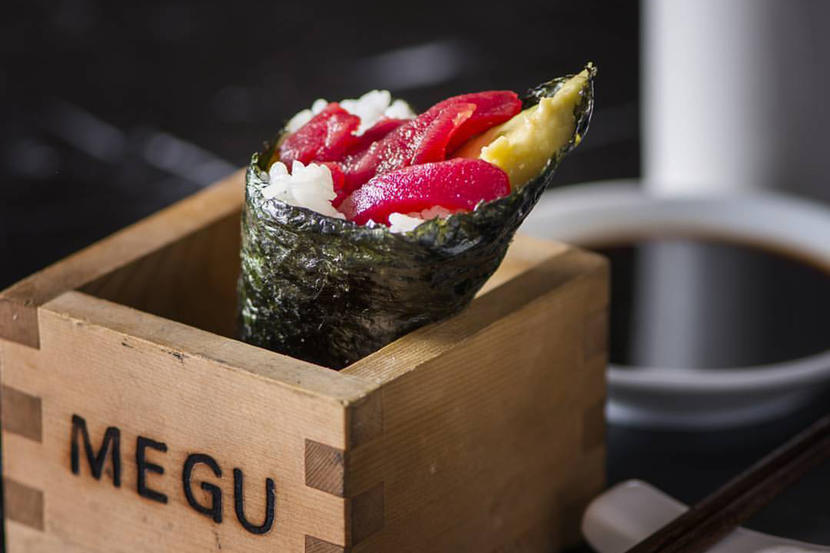 When the ingredients are this, sometimes it's best to go for something simple. The classic tuna roll here is superb, and you'll undoubtedly find yourself coming back to MEGU again and again.
QR55. Porto Arabia, The Pearl-Qatar (4409 5237).
Pearl roll at Junko
If you're looking for authentic Japanese food in Doha, you have to check out Junko. The specialty here is the pearl roll with ebi tempura mixed in. Order this and you won't regret it.
QR40. Pearl Arabia, The Pearl-Qatar (4002 8294).
Royal roll at Oishi Sushi
We all deserve to feel like royalty, and the royal roll at Oishi Sushi is definitely fit for a king. The crabstick masago really is oishii (delicious)!
QR69. Royal Plaza Mall, Al Sadd (4442 8989).
Salmon sushi platter at Neo
Don't let the fact that this restaurant has a strange selection of cuisines on offer put you off - this spot does excellent sushi. You can never have enough salmon, so we reckon you should give the salmon sushi platter a go.
QR120. Mall of Qatar, Al Rayyan (4431 1577).
No sushi recommendation list would be complete without a dish from the world-famous Nobu. The soft shell crab sushi is a classic, and who are we to question it?
QR75. Four Seasons Hotel, The Corniche (4494 8500).
Yee Hwa roll at Yee Hwa
When the buffet includes nearly 50 different types of sushi, it can be difficult to know what to choose at Yee Hwa. But to make things easy for you, Yee Hwa has named a roll after the restaurant to make things easier for you. It has asparagus, avocado, crabstick, cucumber, masago and shrimp - an over the top, but amazing, combination.
QR130 (buffet). Al Sadd (4441 9898).
Good sushi is hard to come by already, but looking for good vegetarian sushi adds a whole other layer of problems. Luckily for you, Nozomi does some excellent plant-based options - including the yasai maji, with crispy potato and apple mint salsa. You won't miss the fish, trust us.
QR60. Marsa Malaz Kempinski, The Pearl-Qatar (4035 5089).
Be the first to get all the latest Doha news, reviews and deals into your inbox by signing up to our free
newsletter
,
click here to sign up
.