1 100 Café
While you generally wouldn't expect much from a spot that takes its logo straight from a WhatsApp icon, you'll be surprised with what gets served to your table. This café serves one of the best iced Spanish lattes in Doha, brilliantly balancing the coffee and milk. You can choose a hot version, too, but we recommend the cold option because it's far more refreshing and delicious. If you're feeling a little more adventurous, try the ice cream cone coffee.
How much: QR36
Where: Qatar Sports Club (4039 5914).
2 Aimee's Café
This adorable spot in Doha Festival City has a lot more on offer than just beautiful-looking food. The beverages alone are worth coming for and topping that list is a warm cup of very sweet Spanish latte.
How much: QR21 (medium), QR23 (large).
Where: Doha Festival City (4435 3756).
3 Café 42
There's loads to love about this café but if there's one item that never disappoints, it's this creamy cup of caffeinated goodness here. It's not as sugary as all the others in town but it's perfectly milky with a hint of sweetness. It's a beautiful café, so be prepared to spend a few hours here. Take your laptop along, too.
How much: QR25 (hot), QR27 (cold).
Where: Al Hilal (4466 6009).
4 Cue Whimsical Café
It's in the name – this whimsical café is so aesthetically pleasing that you'll almost forget you're here for the Spanish latte, which is excellent, hence being on this list. There's great coffee, excellent food and an unbeatable setting along the picturesque canals of Qanat Quartier in The Pearl. The Spanish latte comes with a little twist but we'll let you find out what that is yourself. Make sure you order some dessert on the side, too.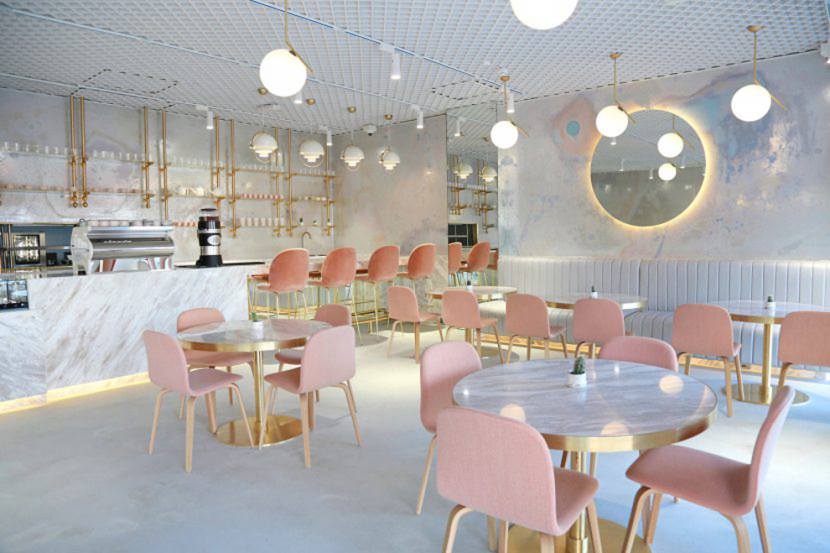 How much: QR8
Where: The Pearl-Qatar (4444 2031).
5 Lab Café
Lab-themed cafes are surprisingly increasing in Doha, but as long as they're serving good coffee, you won't hear us complain. Located in Tawar Mall, Lab Cafe has an interesting range of beverages and if you're all about the Gram, you'll enjoy clicking pictures of the multi-coloured beverages. But if you're sticking to the plan of trying out all the Spanish lattes in Doha, you'll do well with the iced one here.
How much: QR28
Where: Tawar Mall, Al Markhiya (3055 7360).
6 Volume Café
How does a Spanish latte with an exquisite view of Qanat Quartier sound? Pretty good, we think. The seating is cosy and there are loads of books to pick out and read. Enjoy a hot latte with the famous honey cake here, you'll love it. Just as long as you're expecting the unbelievable amounts of sugar you'll be consuming.
How much: QR28
Where: The Pearl-Qatar (4476 0914).
7 Walter's Coffee Roastery
Breaking Bad lovers, listen up. Head over to Walter's Coffee Roastery for a taste of some serious Breaking Bad-themed chemistry. The Spanish latte here is made from freshly brewed coffee and the cold version is absolutely delightful. There's also the added bonus of hanging out in a brand-new area that is Lusail. Pass by the Lusail Corniche once you're done.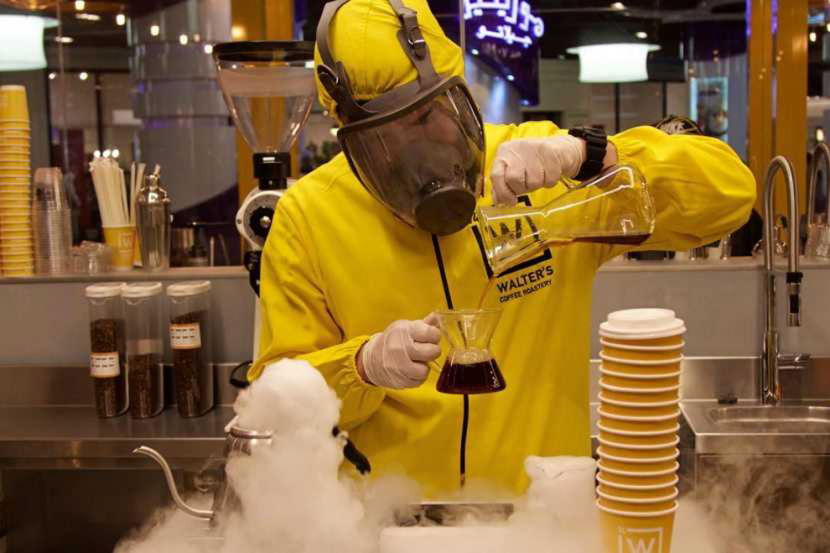 How much: QR28.
Where: Marina Twin Towers, Lusail (6663 3626).
Be the first to get all the latest Doha news, reviews and deals into your inbox by signing up to our free
newsletter
,
click here to sign up
.