THE WINNERS
BEST ASIAN
Winner
Spice Market
Spice Market ticks all boxes when it comes to lavish yet fun fine-dining. The atmosphere is always lively here, even on a weekday, and the staff are courteous and very proactive. The tuna tartare with its spicy radish and ginger vinegar sauce is unbeatable and the chicken wings are real show-stoppers. Whatever you try on this ever-changing menu, you're sure to love and it's no surprise Spice Market has snagged this award.
W Doha Hotel & Residences, West Bay (4453 5000).

Highly commended
Elements
The recent change in menu to include cuisines from four specific regions – India, Thailand, Japan and China – is such a welcome update and whether you choose to dine indoors or on the pretty terrace area, Elements is always a great experience.
Four Seasons Hotel Doha, West Bay (4494 8888).

Zengo
The dim lighting, gorgeous views from the 61st floor of Kempinski, perfect music and serene ambience all come together creating an atmosphere perfect for date night or any special occasion. The chicken wings are unique with a coriander and jalapeño sauce adding the perfect amount of heat. The sushi is some of the best in town and the kung pao prawns are a must-try, too. Overall, a perfect pan-Asian experience.
Kempinski Residences & Suites, West Bay (4405 3560).

BEST CHINESE
Winner
Hakkasan
From the tall black sliding doors and the chic interiors to the incredibly famous fried dumplings, the restaurant is synonymous with top-class fine-dining. The Hakka steamed dim sum platter not only looks great but tastes it, too. With a mix of scallops, prawns, sea bass and wagyu beef dumplings, it's the ultimate crowd pleaser. Service here is top-notch and it's safe to say there's no better Chinese experience in town.
The St. Regis Doha, West Bay Lagoon (4446 0170).

Highly commended
Chi'Zen
This cosy spot is quite the stunner. The scarlet and black tones make for great ambience, with food that does justice to the theme. Try the seafood siu mai and the crystal prawn dumplings – they come highly recommended from the staff, and us.
Oryx Rotana (4402 3484)

Ruby Wu's
True to its name, you'll see a lot of Ruby and crimson shades all over, but nothing too much. This spot in the Radisson Blu is the perfect Chinese charmer with plenty of authentic dishes, an ambience that's calm and Oriental and an overall experience that's not overbearing at all.
Radisson Blu Hotel Doha, Ramada Signal (4428 1555).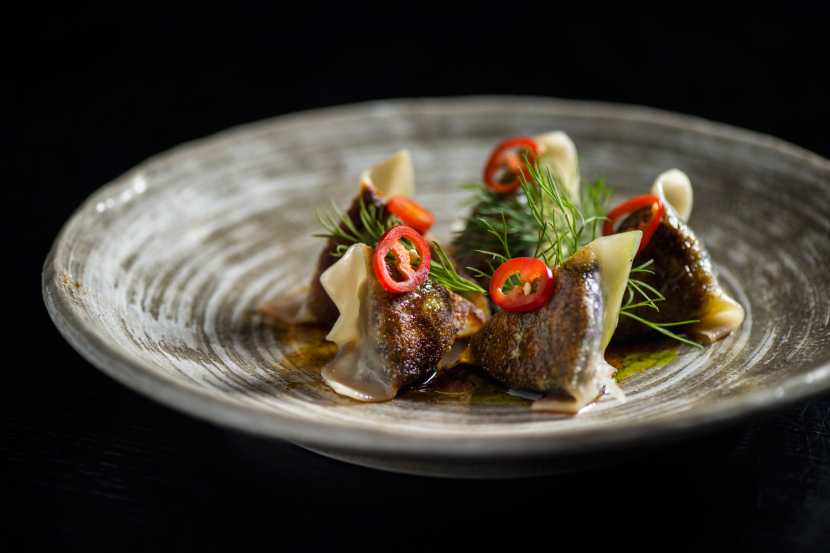 BEST EUROPEAN
Winner
Market by Jean-Georges
If there's one thing that no patron, passer-by or one-time diner can miss, it's the incredibly lively ambience. There's never a dull moment here. Add to that our favourite foods served up quick and hot and we have a winner (literally). Crowd favourites continue to impress and with new items regularly gracing the menu, we feel obliged to visit here at least once a week. Can we also take a moment to mention the sashimi salad? We promise you there's absolutely nothing better if you're a sushi lover.
W Doha Hotel & Residences, West Bay (4453 5000).

Highly commended
IDAM by Alain Ducasse
Dining here is an extraordinary experience – immense and exquisite décor by Philippe Starck, unparalleled views of Doha's spectacular skyline and the chance to sample Alain Ducasse's contemporary French Mediterranean cuisine with an Arabic twist.
Museum of Islamic Art, Corniche (4422 4488).

La Casa Twenty Eight
This cosy restaurant really hits the spot with homely cuisine and comfort foods. The interiors are beautiful, the outdoor terrace is vibrant with live music and it's the best spot to enjoy a leisurely meal in the area.
The Pearl-Qatar (3333 4883).

BEST INDIAN
Winner
Chingari
Through the caved entrance with painted walls, you arrive at a large dining space that mimics an Indian palace. With hues of red and dim lighting with a small stage in the centre, the ambience here is truly unique. Old Bollywood songs come alive thanks to the talented Ghazal singers.

The tandoor platter is always our go-to here – it's got the best of the smoky meats and it never disappoints. There is a delightful selection of vegetarian items but the meaty mains in rich gravies are what we crave. The menu primarily features North Indian specialties, but it does feature some coconut-based curries. With food like this in a venue like this, Chingari is the rightful winner of Doha's best Indian food award.
Radisson Blu Hotel Doha, Ramada Signal (4428 1555).

Highly commended
Al Matbakh
Perched on the rooftop of Arumaila Boutique Hotel, this Indian restaurant really impresses with its traditional but unique flavours in a lovely setting. The views here are immense, you can see the skyline if you look straight and the Souq if you look down. The food menu has some irresistible items like the duck curry, butter chicken and samosa chaat.
Arumaila Boutique Hotel, Souq Waqif (4433 6712).

Saffron Lounge
Celebrity chef Vineet Bhatia's contemporary Indian food is well-presented and very tasty. There's something from all four corners of India and picking something isn't going to be easy. Start with the Saffron kebab, if in doubt.
Katara (4408 0808).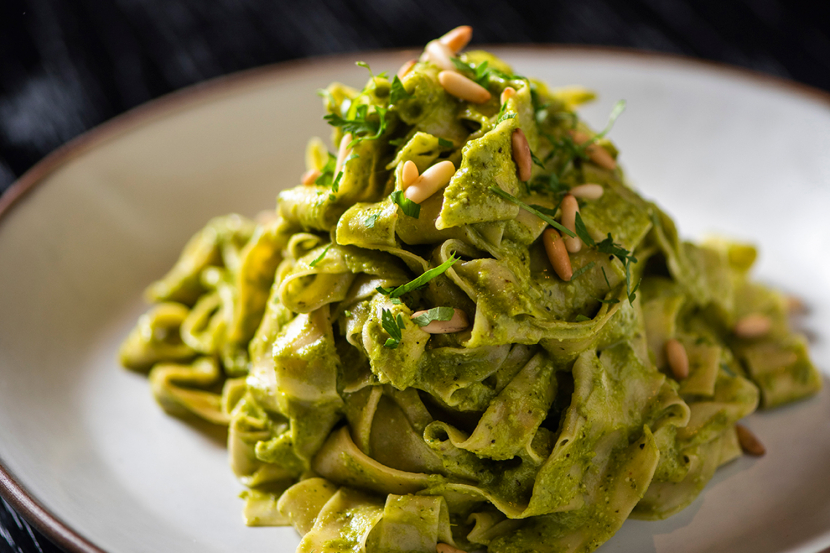 BEST ITALIAN
Winner
La Spiga
This archetypal Italian restaurant oozes charm and sophistication of the country. At night, it transforms into a stylish venue, perfect for a night out of socialising with good friends and even better food. The massive glittery oven in the kitchen is unmissable and everything that comes out of it is just perfect. With a reliable menu, fantastic service and a guaranteed overall fabulous experience, La Spiga is well deserving of its laurels.
W Doha Hotel & Residences, West Bay (4453 5135).

Highly commended
Cucina
This authentic dining room serves homely and traditional Italian food. The red brick walls, tiled floor, humble furniture and street lamp-style lighting give the feeling of a trattoria in a small Italian square, run by a family. The pizzas and home-made pastas should not be missed.
Marriott Marquis City Center Doha Hotel, West Bay (4419 6100).

Paper Moon Doha
With classic Hollywood prints in sepia adorning the walls and a beautiful yet rustic vibe in the restaurant, we are undeniably some of its most regular customers. The excellent food and flawless service are bonuses.
Jaidah Square (4016 6000).
JAPANESE
Winner
Nobu
The world's largest Nobu right here in Doha is nothing short of an architectural marvel. Built in Doha's turquoise waters and spanning three storeys, the restaurants are beautiful.
Four Seasons Doha (4494 8500).

Highly commended
Morimoto
Morimoto at the Mondrian Doha is a quality gift to Doha's culinary scene. From the setting to the food, the restaurant excels at pretty much everything. Try the spicy Alaskan crab legs or the rock shrimp two ways. We can go on, but we'll let you start here.
Mondrian Doha (4045 5999).

Nozomi
Nozomi is a top option for an elaborate evening out to sampling some incredible Japanese dishes. The menu deftly combines dishes that highlight minimalistic Japanese cuisine with a pinch of European influence and any food connoisseur will know Nozomi means business.
Marsa Malaz Kempinski (4035 5089).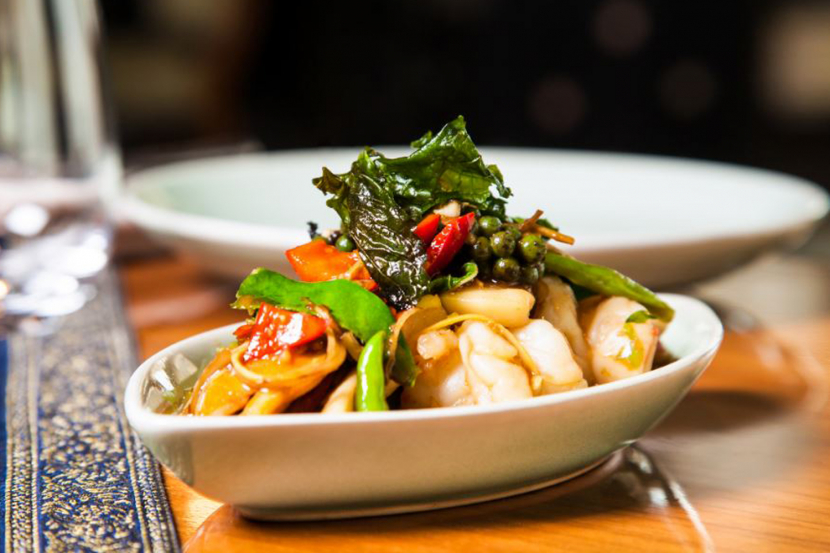 LATIN AMERICA
Winner
Toro Toro
Year after year, Toro Toro just knows how to keep us hooked. The steaks get better every time we visit and the food always surprises us either with its taste or variety. If there's one restaurant that really does top-quality pan Latin American food, this is it.
Marsa Malaz Kempinski (4035 5101).

Highly commended
Ipanema
With over 15 beautiful cuts, a deletectable buffet serving Brazilian favourites and an upbeat band that keep the audience and ambience lively, it's no surprise Ipanema is a crowd favourite. Ours, too, of course.
Marriott Marquis City Center Doha Hotel, West Bay (4419 6100).

Salsa
This is top Tex-Mex for the entire family. We love the complimentary nachos, beautiful Mexican flavours and fun, vibrant interiors.
Doha Marriott, Ras Abu Aboud (4429 8464).
LEBANESE
Winner
Em Sherif
Not enough has been said about how excellent this Luxury Lebanese spot is. Set menus are offered here and trust us, it works perfectly. You can even choose your favourite dishes from the Choice is yours menu. The food keeps coming in little sharing plates and we assure you the variety is top notch. The mezzes are easily the best we've had in Doha and the mains are more than impressive.
Sheraton Grand Doha (4488 8236).

Highly commended
Al Mourjan
Al Mourjan has the most enviable location in Doha – right in the middle of the Corniche. Look to your right to see old Doha and to your left for brilliant views of West Bay. And while you're looking left and right, order some of their incredible Lebanese fusion dishes like the hummus with oregano and kebab halabi.
Al Corniche (4483 4423).

Yasmine Palace
This Levantine restaurant has some of the best Lebanese and Syrian dishes we've tried in Doha. The restaurant is massive and you can tell a lot has been invested in the décor. Every dish on the menu here is excellent. There's live music, too.
Katara (4411 1502).
MENA
Winner
Ard Canaan
This Palestinian restaurant has gone levels above with the incredible design. The stone and wooden interior and beautiful ceiling art create quite the impression, and so does the food. From maqloubeh to musakhan, every dish here is memorable.
Katara (4408 0811).

Highly commended
Al Nahham
It's one thing to have absolutely delicious Arabic food, but it's a whole other thing to have delicious Arabic food with unbeatable views of Doha. This restaurant is in the sea, so expect bright blue scenes and tasty mezzes and mixed grills alongside.
Banana Island Resort Doha by Anantara (4040 5050).

Damasca One
At one of the best locations in Souq Waqif, this Syrian restaurant really hits the spot with its authentic flavours, efficient service and top ambience. The mezze is easily the city's best and anytime you come here, you'll find the place buzzing.
Souq Waqif (4475 9088).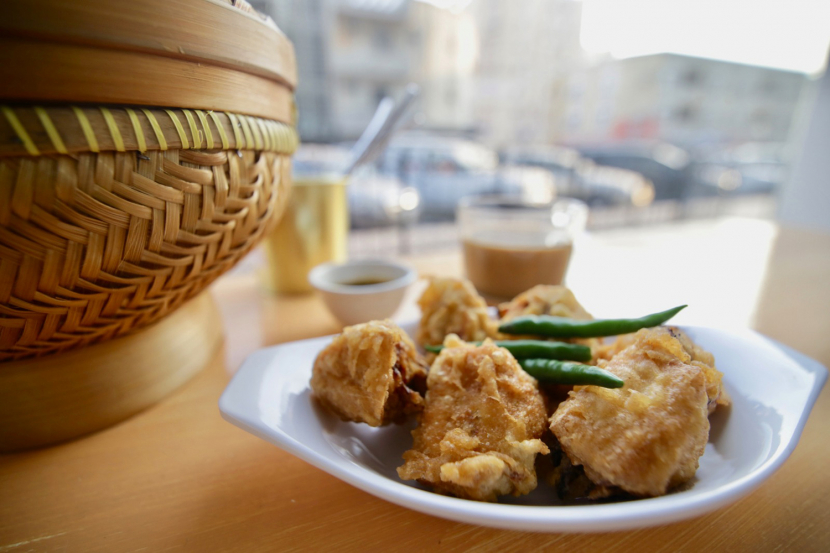 THAI
Winner
Isaan
This long-standing foodie favourite is perfect for those who crave excellent and authentic Thai cuisine. Monday curry nights are a hit and the a la carte menu is just as impressive, down to the last bean sprout. The food is beautiful and dainty with even basics such papaya salad, green curry and pad Thai making a mark. There are set menus that take care of the guess work, while the all-Thai staff are excellent at recommending dishes and explaining what goes into each.
Grand Hyatt Doha Hotel & Villas (4448 1250).

Highly commended
Sabai Thai
Sabai Thai's menu is laden with unfamiliar but palate-pleasing, authentic Thai specialties. Everything feels royal from the stunning presentation to the balance of beautiful flavours. They do some of the best Thai iced-teas here, too. With lovely décor and excellent service, Sabai Thai is a front runner in Doha's top restaurants list.
The Westin Hotel Doha & Spa (4477 4300).

White Oryx Thai
The authentic Thai purple and gold-themed décor is reason enough to visit. However, the duck rolls and the spiciest but tastiest green curry we've tried in Doha just complete the experience.
The Pearl-Qatar (4477 4275).
TURKISH
Winner
Sazeli
The signature iskander kebab here is excellent, as are many of the other dishes in this massive Turkish eatery spread across three floors.
Mall of Qatar (4028 5668).

Recep Usta
This luxury Turkish restaurant boasts beautiful, sophisticated interiors and food that's even better. From the kasarli koftes to the Adana kebabs, every dish here is worthy of this award. Recep Usta is fancy, but the food lives up to the visual hype.
Al Hazm Mall (4444 4606).

Sukar Pasha
From the walkways and chandeliers to the sofas and paintings, every inch of this restaurant feels like you've stepped into royalty. This is a must-have Ottoman experience with piping hot food that's as fresh and tasty as it gets. Try the homemade ice creams for dessert.
Katara Cultural Village (4408 2000).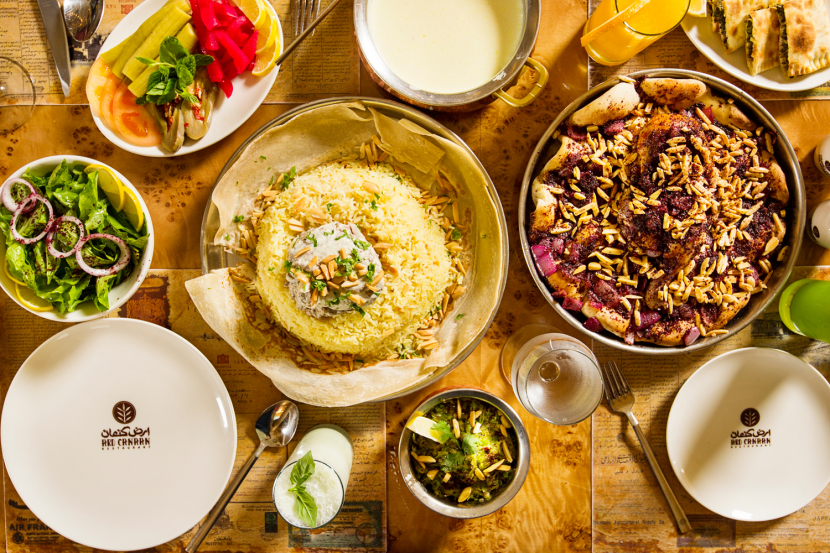 THEMED
AFTERNOON TEA
Winner
Magnolia Bakery
For a unique experience in what feels like a frozen white forest on the sets of Alice in Wonderland, have the afternoon tea at Magnolia Bakery. Pick the banana cake with chocolate buttercream frosting for your choice of cake and just sit back, relax and savour this winning experience.
Mondrian Doha (4045 5999).

Highly commended
Atrium Lounge
The lobby at this landmark hotel never gets old. We love the afternoon tea, especially on a hot summer day. With the sounds and sights of the fountains around you, the domes over you, the piano next to you – it's hard to find a better afternoon experience. The poached prawns with mango salsa and caviar and custard are not be missed.
Sheraton Grand Doha Resort and Convention Hotel (4442 9339).

Seasons Tea Lounge
Enjoy a truly luxurious afternoon tea here. You can always count on Four Seasons hotels to deliver on classy experiences without any stuffiness.
Four Seasons Hotel Doha (4494 8888).
ALL-DAY DINING
Winner
Sawa
This exceptional spot in Marsa Malaz Kempinski serves wonderful food and whichever time of the day you pick to visit, you'll be delighted with not just the variety but the quality of whatever you eat. The service is always on point, too.
Marsa Malaz Kempinski (4035 5011).

Highly commended
Choices
Don't go by the location or the interiors of this restaurant, the food here is just incomparable. True to its name, the choices are plentiful. Everything is tasty (we can't get enough of the chicken wings and steaks here) and provides great value for money.
Oryx Rotana Doha (4402 3450).

Olive Oil
We love the themed nights here and whether you're craving French, Spanish or Italian food, there's a dedicated night. This all-day diner is great for family-style outings where you can try delicious dishes and won't have to make your wallet suffer.
City Centre Rotana Doha (4445 8888).
BAR FOOD
Winner
Zengo
We love Zengo for so many reasons – it's on the 62nd floor, the bar bites are absolutely delicious and everything is beautifully and creatively presented. The lounge is cosy and sophisticated with tall, black leather couches and large tables. Try the rolls and the crispy calamari. Just perfect.
Kempinski Residence & Suites (4405 3560).

Highly commended
Secret Garden
Unparalleled views from Marsa Malaz Kempinski's majestic dome clubbed with a menu that features the likes of mushroom truffle pizzas are what you can expect at this exemplary location that actually has secret garden feels.
Marsa Malaz Kempinski (4035 5757).

Trader Vic's
The best place to shake a leg, delectable Asian-Polynesian bites, a new and exciting extension and some of the city's best beverages all make for an award-winning bar. Also, this is the home of Doha's best jalapeno cheese balls.
Hilton Doha (4423 3222).
BREAKFAST
Winner
Market by Jean-Georges
Doha's best breakfast is right here and we're surprised if you haven't tried this delicious spread yet. From homemade breads to tasty eggs your way (we love the Benny), there's so much to try and love. The service is super quick and expectedly, the buzz is just always at its best here.
W Doha Hotel & Residences (4453 5135).

Highly commended
Eggspectation
Chicken with waffles? Lean pancakes? A zillion egg dishes? Find it all here at this cute Canadian franchise in Medina Centrale. The coffee is great, there's an extensive menu with every comforting breakfast dish and it's safe to say that everything tastes super.
The Pearl-Qatar (5040 9900).

Santa Monica Breakfast Club
This SoCal all-day breakfast spot makes all our favourites and much more. Besides, we're all for the burgers for breakfast and eggs for dinner idea. The restaurant is lively and fun, there are board games and comfy couches to pass your time and a cute outdoor dining area, too.
Grand Hyatt Doha (4448 1240).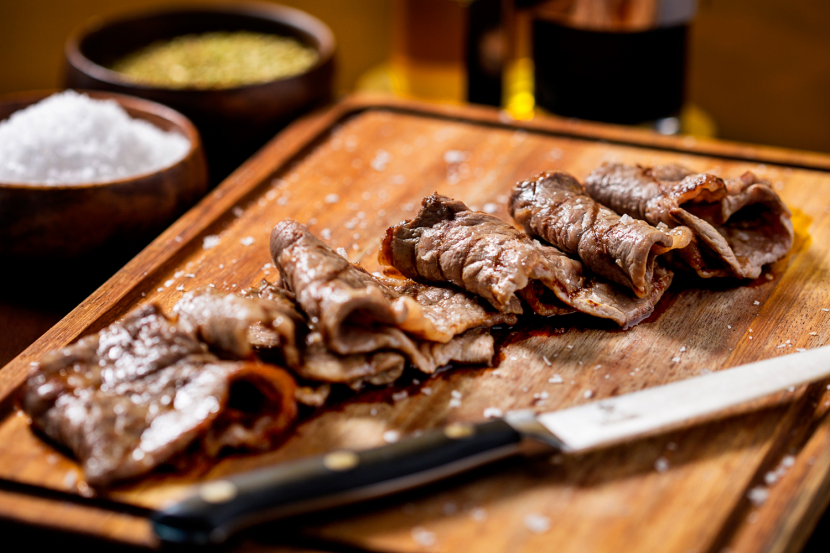 BRUNCH
Winner
Four Seasons Brunch
The spread is impressive and gets better every time we visit. Start with grazing on the many Asian salads, then move on to the fresh sushi and sashimi. Step outdoors and grab the crab – we love the pepper version in its wonderfully spicy gravy. The oysters here (with the condiments) taste incredible. And sugar lovers, there's an entire space dedicated to you with every imaginable dessert. There's lots to eat and plenty to do. If you're with your kids, they can have their own brunch fun, too. Popcorn, candy floss, juices and guided outdoor activities so parents can kick back and relax on the terrace are just few of the things to expect. Seriously, the best brunch in Doha.
Four Seasons Hotel Doha (4494 8888).

Highly commended
Bubbalicious
The best place to party on a Friday afternoon? Head over to the Bubbalicious brunch at The Westin for a delicious spread, great beverages and a really high-energy party complete with a live band, balloons and everything else.
The Westin Hotel Doha & Spa (4477 4300).

East meets West
Spanning across two different restaurants – Walima and Hudson Tavern – this brunch has so many things going for it. Pick your ambience and choose between Indian and Oriental cuisines or fast food and American favourites at Hudson's with a live band playing fun, acoustic tracks. We may not love both sides equally, we admit to being slightly biased towards Hudson Tavern (the sliders and wings are here, so can you blame us?) but we absolutely love this brunch on the whole.
Mondrian Doha (4045 5999).
BUDGET
Winner
Mama Rozie
There's no better spot in Doha for authentic Indonesian and Malaysian food. This simple, no-frills restaurant provides the best dishes from the region and you will love how fuss-free the entire experience is. Best part? The prices are unbeatable.
Al Muntazah (7045 6262).

Highly commended
Ginger Club
We love the location of the adorable little Asian restaurant, right by a canal in Qanat Quartier. It's surprisingly super easy on the pocket, despite the location, and we love everything here including the crispy, shredded beef and the dim sums.
The Pearl-Qatar (4417 7880).

Kairali Al Tanoor
This Indian restaurant has dishes from all across the country and if we're ranking them, the kebabs are easily the number one choices from the menu. There are breakfast items for as low as QR1 and the chefs do not compromise on quality. Whatever time of the day you choose to visit, you (and your wallet) won't be disappointed.
Al Hilal (4039 3952).
CAFES
Winner
Quick Bites
There are so many reasons to love this café. It's a massive space with different seating areas, varied furniture and even privacy if you think you need it. The food here is comforting, tasty and fresh. The coffees are, of course, top notch. Play board games with a group of 15 people or have an intimate meeting with an old friend. Now, what else do you need from a café?
Marriott Marquis City Center Doha Hotel, West Bay (4419 6100).

Highly commended
Evergreen Organics
Evergreen Organics feels every inch a health food spot, and it's one of the most pleasant café settings in the city with beautiful canal views from Qanat Quartier.
The Pearl-Qatar (4472 0437).

Seventy West
Don't come here just for the fabulous canal views, this adorable café also serves really tasty fare. There are plenty of healthy options, colourful dishes and innovative yet delicious items. Just sit back and relax with the beetroot pasta.
Qanat Quartier (4412 3437).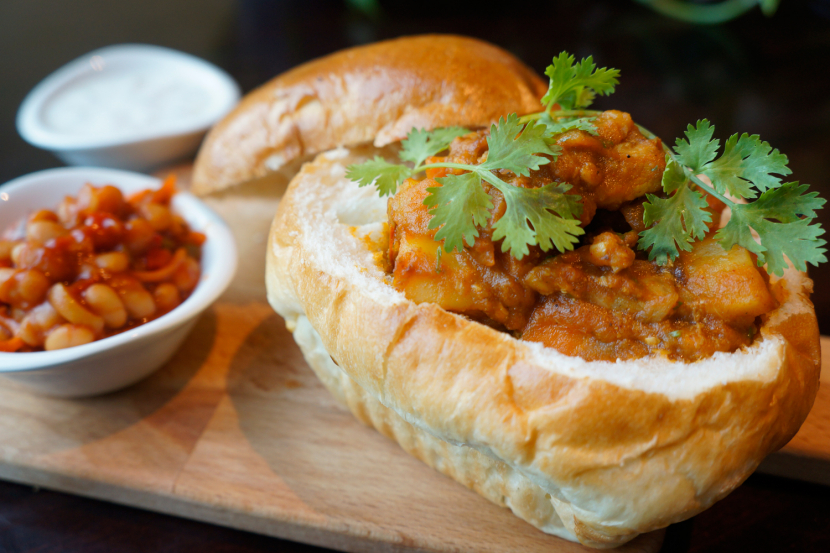 OUTDOOR
Winner
Al Mourjan
There is no place in Doha with a better outdoor setting than Al Mourjan. The food is as perfect as the views. Dine here and then tell us you're not impressed by Doha's beauty. Go on, we dare you.
Al Corniche (4483 4423).

Highly commended
Mamig
This Armenian-Lebanese restaurant has wooden benches, a terrace with good views, beautiful fountains in a stunning outdoor setting and even gorgeous cutlery. The menu is elaborate, the flavours are top-notch and the food is some of the town's tastiest.
Katara Cultural Village (4444 0060)

Walima
Marcel Wander's distinct design elements prevail in Walima's whimsical and wonderful outdoor terrace with striking views. Large porcelain pots, white cabanas, lush plants – you have to see it to believe how beautiful this spot is. Have your dinner here or just enjoy a few drinks.
Mondrian Doha (4045 5555).

PUB FOOD
Winner
Hudson Tavern
This New York-style underground loft has undeniably the best pub food in town. The sliders, the wings, the corn dogs, the nachos… We can go on but we won't. We'll let you try it out, especially since we've just declared that this spot serves the best pub food in town.
Mondrian Doha (4045 5999).

Highly commended
Belgian Café
The food is reliably good and the views over West Bay Lagoon are gorgeous. From the wooden interiors to the retro artwork, the décor has a brilliant sense of familiarity. The Belgian mussels here are easily some of the best in town as are the chunky fries with the curry flavoured dipping sauce.
InterContinental Doha (4484 4919).

Champions Sports Bar
This sports bar with an industrial-meets-US-diner vibe ticks all the boxes when it comes to pub dining. There are dozens of screens all around to catch your favourite matches and some scrumptious bites to go along. The sampler platter with sliders, wings, onion rings and more is massive and good for at least two people.
Marriott Marquis City Center Doha Hotel, West Bay (4419 6100).


ROMANTIC
Winner
Bentley's Grill
Everything here is so intimate and romantic from the table setup to the service, and we don't blame you if you feel like proposing every single time you go here.
Radisson Blu Hotel Doha (4428 1555).

Highly commended
Hakkasan
Dim lights, beautiful decor and excellent, high-end Chinese cuisine. Is there a better way to pop the question? Probably not. Hakkasan is perfect for intimate dinners with your better half thanks to its reliable service, too.
The St. Regis Doha (4446 0170).

Three Sixty
Is there a better way to spend an intimate evening out than in a revolving restaurant that gives you a panoramic tour of Doha as you dig into tantalising international cuisine? We don't think so.
The Torch Doha (4446 5600).
SEAFOOD
Winner
L'Wzaar
Doha's most popular seafood restaurant is worth all the hype with its massive fresh display (one of the biggest in the city) and a choice to cook anything you pick from the seafood market any way you like. The kitchen is pretty impressive, the setting is casual and laid-back and without doubt, the seafood is the best in town.
Katara Cultural Village (4408 0710).

Highly commended
CLAW BBQ
From the American-style laid-back vibes to the fun t-shirts donned by the staff (with cool names on them), this seafood super spot is a must-try for its all its specialities from crabs and lobsters to mussels and prawns.
DoubleTree by Hilton (4034 3111).

Sultan Brahim
Sultan Brahim was brought to Doha's shores from Lebanon, which is why the Arabian-style seafood cuisine is so on-point.
The St. Regis Doha (4446 0000).
STEAKHOUSE
Winner
Nusr-Et
This popular chain by Salt Bae serves some seriously slick steak in the most entertaining way possible. The food is splendid but the service takes hospitality to a whole new level. It's worth every penny you spend.
Sheraton Grand Doha Resort and Convention Hotel (4442 9339).

Highly commended
Astor Grill
A brilliant selection of steaks in a steakhouse that has its own dry-aging machine. The details are fabulous including the selection of salts at the table. A top steakhouse option.
The St. Regis Doha (4446 0000).

Prime
The menu is constantly evolving but the steaks are always the highlight. The textbook sides and desserts are excellent, too.
InterContinental Doha – The City (4015 8888).
NEWCOMERS
Winner
La Mar
Words don't do justice to the magnanimity of this celebrity chef-owned restaurant. Gaston Acurio's La Mar goes above and beyond from the striking décor and the incredible food to the service and overall experience. If we're being honest, we've consumed litres and litres of the leche de tigre here and we are not ashamed.

Highly commended
Indego 360 by Vineet
Look no further if you're aiming for Indian cuisine in a breathtaking setting. Set over three stunning levels, Indego has a wow factor second to none. Chef Vineet Bhatia's food is always reliable, delicious, creative and brilliantly presented.

STK Doha
Turn all your dinner party dreams into reality at this stylish venue that serves up supreme steaks and tremendous sides in a venue that chic, stylish, contemporary and just perfect for a fun weekend night out.
RESTAURANT OF THE YEAR
Nobu Doha
Words just can't describe the beauty of this architectural marvel of a structure. Built right in the middle of the sea, Nobu Doha has three levels of awesomeness – a dining and drinks level with incredible décor and brilliant views, a bar with the best happy hours and ladies' nights in town and a rooftop where some of the best parties in Doha happen. The service goes above and beyond, but the shining star of the Nobu experience is the food. Fresh sushi, Canadian lobsters and kobe beef are only a few of the exceptional dishes the chefs put out on your table. The black cod here is legendary and if we have to list our favourites, we'd need an entire page more. If there's one fine-dining experience you absolutely must have in Doha, it's this one. Presenting our worthy winner of Restaurant of the Year, Nobu Doha.
Four Seasons Hotel Doha (4494 8600).
Be the first to get all the latest Doha news, reviews and deals into your inbox by signing up to our free
newsletter
,
click here to sign up
.