Summer is almost here putting outdoor eating firmly on hold. We want you to make the best of this month and hence, we've put together this guide to the best bars, charming cafés and rocking restaurants you absolutely have to eat at before the summer sets in in full-swing.
Al Mourjan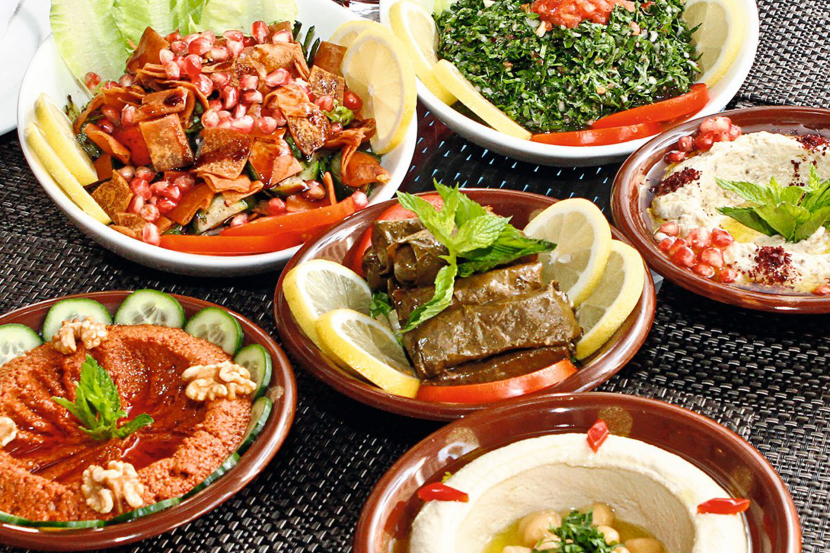 Al Mourjan is easily one of those places that comes up when someone asks about a romantic restaurant in Doha. And for good reason, the views from here are immaculate. Besides the picture-perfect setting, the Lebanese food here is stunning.
Corniche (4483 4423).
Café 999#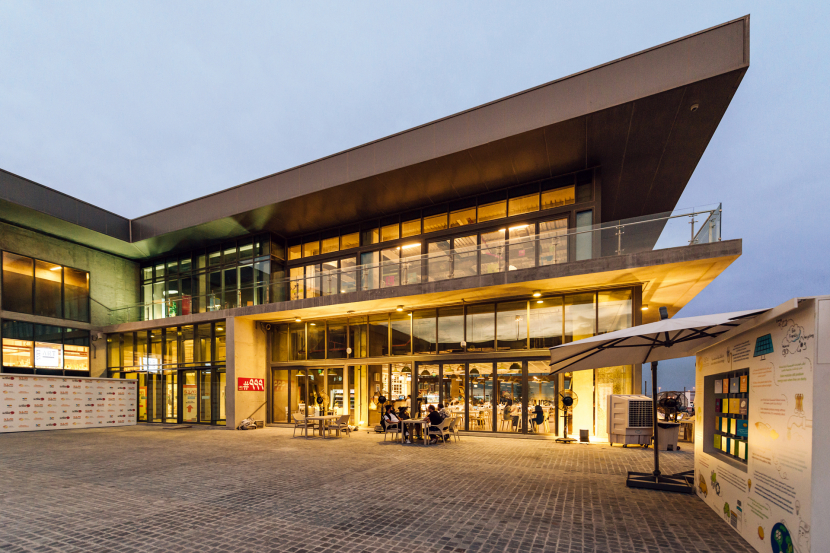 This fire station-turned-café is such a hit for so many reasons. It's in the former civil defence headquarters of Qatar and has a food truck (that's an actual fire truck). The beverage selection is good, as are the sandwiches. The camel meat burger is a nice touch, too. Local influences are all over the menu, with a sticky sujuk burger another highlight (if a bit messy). Café #999's al fresco area has a colourful fountain right next to it and some really peaceful vibes – a rare find in Qatar. Also, the food truck is right across, so feel free to grab your sandwiches from there.
Civil Defence Roundabout (4458 2556).
Chocolate Bar
Why is the hot chocolate so appealing at Alison Nelson's Chocolate Bar, you ask? Well, it's one of the few spots where you can sip your cocoa goodness at a very slow place while admiring the beauty surrounding Porto Arabia. And after that, you can continue to order dessert all night long. Nobody's judging.
Porto Arabia (4409 5236).

Damasca One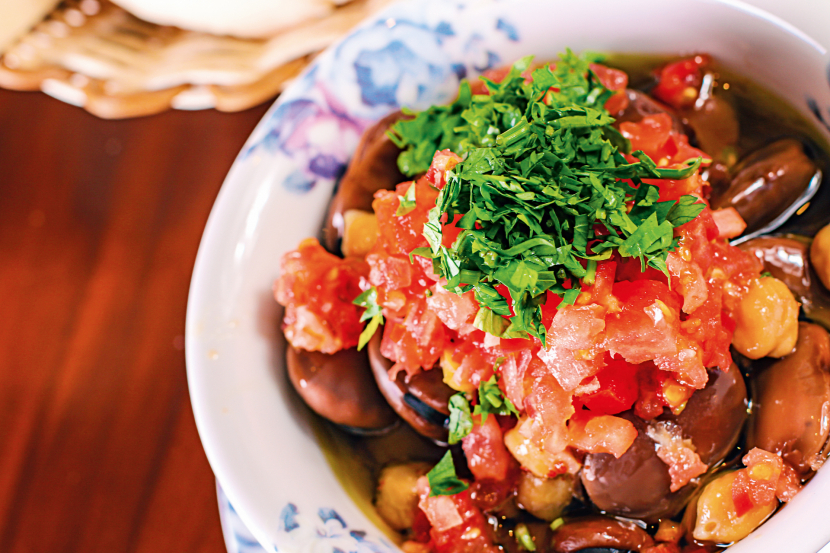 Come May, not only are the outdoor areas of restaurants like Damasca One inaccessible, the entire Souq becomes a silent town. The humidity makes it impossible to walk around. But while you still have a chance, we urge you to try Damasca One. They serve some of the best Arabic food in Doha along with live entertainment. And of course, this is one of the best spots to catch the Souq action live.
Souq Waqif (4475 9089).
Isla
Isla Mexican Kitchen, with its revamped menu and revised prices (yes, much lower), is one of our new favourite spots for al fresco dining on The Pearl. Set at the start of Porto Arabia, the restaurant overlooks the marina and is characterised by colourful LED string lights hanging on top. From classic ceviches to tasty tacos, there's every bit of Mexican madness in the menu here. Coconut cakes and churros in so many different forms make an appearance in the dessert menu. Almost everything is pretty irresistible here. There is a stand for sombreros even. All you have to do is guac' n roll.
Porto Arabia (4409 5285).
L'ETO Caffe
L'ETO Caffe is one of Al Hazm Mall's more accessible options and it is loaded with some of the tastiest salads and desserts in town. Located right near the edge of this outdoor mall, L'ETO has comfortable outdoor seating and some incredible views of the city. It's ideal for lunch in this weather and for QR69, the restaurant has a business lunch menu and a spread of some really delicious looking (and tasting) salads. We think you should go for it, ASAP.
Al Hazm Mall (4447 5287).

La Casa Twenty-Eight


We truly miss the Spanish three-member band who used to play top tunes and delightful melodies live. But to make up for that, the menu has had a facelift and we can continue to adore this restaurant just as much. The outdoor seating is the best here – you can people watch, you can order shisha and most importantly, you can admire one of the best areas in Qatar, Medina Centrale. There's a new live band, too. And while you're there, give the duck gnocchi a try. You're welcome.
Medina Centrale (3333 4883).
La Mar
This super hit Peruvian restaurant by celebrity chef Gastón Acurio has made waves ever since it opened late last year. And speaking of waves, the outdoor seating is just fabulous. It's right by the beach, overlooking West Bay and as you dig into the tastiest ceviches and tiraditos in the city, you can hear the sound of the waves rolling in. It's the most picture-perfect pick me up.
InterContinental Doha, West Bay Lagoon (4484 4444).
La Spiga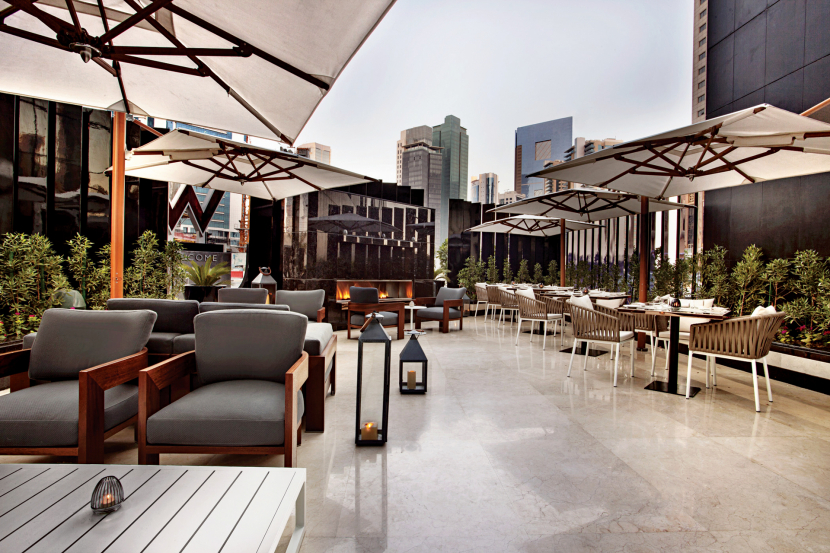 La Spiga's outdoor terrace completely changes the entire dining experience here. You can now enjoy your choice of beverage and your favourite plate of pappardelle on a cosy couch outdoors. Ask for the cacio e pepe for an extra personal touch where the chef comes out himself and spins your spaghetti in a bowl of cheese. It's the perfect spot for some post work aperitifs with your mates.
W Doha Hotel & Residences, West Bay (4453 5000).
La Veranda
This classic Italian spot is popular for a lot of reasons and the main one is its views. The outdoor seating is always more preferable here because the blues from the sea in the afternoon and the lights from West Bay in the evening are truly unbeatable. And if you're going to properly soak in the vibes, you're going to need a plate of the turkey calzone, at the very least.
Sheraton Grand Doha, West Bay (4485 4444).
Lo Spaghetto
Lo Spaghetto's Italian really hits the spot. It's simple, no-frills dining in a terrace that's loaded with plenty of flowers and plants. The indoor area is quite simple and rustic, too. We love almost everything on the menu here and trust us when we tell you dining at the terrace is one of the most pleasing experiences you'll have.
Al Sadd (4434 1601).
Maia Chocolates
The name of this café doesn't really make you want to go in thinking it's just a chocolate shop. It is that, but it's much more. The outdoor dining area is perfect for people watching and also if you're the kind who enjoys really loud sport cars revving their engines in hopes of catching your attention all around the Medina Centrale streets and especially right outside Maia. There isn't much in terms of a savoury menu, but we really adore the mini pies here filled with cheese and olives. Dessert is excellent and since this is a Turkish brand, you can also expect some really high-quality chocolates and sugary desserts.
Medina Centrale (4480 0982).
Marsa Katara
This new restaurant located in the sea at Katara Village is beyond breath-taking. You have to take a small golf cart ride across a bridge with Maldives-style overwater villas on either side. The restaurant is massive and if you go here in the afternoon, the glistening turquoise waters will really captivate you. In fact, the views here make up for the unbelievably bad service and nearly arrogant attitude of the servers. The food is hit and miss, but if there's one dish we have to recommend, it's the pepper-3 starter. It's creamy, savoury, sweet and a wonderful concoction of top flavours and textures.
Katara Cultural Village (5595 0202).
Megu
This Japanese restaurant has one of the most ideal locations on The Pearl. It overlooks the entire marina and at night with all the lights, the whole area looks just stunning. A bowl of the asparagus soup (trust us, it's a game-changer) will take the entire experience up a notch.
Porto Arabia (4409 5237).
Mssamen & Atai
It might take a while to pronounce the name of this Moroccan restaurant. It's situated by one of the canals in Qanat Quartier and the food here is quite tasty. It also serves shisha and you can enjoy fresh Moroccan tea here. Try the mssamen (stuffed bread) to go along.
Qanat Quartier (3008 5311).

Mykonos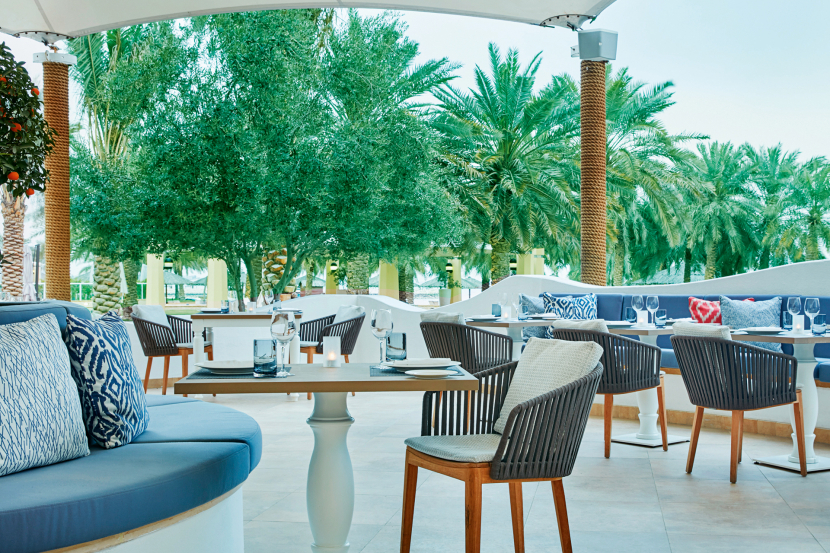 This poolside restaurant serves top Aegean vibes and some really tasty Greek dishes. The Bouzouki duo keeps the ambience exciting and honestly, it's what we're going to miss the most come summer. The food is always reliable and you can't go wrong with a classic souvlaki or a moussaka if you're prepared for the calories.
InterContinental Doha, West Bay Lagoon (4484 4444).
Nobu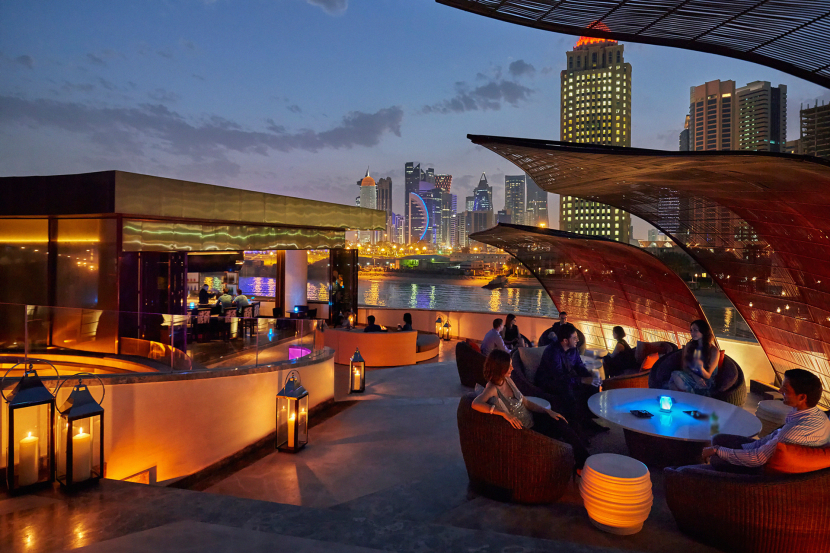 You never really have to stop dining at Nobu, but your happy days on the dining terrace. We already know that some of the best views can be soaked in from the dining terrace, so understandably, this is a painful goodbye. But in other (good) news, Nobu is still open and the restaurant is always changing the menu around and switching things up to keep it exciting. If you need a break from seafood, check out the Yakitori Wednesdays here. This is your last chance to enjoy a Japanese barbecue overlooking the city lights with delicious grilling and sips from the happy hour menu.
Four Seasons Hotel Doha, West Bay (4494 8600).

Nozomi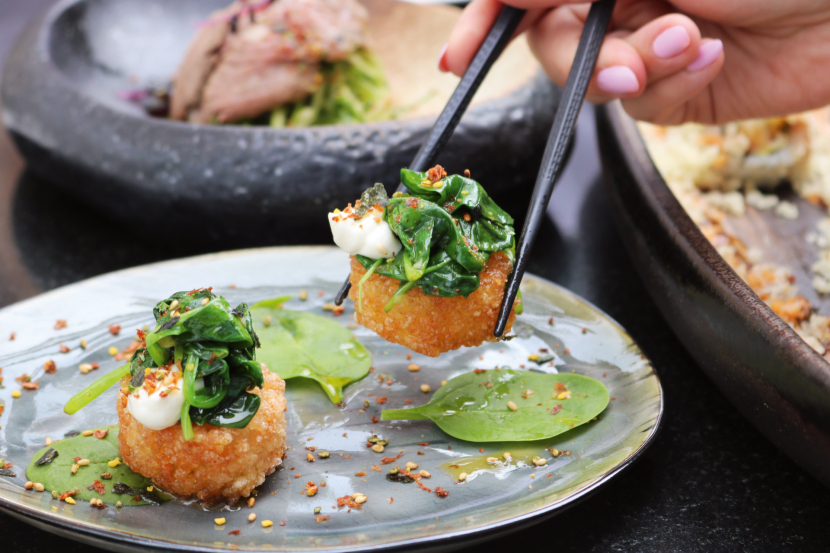 What's better than Gulf prawns tempura in Nozomi? Gulf prawns tempura with excellent views of Marsa Malaz from the outdoor seating area. The restaurant itself is beautiful, but its al fresco set up has a charm of its own. If you look to the left, you have beautiful sea views and right in front of you, a massive bronze sculpture of a horse in motion that's a guaranteed conversation starter. The food here is incredible in any case, so that's one thing you don't have to worry about.
Marsa Malaz Kempinski, The Pearl-Qatar (4035 5089).
Q-Lounge
Our favourite floating restaurant is one of the top al fresco dining options in the city and one you wouldn't think of easily. It does involve a ferry ride or two, and a bit of walking over a slightly shaky platform, but the final destination is dreamy, to say the least. Q-Lounge has also recently revamped its menu and plenty of Indian dishes are highlighted now. This is actually the perfect month to visit since it's not too windy and hence, the platform won't shake as much. Just make sure you have an advance reservation.
Banana Island Doha by Anantara (4040 5050).
Rosemary Café
This one's for the ladies, especially since the roof of this café features hundreds of pink flowers dangling from it. When we heard the name Rosemary, we slightly underestimated the rose factor here. The cups are pink, the desserts are pink and the roof, well, we already mentioned that. The (pink) menu is decidedly small since it's still in its soft opening phase, but it has everything you need from appetisers and salads to mains and a selection of coffees and teas. If you're not keen on the signature pink latte (surprise, surprise), the choices of teas are pretty unique. Go for the Gram, if for nothing else – loads of opportunities to test out those new filters here.
Al Hazm Mall (4465 0797).
Seventy West
This adorable café in Qanat Quartier not only has some fabulous canal views but also serves really tasty café fare. The beverages are undoubtedly good but the food here is something else. There are plenty of healthy options, colourful dishes and innovative yet delicious items. There's a valet desk right on top, so you don't even have to worry about the Qanat Quartier parking struggle. Just sit back and relax with the beetroot pasta.
Qanat Quartier (4412 3437).
Tajeen
This is the last month of decent weather and our love for Souq Waqif is no secret. Tajeen is a top spot for people watching if you sit down, or fabulous Souq views if you sit on the rooftop. A warm pot of lamb tajine with prunes followed by a piping hot pot of Moroccan tea should be on your order list.
Souq Waqif (4435 5554).
Toro Toro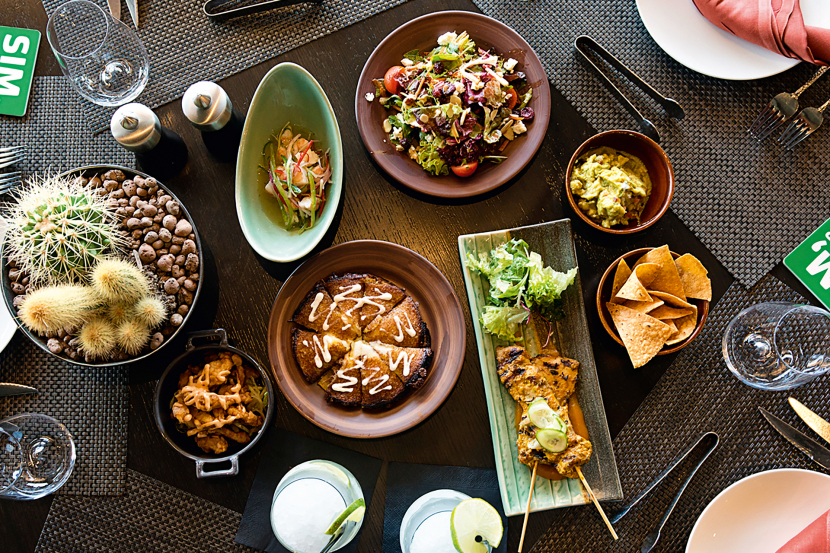 While the blend of flame and muscle-inspired interiors with deep accents are quite striking, it's the terrace area that holds the real fun. Forget about catching a spot here on weekends, some weekdays can get pretty packed, too. Copacabana Wednesdays are a highlight where you get specially priced drinks and food and what better place to shake it to the beat than on the terrace?
Marsa Malaz Kempinski, The Pearl-Qatar (4035 5101)
Vine
Vine, popular for its themed nights and buffet meals, has an excellent outdoor area with an elevated green lawn. In fact, if you visit this month, you can check out the pop-up restaurant in the same hotel. Riyasat, an Indian concept inspired by royalty, is open for diners for this month only. There are some truly hearty Indian dishes here and dare we say, we tried the best butter chicken in Doha right here.
The St. Regis Doha, West Bay Lagoon (4446 0000).
Walima
The best part of this whimsical and wonderful restaurant is its terrace. Marcel Wander's distinct design elements prevail in a contemporary space and the views are just striking. Large porcelain pots of multi-coloured water fountains line the terrace border and there are massive, ornamental shishas placed at corners for decoration on a black and white chequered floor. The space is lined with white cabanas, encircled with lots of lush plants creating a cosy, relaxed environment. Have your dinner here or just enjoy a few drinks, whichever you choose, there's an incredible terrace awaiting you.
Mondrian Doha, West Bay Lagoon (4045 5555).
Be the first to get all the latest Doha news, reviews and deals into your inbox by signing up to our free
newsletter
,
click here to sign up
.