Vegetarianism (and veganism) is sweeping the city and Doha's discerning diners are increasingly looking options to feast without the flesh.
If we're being completely honest, we aren't spoilt for choice in this city when it comes to vegetarian options, unless you pick a super spot like Nobu, where the handsome meat-free menu features anything but limp lettuce, tasteless tofu and average asparagus.
In fact, there's an incredible selection of top-notch, classy dishes that are completely vegetarian and vegan and after trying at least 20 of them, we assure you, you won't miss the minutest morsel of meat.
Here are ten of our absolute favourites. Move over black cod.
1. Quinoa truffle risotto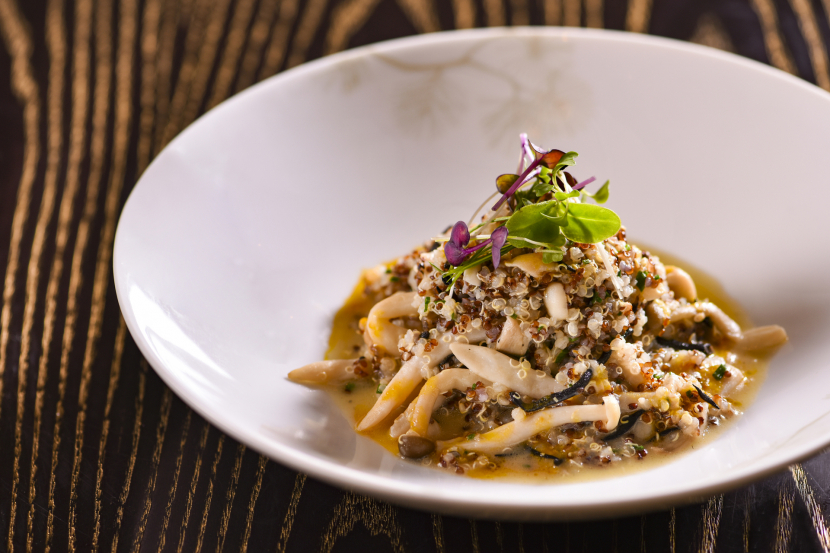 Replace the risotto itself with quinoa and you have yourself a legendary vegetarian alternative that actually tastes better than the real deal. The quinoa is cooked with dashi and, yellow anticucho and yuzu sauce. It's tangy, delicious, heartwarming and a must-try.
2. Roasted leek with miso sauce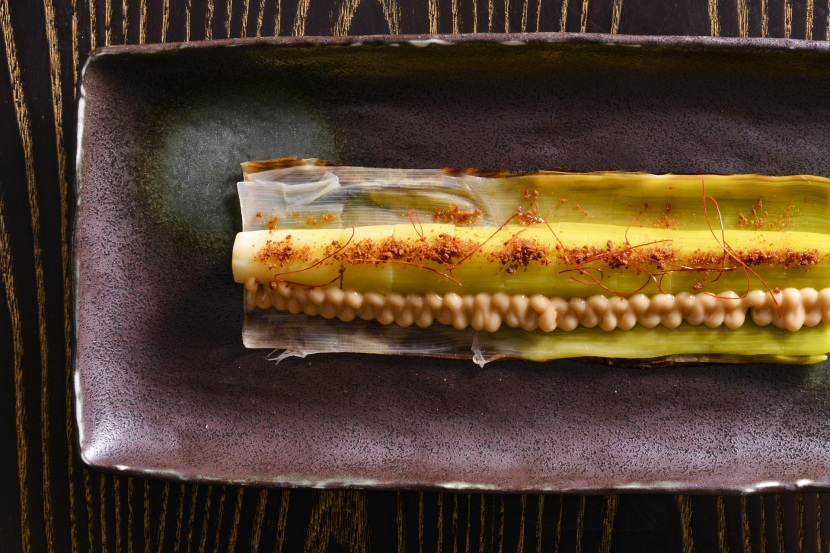 We're all for vegetarianism but can you blame us for not having a very high opinion of leeks? Yes, you actually can. We were too quick to judge – we should have just waited to try Nobu's leek for a complete paradigm shift. It's slow roasted, soft and doused with miso sauce. We love how good it tastes and how you most likely won't even be able to tell it's a leek.
3. Shimeji mushroom taco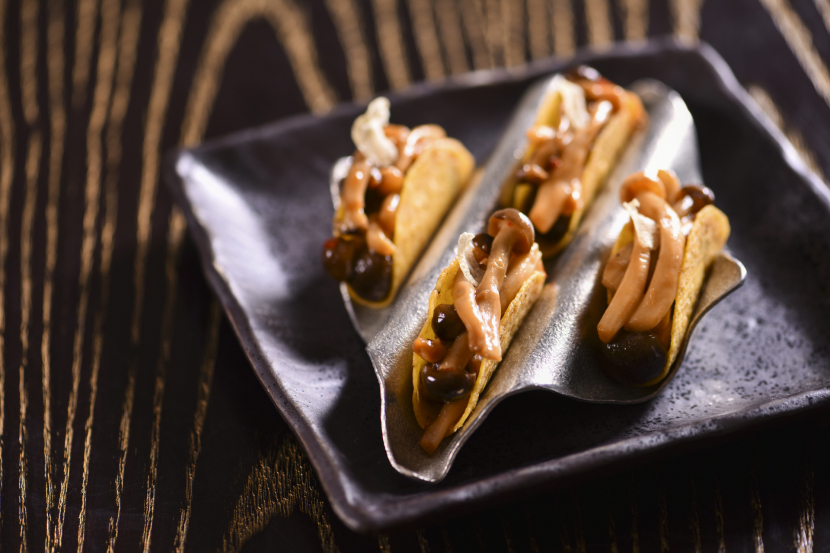 You can't really go wrong with a shimeji mushroom order. If you've tried Nobu's salmon taco and think that's the best, think again. And then try this vegetarian version. It's a sure topper on our vegetarian favourites list.
4. Cauliflower creamy spicy tempura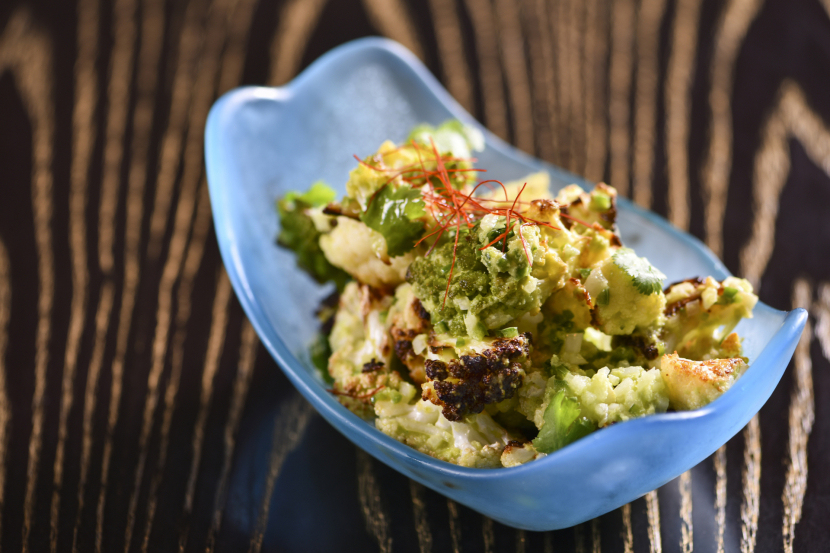 No points for guessing this is a rip-off of the rock shrimp tempura and this dish uses exactly the same ingredients. You'll need at least five minutes after having your first bite to organise your thoughts since you never imagined boring cauliflower could taste this good.
5. Vegetarian sushi platter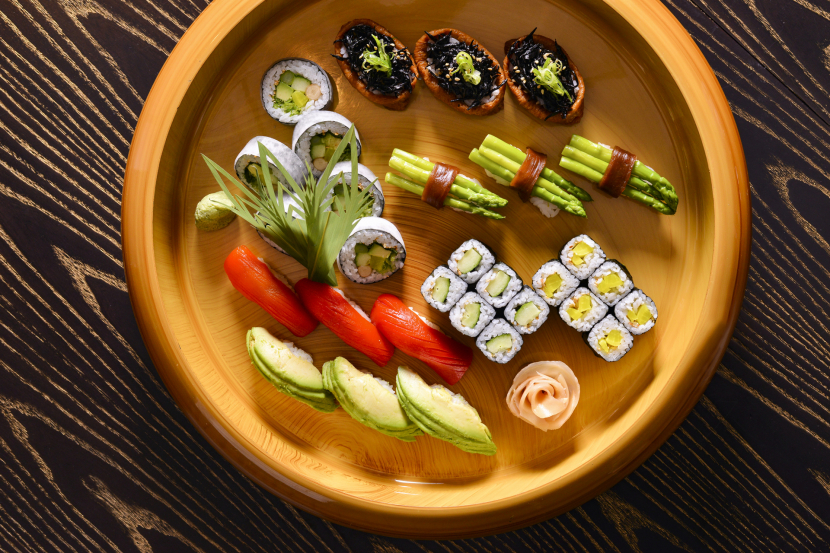 Dear plant-eating friends of sushi lovers who visit Nobu, worry not. The restaurant has a vegetarian sushi platter that's plenty satisfying even if you're non vegetarian. Choose from a range of tasty makis and other rolls with ingredients like tofu skin and avocado.
6. Nobu-style Caesar salad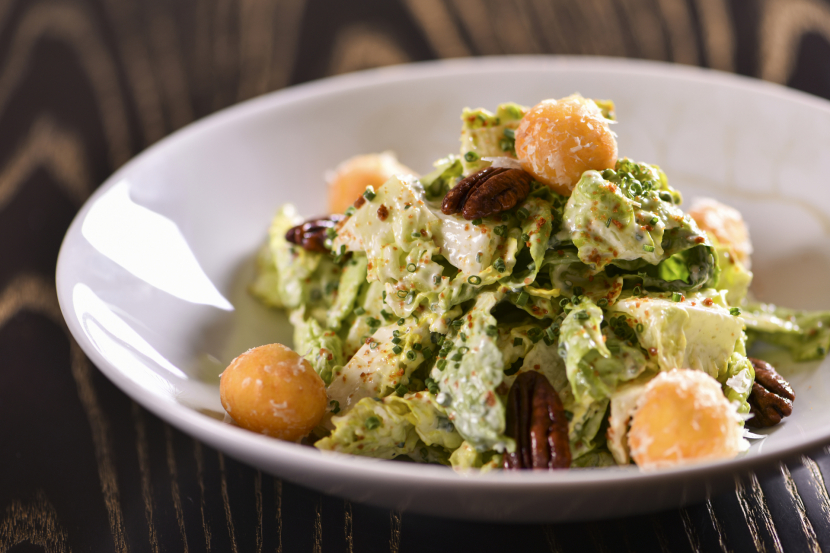 As ordinary as this sounds, we are not ashamed to admit we love Nobu's vegetarian Caesar salad way more than the regular version. There's truffle oil mixed in, pieces of potato mochi and caramelised pecan nuts which are incredibly delicious (we'd actually like an entire side order of these alone). It's sweet, it's savoury and it's anything but ordinary.
7. Shishito peppers


A platter of bright green chillies is not really what you'd expect for starters and against our better judgement, we pop an entire pepper into our mouth. Best choice ever – this isn't spicy at all. It's tender, sweet and very enjoyable.
8. Eggplant miso


If you've ever wondered what the black cod tastes like, the eggplant miso is Nobu's other legendary creation with Japanese eggplant. It's grilled and marinated perfectly and tastes unlike anything you've ever had before. This is our number one choice from the entire vegetarian menu.
9. Vegetarian truffle rice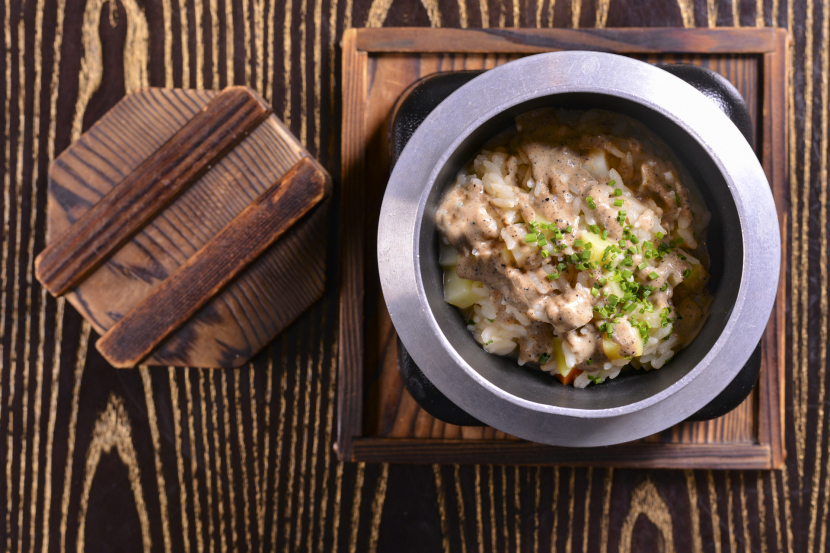 Mushroom, edamame, shiitake mushroom, carrot, truffle, rice and parmesan cream – if these ingredients aren't what vegetarian dreams are made of, we don't know what is. Whether you're vegetarian or not, this dish is pure indulgence.
10. Spicy edamame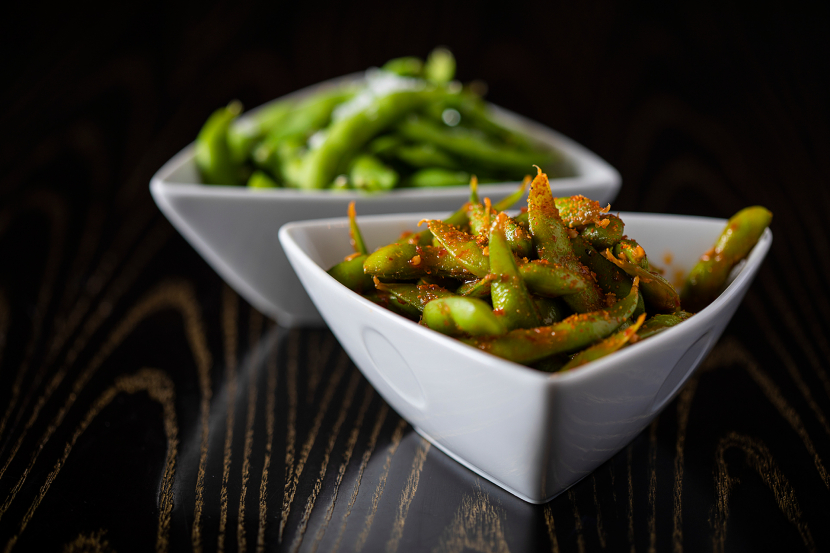 As avid consumers of large amounts of edamame, we swear by Nobu's. It's spicy, garlicky, salty and basically better than perfect (if that's a thing).
And if ten delicious reasons aren't enough to get you booking at Nobu, maybe Nobu himself is. The world-renowned chef will be in Doha from March 3 to 5 to kick off Qatar International Food Festival 2019. Don't miss these culinary experiences and the chance to meet Nobu himself.
Nobu in Town rooftop party
Destined to be the celebration of the year, the Nobu in Town Party, hosted by Chef Nobu, will be an evening not to be missed. Set on Nobu's stylish rooftop lounge, the party includes unlimited passing of Nobu signature dishes and free-flowing signature mixed beverages, along with live entertainment.
QR685 (per person). March 3, 7pm-10pm. Nobu, Four Seasons Hotel Doha, West Bay (4484 2222).
Six-course omakase dinner by chef Nobu
Savour a six-course omakase menu, curated by the chef exclusively for the Doha outpost of this international brand. The special menu features Nobu's signature new-style Japanese cuisine, including highlights such as lobster and kohlrabi salad with dry miso, seabass with truffle crust and miyazaki-gyu with tosazu butter and Japanese apple.
QR500 (per person), 800 with beverage pairing).March 4, Tues March 2019, 6.30pm. Nobu, Four Seasons Hotel, West Bay (4484 2222).
Nobu sushi class
Hosted by chef Nobu, master the art of sushi making from the world-renowned chef in an intimate and hands-on setting. This unique experience is limited to 20 guests and is QR700 per person.
QR700 (per person). March 6, 1pm-2pm; 3pm-4pm. Nobu, Four Seasons Hotel, West Bay (4484 2222).
Be the first to get all the latest Doha news, reviews and deals into your inbox by signing up to our free
newsletter
,
click here to sign up
.