Many vegan dishes made an appearance in Doha's dining scene last year and most of them are simply incredible. With a few of our favourite restaurants offering brilliant vegan options, picking where to eat can still be a bit of a challenge. So we tried a bunch and created a list of 13 of the very best.
1 Black quinoa, kale and sweet potato salad
Everything from the dressing to the fresh delicious vegetables used in this dish makes it perfect for a light but filling meal. The veggies add pops of flavours to the salad with a stab of sweetness and crunch from pomegranates and toasted pine nuts.
QR54. Jones the Grocer, The Gate Mall (40296928).
2 Black velvet
This, gluten-free dessert uses the finest Valrhona cocoa powder to create a dark chocolate cupcake topped with a vegan chocolate buttercream to make this the most indulgent dessert you'll have for a while.
QR18. Red Velvet Cupcakery, Katara (4408 1655).
3 Blessed buckwheat pancakes
Like most dishes served at Evergreen Organics, these pancakes are so delicious that it's hard to believe they're made from purely organic ingredients. In a league of their own, the pancakes are light and fluffy, loaded with the goodness of buckwheat, and are complemented perfectly with the banana, almond butter, cacao nibs and maple syrup served on the side.
QR65. Evergreen Organics, Qanat Quartier, The Pearl-Qatar (4472 0437).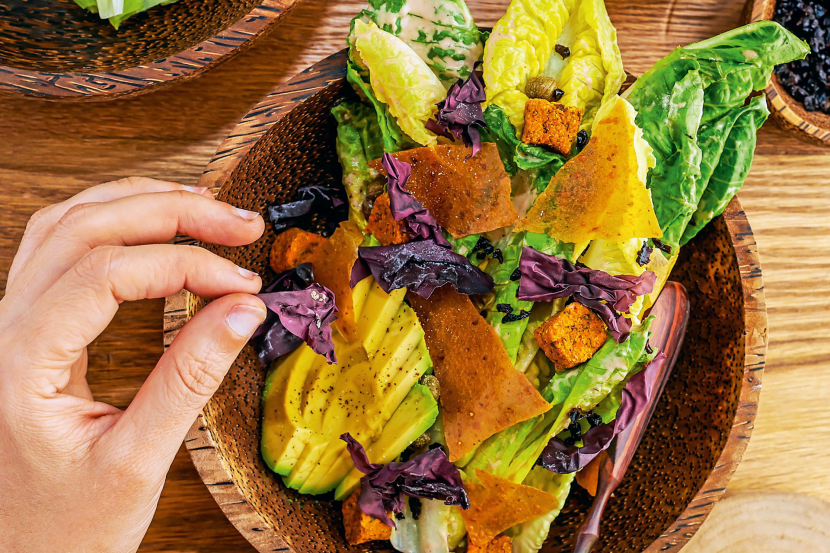 4 Double cheez burger
Even meat lovers can agree this burger is fantastic. Spoiling us with two sunflower and mushroom patties topped with cashew gruyere (Evergreen's in-house vegan cheese alternative) and caramelised onions, every bite of this burger is just brilliant.
QR80. Evergreen Organics, Qanat Quartier, The Pearl-Qatar (4472 0437).
5 French toast
Thank us later for this – the french toast at Evergreen Organics is a secret menu item. It isn't listed and only the true vegan foodies know that they have to specially request it during breakfast hours. It's incredibly healthy and as fluffy, light and sweet as you'd want any indulgent portion of french toast to be. It makes waking up early totally worth it.
QR65. Evergreen Organics, Qanat Quartier, The Pearl-Qatar (4472 0437).
6 Pumpkin seed ciabatta
The bread in this sandwich alone deserves its own title – it's perfectly toasted and baked with pumpkin seeds. The bread is then paired with Spanish pimento-olive tapenade and some basil pesto dressing to bring out the delicious flavours from the grilled courgettes and roasted red peppers that are packed inside this sandwich at Jones the Grocer. We recommend adding avocado as an extra to make the sandwich taste fresher.
QR38. Jones the Grocer, The Gate Mall (4029 6928).
7 Vietnamese vegan roll
This light option at W Café has fresh vegetables wrapped in a rice paper roll and comes with a delicious peanut butter dip. It is perfect as a mid-day snack. There's a generous amount of vinegar, though, and if you can't handle the tang, skip this entirely.
QR60. W Café, W Doha Hotel and Residences, West Bay (4453 5555).
8 Vegan cobb salad
Don't let the word salad in the title fool you with this one – not only does The Cheesecake Factory serve a massive portion meant for two people, the ingredients are quite fibrous making it super filling. The salad consists of crisp lettuce topped with grilled asparagus, green beans, roasted beetroot, avocado, cucumber, tomato, chickpeas, quinoa, farro, almonds and sunflower seeds, all drizzled with a delicious house vinaigrette.
QR58. The Cheesecake Factory, Villaggio Mall, Al Waab (44529995).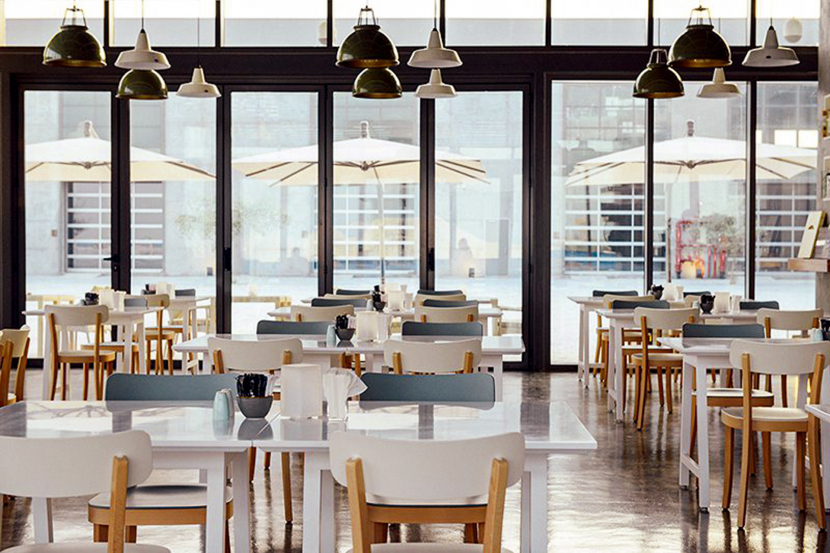 9 Vegan feast
This is more of a vegan experience than a dish, and its outstanding. Al Matbakh has recently been renovated and now, instead of a few dishes here and there, guests can have an entire vegan sit down dinner. Call ahead to book your table and specify your dietary requirements, the chefs will prepare a mouth-watering selection of a variety of Indian treats.
Arumailah Boutique Hotels, Souq Waqif (4433 6712).

10 Vegan Pizza
This 500g pizza at Etin Sultan comes with a generous selection of mixed vegetables topped over a creamy, delicious pizza sauce. The crust is crispy and tasty and you definitely won't miss the cheese on this one.
QR115. Etin Sultan, Tawar Mall (3344 2345).

11 Vegetarian wrap
This is hands down one of the most unique wraps in Doha's little vegan universe and also one of the most delicious. The wrap at W Café features a whole wheat tortilla wrapped around avocado, jicama, green papaya, red onion, jalapeños and wasabi sesame seeds. It's loaded with flavour and is just the thing to have if you're looking for a light, healthy meal, even if you're not a vegan. Get stuck in.
QR60. W Café, W Doha Hotel and Residences, West Bay (4453 5555).
12 Tiramisu
The vegan adaptation of this crowd favourite does not disappoint. Available to grab on the go at Raw Market, this guilt-free serving of tiramisu is sure to keep you hooked and craving more immediately after. It's also quite reasonably priced. We're all in.
QR15. Raw Market, The Pearl-Qatar (4477 4099).
13 999 falafel wrap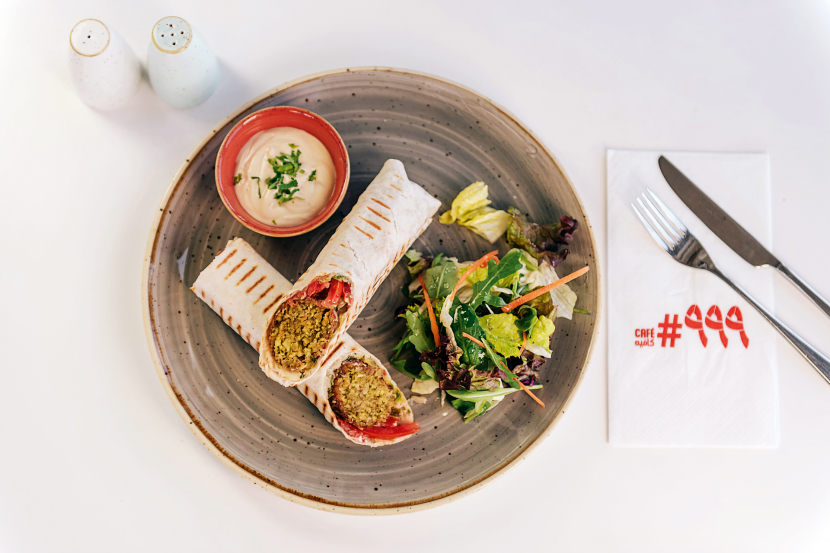 A falafel sandwich is one of the top staple dishes in every Middle-Eastern diet and we are massive fans of the falafel sandwich at Café #999 which comes in a toasted tortilla with a side of crispy french fries. Just ace.
QR28. Café #999, Bin Omran (4458 2556).
Be the first to get all the latest Doha news, reviews and deals into your inbox by signing up to our free
newsletter
,
click here to sign up
.