The last time we were here, we were full of praise. We loved everything from the American-style, laidback vibes to the fun t-shirts the staff had on. So when we hear Claw has a new brunch, we come straight back to check it out.

The brick walls adorned with American memorabilia, the ping of the pinball machine and the click-clack of the pool table make us feel like we've just landed in the middle of the US of A. We're not off to a great start with this Fri-hay brunch, unfortunately. After entering, we wait for over 20 minutes and none of the staff are in sight to explain the brunch or even take our drink orders.

Claw's signature seafood specialties are offered in an all-you-can-eat package and there are prawns, oysters, mussels and crabs, all stacked high. The whiff of freshness is irresistible and each one is perfectly cooked. If you're a little less fancy, some of the other highlights include chicken thighs, wings and spiced Italian chicken sausages, coated in a beautiful house barbecue sauce.

The sauce is to grilled meat what the Colonel's recipe is to fried chicken and we're positive the secret is just as closely guarded.

We stack our plates and a server whips up batch after batch of homemade guacamole, ready to dip into crunchy tortilla chips. To his left is a carvery station brimming with succulent meats. To his right are some top-notch chicken fajitas. The standard cold cuts, cheeses and salads are plentiful.

The sides, sometimes neglected in a brunch, are exceptional here. The mac 'n' cheese and mashed potato fill our hearts with warmth and joy, it's almost the perfect remedy for Doha's February winds.

The oysters here taste much better than they look, fresh and flavourful with the condiments served alongside.

We barely scratch the surface before descending on to the desserts table. American favourites are the order of the day here and we love the moist chocolate fudge cake nestled amongst creamy strawberry cheesecake. The fresh waffles are also some of the best we've had in Doha (and that's saying something).

We love the chilled setting of this brunch. And if we're being honest, we do not want our brunch shirt to take on a brown barbecue sauce tint. Luckily, that won't happen here. Dress for comfort and make a merry mess of yourself. Dance away to the fantastic DJ with a brilliant live video mix of classics and some latest hits. Some of our fellow diners get up to shake a leg and it makes for a great atmosphere.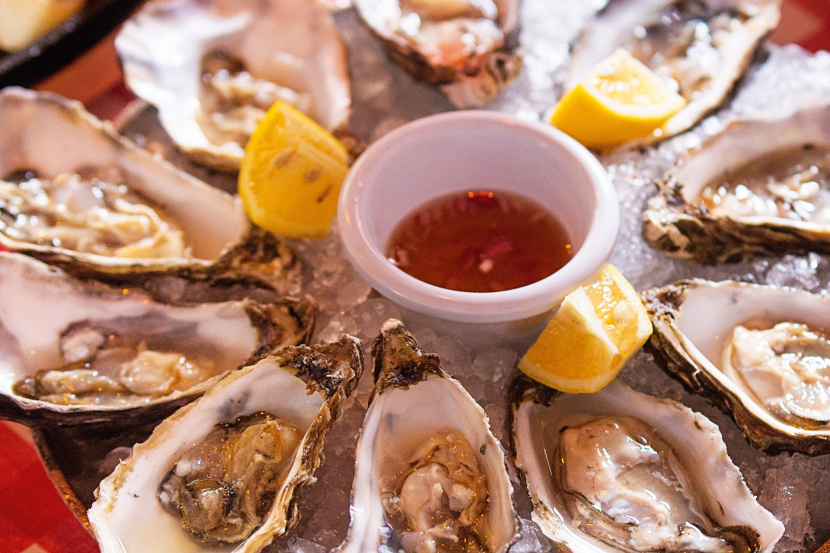 Claw has many positive points but it's still early days and it faces heavy competition in the ultracompetitive Doha brunch scene.

The basic brunch package with soft drinks bizarrely doesn't even include a standard water, tea or coffee. Oddly, we pay upfront at the very beginning of the meal, something we've never seen in Doha so far, unless we're at a food court.

The service is slow, despite the staff trying their best to keep up with the full house in attendance with smiles on their faces and jolly dispositions – a very contrary experience to our last meal here when the service excelled. All in all, we recommend this for anyone looking for a fun Friday brunch and for surf and turf lovers looking for simple, hearty food cooked well. Did we mention the brunch goes on until 7pm? It's the longest brunch in the city and we're not complaining at all.

Service wise, the restaurant needs to iron out a few crinkles and then we have a super Friday brunching option. We're sticking around to find out how it fares in the near future.
QR250 (soft drinks), QR350 (house beverages). Fri 12.30pm-4pm. DoubleTree by Hilton, Al Salata (4034 3111).

WHAT IS IT...
A laid-back Friday brunch with excellent meats and seafood

WHY GO...
For some top Southern American comfort food, not the service
Be the first to get all the latest Doha news, reviews and deals into your inbox by signing up to our free
newsletter
,
click here to sign up
.