SUNDAY
Sky View
It's Aloha Night at this open-air bar and you'll definitely have a good time with the tropical atmosphere, groovy vibes and unlimited selected drinks from 10pm until midnight.
Free entry. Sun 10pm-midnight. La Cigale Hotel, 60 Suhaim Bin Hamad Street (4428 8204).
Jazz Club
Start off the week with the girls and get two free drinks every Sunday at Jazz Club. You'll get the next two drinks for 50 percent off.
Free entry. Sun, Tue 5pm-2am. Oryx Rotana, Umm Ghuwailina (4402 3333).
MONDAY
Mix Bar
Let the madness continue on Mondays. Let your hair down at Mix Bar with two complimentary sips (excluding hops and grapes) from a selected menu from 9pm until 11pm.
Free entry. Mon 9pm-11pm. The Westin Doha, Fereej Bin Mahmoud (3359 8514).
TUESDAY
Infinity Lounge
You can have three free drinks at this rooftop venue and enjoy some of the best views of Doha from high up.
Free entry. Tue 9pm-11pm. Alwadi Hotel Doha, Msheireb Downtown Doha (4009 9700).
Society Lounge
This popular nightlife spot has finally reopened and it's still the awesome destination that it used to be. Party the night away every Tuesday with DJ Steven bringing you the best RnB tracks with unlimited beverages for ladies between 8pm and 11pm.
No membership required. Tue 8pm-11pm. Hilton Doha, West Bay (5539 0937).
Walima
We don't really need a reason to spend an evening at one of Doha's most beautiful terraces, and if there are three free drinks and 50 percent off on shisha, we're definitely interested. Tuesdays are all about the ladies here and there's live DJ entertainment, too.
Free entry. Tue 7pm-onwards. Mondrian Doha, West Bay Lagoon (4045 5999).
WEDNESDAY
Veritas
There's a special Bella Donna night for ladies on Wednesdays from 6pm to 8pm. The first drink is on the house and following that, all the signature sips are for QR40 each.
Free entry. Wed 6pm-8pm. Al Messila, a Luxury Collection Resort & Spa (4445 0000).
The Library
If you're looking for a more secluded spot for intimate chats with your favourite girls, head over to The Library at Radisson Blu. Every Wednesday, there are two free drinks for ladies from 6pm to 10pm and 20 percent discount on beverages all night long. If you're with a group of four girls or more, you get a free canape platter.
Free entry. Wed 6pm-10pm. Radisson Blu Hotel Doha, C Ring Road (4428 1555).
The Club
Ladies get beverages from 8pm until midnight. Don't miss the world-class performers who will ensure you and the girls have a great time out. Happy hours are from 7pm until 9pm.
Free entry. Wed 8pm-midnight. The St. Regis Doha, West Bay Lagoon (4446 0000).

THURSDAY
The Pier
This stunning outdoor location by the Four Seasons Marina is perfect for a fun night out with your girl gang. Every Thursday from 6pm to 9pm, ladies get the first drink for free and 50 percent discount on the second.
Free entry. Thu 6pm-9pm. Four Seasons Hotel Doha, West Bay (4494 8888).
Shanghai Club
Start the weekend with an unlimited flow of bubbles. For QR99, you can enjoy three hours of unlimited drinks at Shanghai Club.
QR99. Thu 9pm-11pm. JW Marriot Marquis City Center Doha, West Bay (4429 5295).
Irish Harp
Start your weekend with some good old Irish-style fun. There are live bands and a DJ every Thursday and ladies get three free beverages from 8pm until 11.59pm. Ladies arriving after midnight get one free beverage until 1am.
Free for ladies, QR100 for men including one beverage. Membership required. Thu 8pm-1am. Sheraton Grand Doha, West Bay (4485 4444).
Maya Doha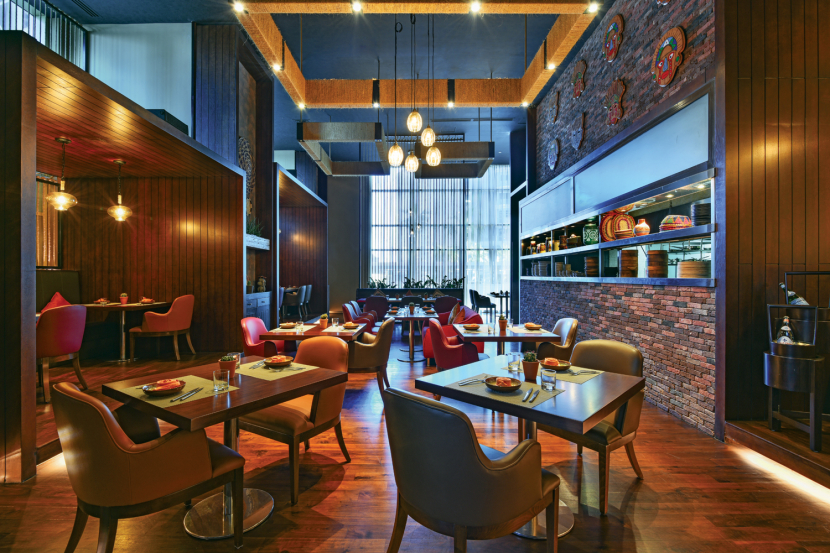 For a Thursday party the Mexican way, head over to Maya Doha for the Señoritas Ladies' Night. Ladies get two free drinks from 10pm until midnight and happy hours are on from 6pm until midnight.
Free entry. Thu 10pm-midnight. Kempinski Residences & Suites, West Bay (4405 3325).
Misturado
Ladies get two free selected beverages between 10pm and 2am. It can get pretty packed and smoky, though.
Free entry. Wed-Fri 10pm-2am. Crowne Plaza Doha – The Business Park, Najma (4408 7788).
FRIDAY
Hudson Tavern
Enjoy the Lassies Night Out promotion with the girls at this popular pub. Ladies get two free selected drinks from 8pm until 10pm.
Free entry. Thu, Fri 8pm-10pm. Mondrian Doha, West Bay Lagoon (4045 5999).
Paloma
Ladies get two complimentary drinks from 9pm until late and The H-Soul Band will be belting out some top tunes. There's a super deal on burgers, too. If you pick one from the special burger menu featuring more than ten varieties, you get a bottle of hops free.
Free entry. Fri 9pm-2am. InterContinental Doha, West Bay (4484 4444).
Zengo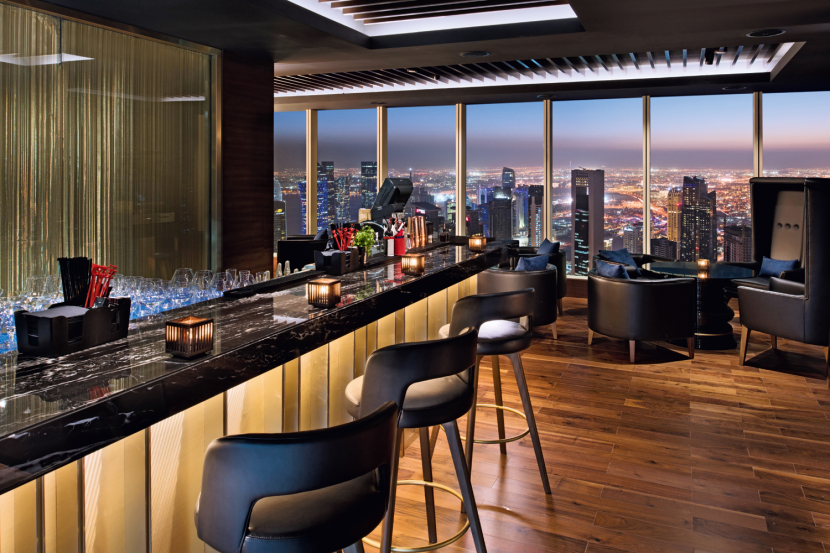 We don't just love going here for the two free drinks from 9pm until 11pm. We adore this classy lounge on the 62nd floor with its sophisticated interiors, unbeatable views and one of the best DJs in the city. Soak in the vibrant atmosphere and call all your friends because happy hours are on for everyone from 5pm to 11pm.
Free entry. Fri 9pm-11pm. Kempinski Residences & Suites, West Bay (4405 3560).
SATURDAY
Monkey Tale
It might still be a bit chilly for a beach club, but you'll get three free sips to warm you up on a Saturday afternoon. There's a resident DJ and lots of rays to catch while you listen to groovy tunes.
Free entry. Sat 11am-5pm. Grand Hyatt Doha Hotel & Villas, West Bay Lagoon (5077 7533).
Be the first to get all the latest Doha news, reviews and deals into your inbox by signing up to our free
newsletter
,
click here to sign up
.