For decades, animated offerings were so sparse that the Academy didn't even bother to hand out an animated feature Oscar, opting instead to award special prizes for the likes of Who Framed Roger Rabbit and Snow White and the Seven Dwarfs.
Until 2001 when the film buffs finally gave one of their golden statues for best animated feature film – for the first time ever – to an awesome film about a big green ogre called Shrek. Since then, there has been an award for the best animated film every year.
Some you may have seen, some you may not, but all are worth a watch whether that be for the first, second or even tenth time (we're looking at you Frozen).

Shrek (2001)
Turning the age-old "hero rescues beautiful princess" stereotype on its head, smelly, grumpy and anti-social ogre Shrek gets roped in to retrieve a red-haired princess with some serious ninja skills and a night-time alter-ego from a dragon. It's hilarious and the characters proved so popular that Shrek 2, 3 and 4 have delighted fans since the release of the original some 20 years ago.
Netflix.
Spirited Away (2002)
During her family's move to the suburbs, a sullen ten-year-old girl wanders into a world ruled by gods, witches and spirits where humans are transformed into beasts.
Netflix.
Finding Nemo (2003)
It's an oldie, but a goldie. Finding Nemo may have originally been released in 2003, but it still delights little people and their parents 17 years later. After his son is captured in the Great Barrier Reef and taken to Sydney, a timid clownfish sets out on a journey to bring little Nemo home.
Starzplay.
The Incredibles (2004)
Mr. Incredible and Elastigirl are forced to play it cool when the government forbids super-hero activity. Although they should take an opportunity to catch up on some R&R during the hiatus, they can't help but miss stopping crime. Soon enough, their efforts are needed once again.
Amazon Prime.
Wallace and Gromit: The Curse of the Were-Rabbit (2005)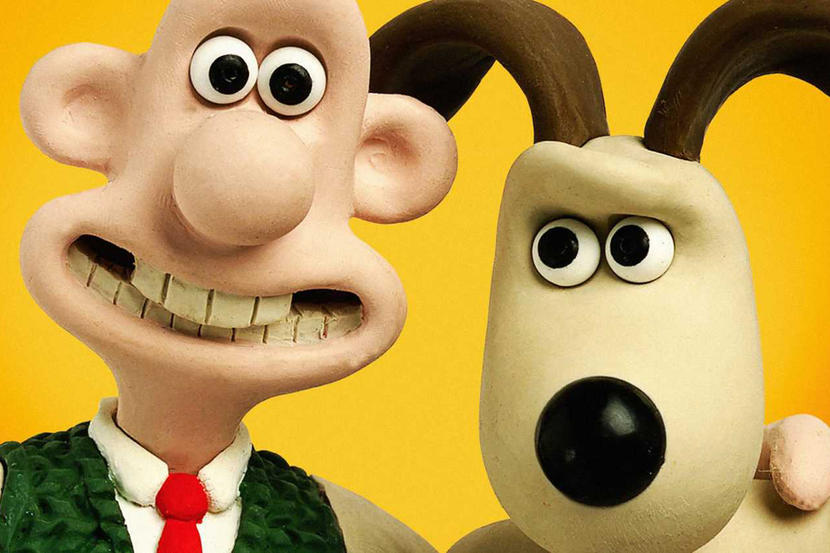 With the annual giant vegetable competition on the horizon, the locals are dependent on cheese-loving Wallace and his heroic hound Gromit's pest-control company 'Anti-Pesto' to keep at bay the ravaging rabbits that threaten to devour the neighbourhood's prized veggies. In a misguided effort to brainwash one of their captors into hating vegetables, Wallace hooks himself and a test bunny up to his latest gizmo. Needless to say, it goes awry and before long the neighbourhood is being terrorised by a gigantic rabbit.
Amazon Prime.

Happy Feet (2006)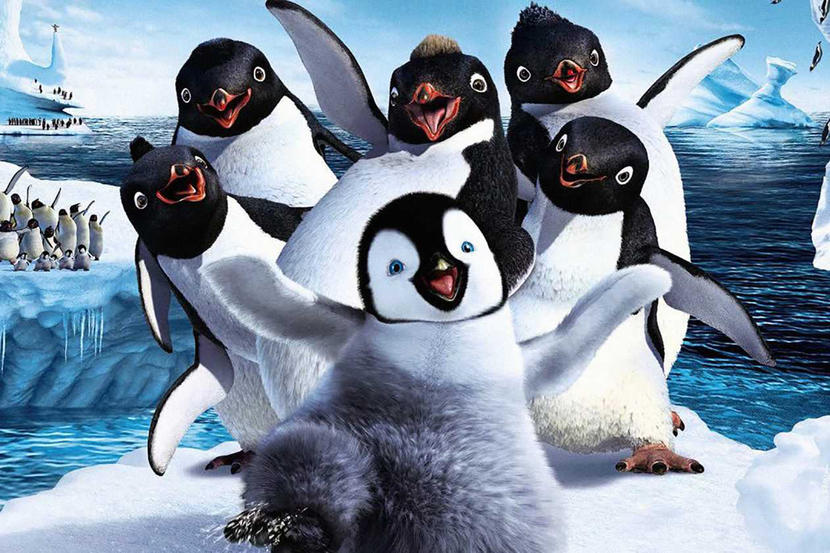 Mumble isn't fitting in with the rest of his Emperor penguin colony. His father, Memphis, mother, Norma Jean, and the commanding elders are bemused by the chick's propensity for tap dancing when, in fact, he should be breaking into song. But Mumble's first attempt at singing is a tuneless disaster, and the forlorn penguin is soon ostracised for bringing a curse upon the colony. Seems the penguins' fish supplies have dwindled alarmingly, and Mumble's taking the rap. A short adventure later, he chances upon a troupe of rhythmic Adelie penguins, fronted by Lovelace who has a plastic six-pack ring around his neck, which he believes was bestowed on him by aliens.
Netflix.
Ratatouille (2007)
The rat can cook! This sweetly ridiculous movie about a naive, ambitious rodent named Remy, who longs to become a great chef is witty, clever, gently moral and dramatically convincing. Who doesn't love Linguini a hopeless human moppet controlled by the supremely talented Remy? Will they win over the Snow White-style villain, a power-crazed food critic named Anton Ego? We won't spoil the fun for the very few out there who don't yet know the ending.
Amazon Prime.
WALL-E (2008)
Wall-E is an ancient robot and the sole robot left on earth. Naturally, being the only one of his kind isn't easy, and loneliness ensues... until EVE arrives.
Amazon Prime.

Up (2009)
This Pixar classic, quite literally, takes the fun to new heights when balloon salesman Carl Fredricksen has his way. The grouchy senior ties a bunch of balloons to his home and lifts off to South America, something he's been dying to do for ages. All is fine and dandy, until Carl realises he has company in the form of a stowaway – an overly enthusiastic Boy Scout.
Amazon Prime.
Toy Story 3 (2010)
Sunnyside, the day-care centre where the delightful new Toy Story occurs, might be a paradise – especially for Woody, Buzz and the rest of the gang. Andy is off to college and his mum has is getting rid of all his old stuff. But all is not what it seems when the toys find out that the nursery is ruled with a plush fist by Lots-o'-Huggin' Bear, whose strawberry scent and harmonica-swaddled folksiness hide a sadist.
OSN.
Rango (2011)
In this animation the unlikely hero is a chameleon. Rango, voiced by Johnny Depp, is a pet and wannabe actor who is marooned in a desert and stumbles across a frontier town running low on water. Reinventing himself as a hero who killed seven outlaws with a single bullet, Rango becomes sheriff and starts to tackle the drought problem.
Netflix.
Brave (2012)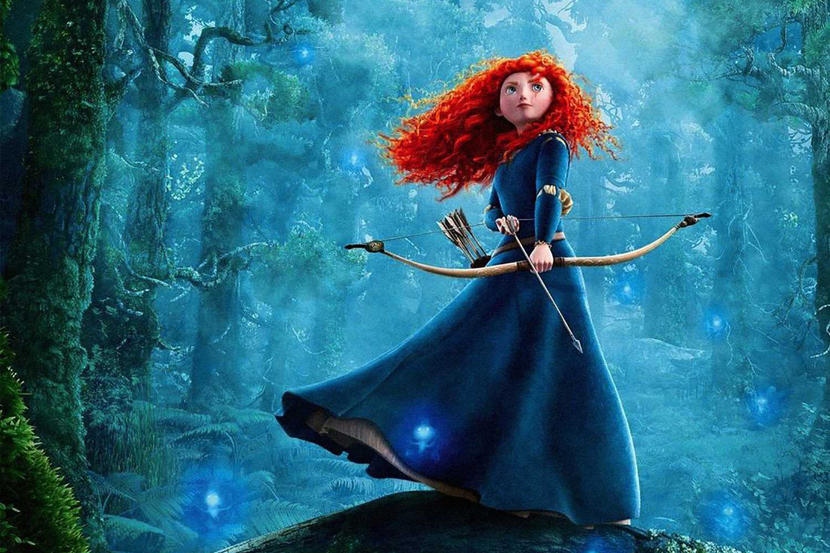 Merida marches to the beat of her own drum and doesn't let pesky traditions and preconceived notions stand in her way, especially when it comes to her love of archery. But when a kooky witch grants her a wish, Merida has to break the spell... or else.
Netflix.
Frozen (2013)
It's time to take it back to basics, or rather to the original. Yes, we know that Frozen 2 is out now, but head back to Arendelle to when it all began. Elsa, Anna, a funny snowman, magical powers and some serious sibling bonding all make this the mega hit it was when it broke the box office back in 2013.
Amazon Prime.
Big Hero 6 (2014)
Adapted from an obscure Marvel comic, this animated feature film tells the story of Hiro, a teen robotics genius who learns to use his brainpower for good by assembling a science-driven superhero team, including a pudgy, huggable nurse robot called Baymax, programmed only for gentle helping
and healing.
Amazon Prime.
Inside Out (2015)
This family flick is one of Pixar's most creative storylines – prepare for a roller coaster of emotions. The key characters of this sweet movie are actually a little girl's feelings, namely Disgust, Joy and Sadness, to name a few, and accompany her on an unexpected move from the Midwest to the West Coast. Clever, charming and gut-busting funny, this is a movie the whole crew will love.
Amazon Prime.
Zootopia (2016)
Judy Hopps dreams of joining the police force and leaves her farm and family for the bustling metropolis Zootopia to achieve her goal. As the first rabbit in the crew, she isn't taken seriously by her fellow police officers. Tired of writing up parking violations, Judy decides to take on a missing persons case to prove herself. When she enlists the unwilling help of con fox Nick Wilde, the pair find themselves going down a rabbit hole of clues, scandals and close calls.
Amazon Prime.
Coco (2017)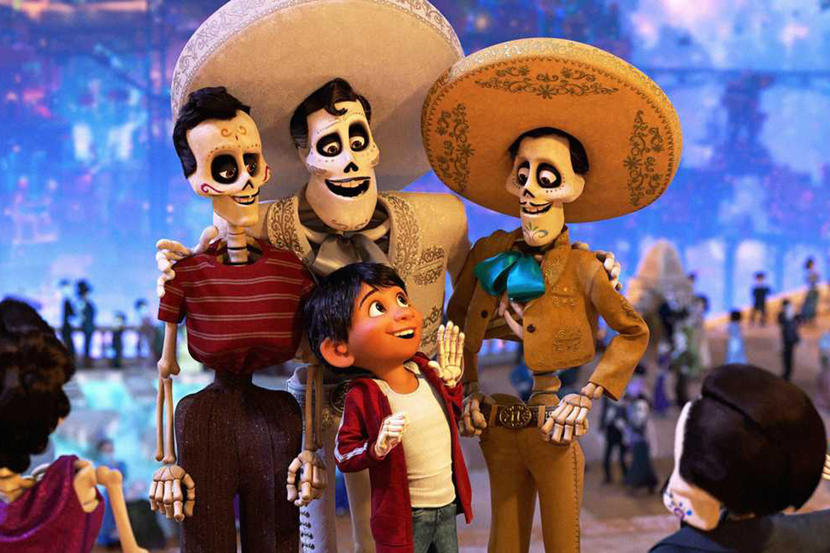 Coco focuses on Miguel, a young boy at a crossroads: his parents want him to join the family business, but all he wants to be is a musician, like his all-time hero Ernesto de la Cruz. The only problem is that Ernesto is, well, dead, meaning Miguel must journey into The City of the Dead, where he must reunite with his deceased ancestors, and old Ernesto himself, if he's got any chance of making it back into the land of the living in one piece.
Amazon Prime.

Spider-man: Into the Spider-Verse (2018)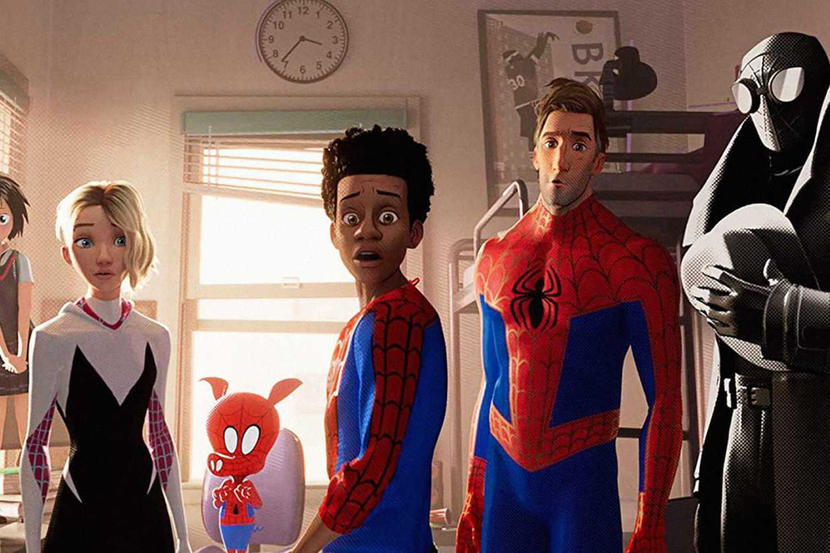 Based on the popular comic book – and keeping with its original design style – this version of everyone's favourite wall-scaling man in the red suit introduces a shared multiverse where all Spider-Man iterations come together to save the day. Taking centre stage is Miles Morales, a high school student who is forced to juggle homework with superhero responsibilities. But then he meets Peter Parker and Spider-Gwen, and his world is turned upside-down.
Amazon Prime.
Toy Story 4 (2019)
When a new toy called "Forky" joins Woody and the gang, a road trip alongside old and new friends reveals how big the world can be for a toy.
OSN.
Be the first to get all the latest Doha news, reviews and deals into your inbox by signing up to our free
newsletter
,
click here to sign up
.