Now that home-schooling is in full swing throughout Doha, we chatted with Year 5 student Samuel Jones from Doha British School about his new life at home.

Samuel has slowly accustomed to his home-schooling routine and says, "At first it was really strange to be home-schooled because I didn't see any of my classmates. Now my teacher sets work online and my mum helps me. We go to bed everyday at the same time. I make sure that I'm dressed and ready to start online school at 8am.

Whenever I have breaks during the day I exercise on our treadmill and eat healthy snacks. I've also had more time to help mum in the kitchen, which I love, because I get to eat it!"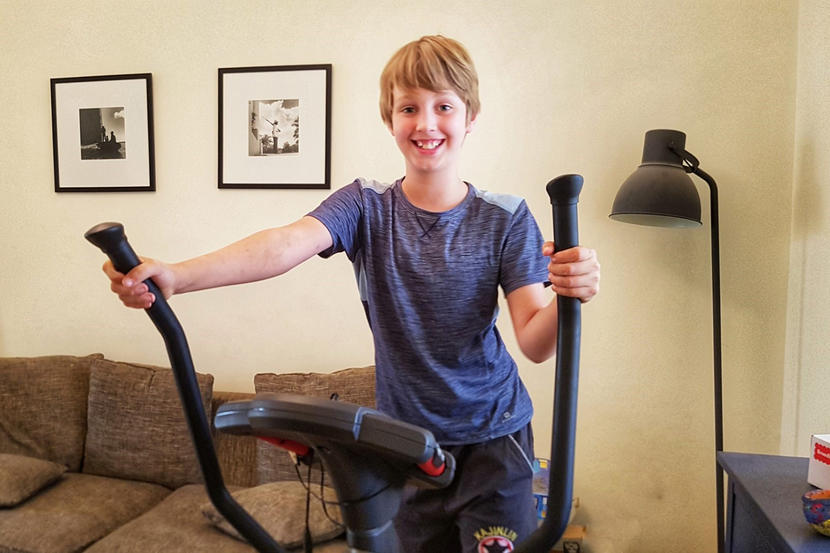 His mum, Kim Wyatt, adds, "It's so important to have a daily routine for the kids and family. It helps to give a sense of structure and know what to expect throughout the day. We try to stick to the daily academic plan outlined by the school and keep a sense of flexibility, too. Lunch and snack breaks are consistent and the whole family tries to eat healthily. Physical activity is crucial to our day. It helps to reduce stress and stay motivated which is really important when spending a lot of time indoors."
Samuel and his mum Kim share their favourite tips to keep motivated and engaged during home-schooling.
• Have a daily routine

• Eat healthy food

• Have set breaks for snacks, lunch and play time

• Take regular breaks from electronics

• Go outside to get your daily dose of vitamin D

• Regularly keep in touch with classmates, friends and family

• Set up a quiet, designated home school area with a desk, chair and computer

• Limit distractions

• Keep physically active

• Enjoy hobbies and interests
Finally, Kim adds, "I think it's very important to give kids a sense of control over their day and to maintain regular contact with friends, family and classmates via video calls. Although it may seem isolating to be at home, we need to remember that we're all in this together. The internet is an excellent resource to help you find positive ideas and advice about home-schooling so use it to your benefit."
For virtual socialising apps, click here.

For more ideas on how to keep the kids entertained at home, click here.
Be the first to get all the latest Doha news, reviews and deals into your inbox by signing up to our free
newsletter
,
click here to sign up
.