Did you know the Switch is Ninendo's fastest-selling home console in Japan and the United States. Well, it's true, and what gamers may tend to forget (i.e. us Time Out-ers) is that you easily slot the Switch into its HDMI-connected dock and get the full-screen experience like any other home console.

If you're planning on staying at home for a while, you may as well plonk yourself on the sofa and play the best games the Nintendo Switch has in its extensive library.

Here are 15 of our favourite titles to get lost in – from new releases to old favourites.

Ape Out
Imagine the aggressive jazz beats and symbol crashes from movie Whiplash mixed up with the fast-paced mayhem of Hotline Miami, along with a hulking ape thrown in, and you'll get Ape Out. It's simple – get the ape, out – but it's the way you get out that really makes Devolver Digital's fairly difficult beat 'em up stand out. Whether it's grabbing foes and throwing them through windows or picking up steel doors as a shield, it's the strategic, on-the-spot action we adore.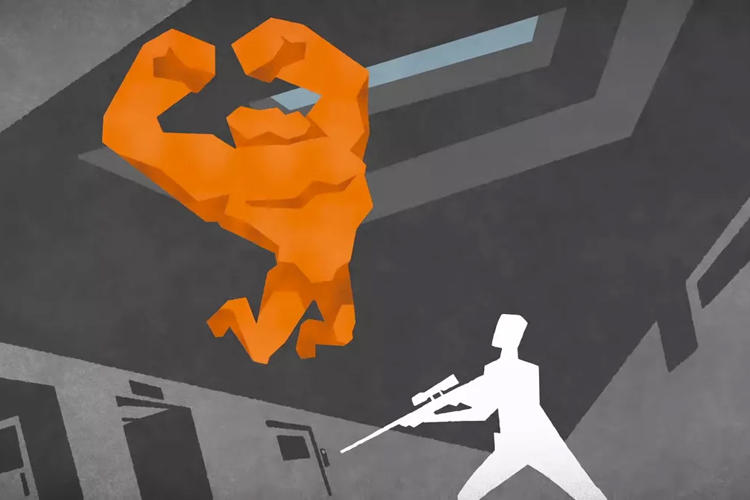 Animal Crossing: New Horizons
If an anthropomorphic racoon told you its esteemed company Nook Inc. is offering a 'Deserted Island Getaway Package' to live out your days, would you take it? For us, that's a firm yes. Not just because we jump at the chance when we see 'Island' and 'Getaway' in the same sentence, but also because this game is from Nintendo's Animal Crossing series. Players will be plonked on a seasonally-changing island where all they get is a tent. After that, it's up to you to shake a few trees to pick up branches, gather some stones and build an axe so you can chop down said trees. It's the simple life, made virtual.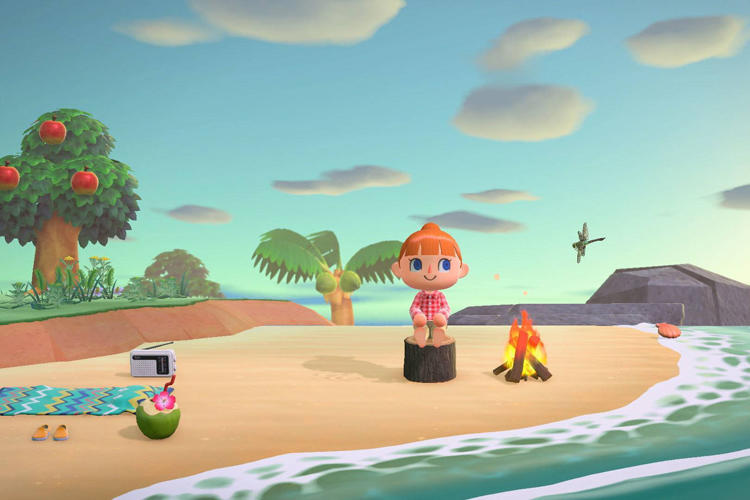 Astral Chain
One thing Nintendo-users have over all other consoles when it comes to action games? Developer PlatinumGames has taken a liking to it, and aside from Bayonetta 2, nothing yells PlatinumGames more than Astral Chain. Players take control of a detective for Neuron, a special police task force that deals with creatures from the interdimensional Astral Plane. Talk to cityfolk to make headway into your investigations and enjoy the dazzling in-depth combat sequences in this stylish game.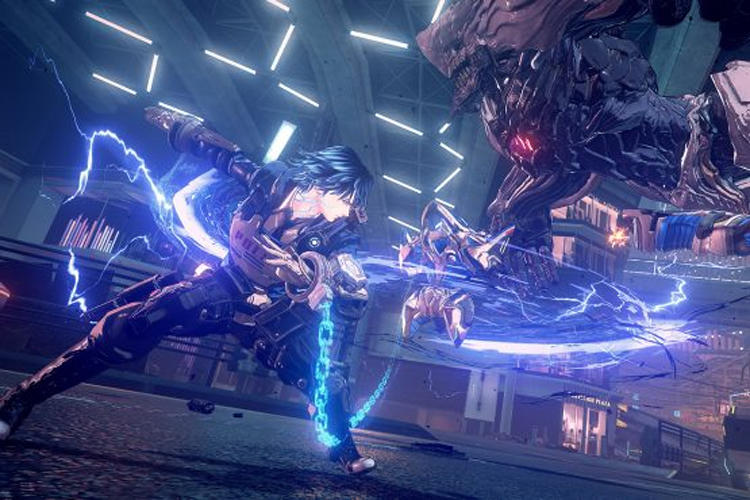 Dead Cells
Kill, die, learn, repeat. That's the mantra of this Castlevania-inspired action-platformer – with a touch of comedy to cheer gamers up. With more than 50 weapons to unlock and various upgrades to utilise to get through forver-changing castles and dungeons, it's a 2D world at its finest. You'll spend hours discovering this world.
Dark Souls: Remastered
What's there to say, really? Back in 2011, Dark Souls created a genre in itself. Developing a shiny, polished up version of the masterpiece on-the-go deserves some praise, so well done, Nintendo. Regardless of whether you've played it before, any chance to tackle the dreaded Ornstein and Smough in Anor Londo is (strangely) welcome. Oh, and the remastered version comes with Artorias of the Abyss DLC, bringing argueably one of the best boss fights in gaming history into the mix. Splendid.
Enter The Gungeon
Whoever made up a gun-riddled world where enemies are literally walking bullets, and bosses include the Gattling Gull, High Dragun and the Ammoconda is a genius. But Enter The Gungeon wouldn't have received acclaim for that along, and it also delivers dynamic bullet-mayhem gameplay, imaginative world building and list of wacky and creative 243 guns to use. Following a rogue-lite structure, each playthrough is filled with secrets and characters to encounter. See if you can master the ways of gun-fu.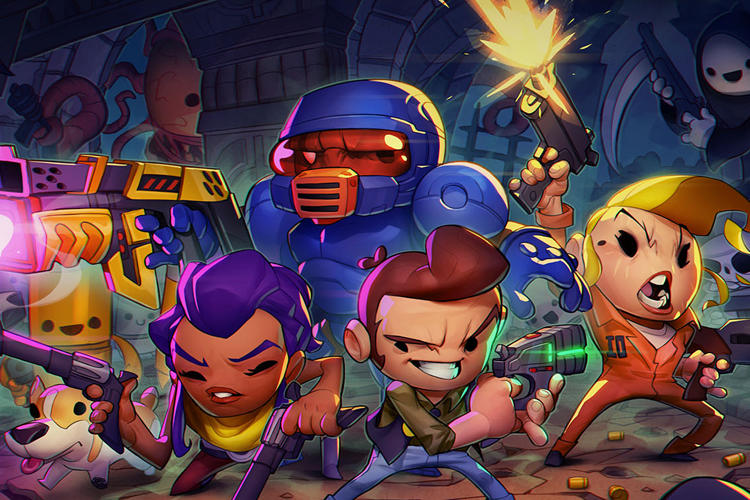 Luigi's Mansion 3
Who needs Mario when his green, ghostbusting brother is such a blast to play with? Luigi's Mansion 3 brings back everything we loved about 2013's Dark Moon and sharpens its edges to bring one of the most charmingly silly games to the Nintendo Switch. The simple routine of flashing ghosts with a flair of light, sucking them up and gloriously slamming them on the floor never gets old, and this time it's all broken up with head-scratching puzzles.
Kentucky Route Zero: TV Edition
This one really goes to show that indie titles are still booming. It's all about the narrative with Kentucky Route Zero. There aren't any real puzzles or challenges to complete, just the chance for gamers to pick dialogue options for Conway and tell him where to go with a simple click. The unique and sometimes eerie art design, deep narrative and calmness is riveting. We won't say much, as the unknown is part of its charm.
Hollow Knight
It may have slipped under some gamers' radar when it first arrived back in 2017, but Hollow Knight is the Souls-lite game that shows us that a 2D world can be completely enthralling. Also, it proves insects make for fantastic characters. Explore The Forgotten Kingdom, a place packed with (beautifully hand-drawn) eerie terrors and be prepared for how hard this game is. Once you've figured out how to master the Knight and weave your way through enemies, it's hard to put down.
Cuphead
"Right, it's about two 1930s-style cartoon brothers with cups for heads who make a life-changing deal that means they have to fight their way through loads of quirky bosses…" We reckon that was the pitch for this game, anyway. Cuphead has ended up being one of the most creative games in history. The run-and-gun action game uses the same visuals and audio techniques as classic '30s cartoons, with hand-drawn cel animation, watercolor backgrounds and original jazz recordings. The work Studio MDHR is simply stupendous, so do them a solid and play.
The essentials
If, for some reason, you're playing these for the first time, you're in for a real treat.
Super Mario Odyssey
How Nintendo manages to present the pinnacle of gaming with each iteration of Super Mario is bewildering. Essentially, Super Mario Odyssey introduces one new mechanic – being able to posses everything from Goombas to a tree – yet it opens the door to hugely creative gameplay that's simple, fun. Bravo.
The Legend of Zelda: Breath of the Wild
In simple terms, this is Nintendo's attempt to make they're own version of GTAV, and it's gone above and beyond. It isn't as if The Legend of Zelda games needed the overhaul, but this game's open world is a dream to explore – riddled with threatening encounters, secrets in the most enigmatic locations and head-scratching puzzles to conquer. A masterpiece.
Super Smash Bros. Ultimate
We're not sure if we get more excited about hearing "A new fighter has entered the battle" or "let's play some Smash". Most likely a mixture of both, as we'll happily give any excuse to play as our favourite gaming icon from a list of 74 characters (and counting) and fling our pals off-screen. Ultimate, indeed.

Mario Kart 8 Deluxe
It's the game that's been making and breaking friendships for years thanks to that certain blue shell. To think this spin-off title that debuted back in 1992 would become one of the best racing games ever is mind-boggling, but if you've played any of its nine iterations, you'll see why.
Be the first to get all the latest Doha news, reviews and deals into your inbox by signing up to our free
newsletter
,
click here to sign up
.