Star Wars Episode IX: The Rise of Skywalker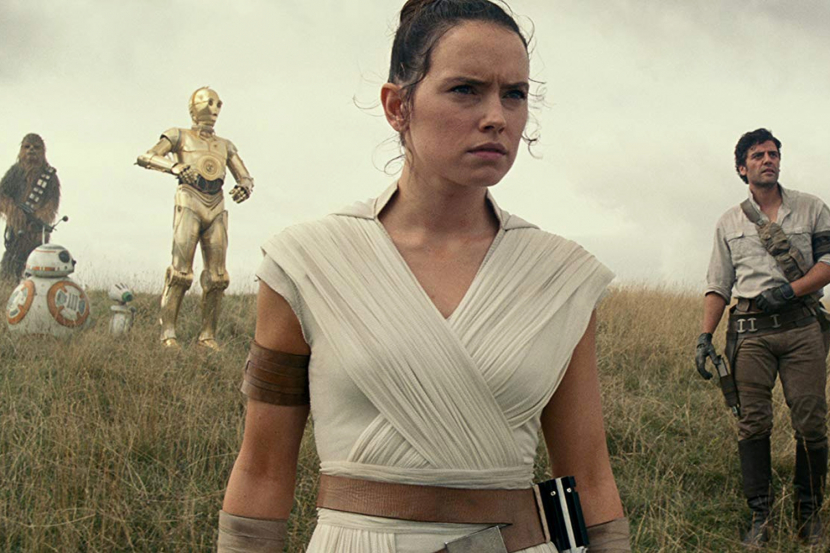 TIME OUT SAYS
It's difficult to please all of the people all the time. When it comes to Star Wars it's pretty much impossible, just ask Rian Johnston, who still faces a daily barrage of abuse online, for having the guts to take risks with Star Wars Episode XIII: The Last Jedi.

Reactions to that film were mixed, to say the least. Plotlines went to places we didn't expect and bold moves were taken with characters and the lore of the Star Wars universe. But shouldn't we want boundaries to pushed? Shouldn't we want to see something different? We'll leave this discussion here, or we might face the same online vitriol.

Star Wars Episode IX: The Rise of Skywalker is as close to a perfect Star Wars film as you could wish for. It's not flawless, very few films are, but there's a glorious soundtrack, a wave of nostalgia and so much more that contributes to a solid piece of storytelling.

Much like the force, to us Star Wars is a feeling. A rush of joy, wonder, amusement, emotional shocks, bumps in the road and the excitement of being a rebel up against a frightening evil empire. We get all of this and more in the latest outing.

Just try watching it without a huge smile on your face. There is huge fan service paid, and we think that's a good thing.

The plot is neat and tidy, credit to J.J Abrams and the team for that. Many questions are answered and many of the 'wrongs' from the last outing are put right. We wonder how different this film would have been if Rian Johnson was at the helm.

There is a lot to take in, you'll still be thinking about it after you've left the cinema. Maybe that's the ultimate compliment?

A few of the scenes will end up being iconic and when the dust settles we're confident that The Rise of Skywalker will take its rightful place as the best Star Wars film released since the original trilogy.

We think you'll love it. Go in with your eyes open and enjoy the magic that only a Star Wars film can deliver.

It's the end of an era and we're going to miss the Skywalker Saga. May the force be with you, always.
By Colin Armstrong | 18 Dec 2019