Birds Of Prey
Director: Cathy Yan
Starring: Margot Robbie, Mary Elizabeth Winstead, Ewan McGregor
DC hasn't really hit it off in the cinema since Christopher Nolan's three-part Batman trilogy. Capitalising on one of the few redeeming features of Suicide Squad, Margot Robbie is front and centre this time as Harley Quinn. In this film a ragtag bunch of strange outcasts with amazing abilities team up to... Wait, this plot sounds familiar... This is a lot more fun than Suicide Squad, with great performances.

Call of the Wild
Director: Chris Sanders
Starring: Harrison Ford, Karen Gillan, Dan Stevens, Bradley Whitford
A classic tome in American literature, this adaptation of the Jack London adventure story has some fantastic effects and a grizzly but understated turn from Harrison Ford as the leading man. He's ably supported by a realistic CGI dog who is thrust from his domesticated life on easy street to the Alaksan gold rush.
Ordinary Love
Directors: Lisa Barros D'Sa, Glenn Leyburn
Starring: Liam Neeson, Lesley Manville, Amit Shah
An incredibly understated movie about dealing with live-shattering news and the fallout that comes with it. How do ordinary people deal with something that will alter their lives forever? You'll find out in this pitch-perfect story that uses its two leading actors perfectly. A moving and, at times, funny story of love and life that everyone will relate to.
Paradise Hills
Director: Alice Waddington
Starring: Emma Roberts, Awkwafina, Danielle Macdonald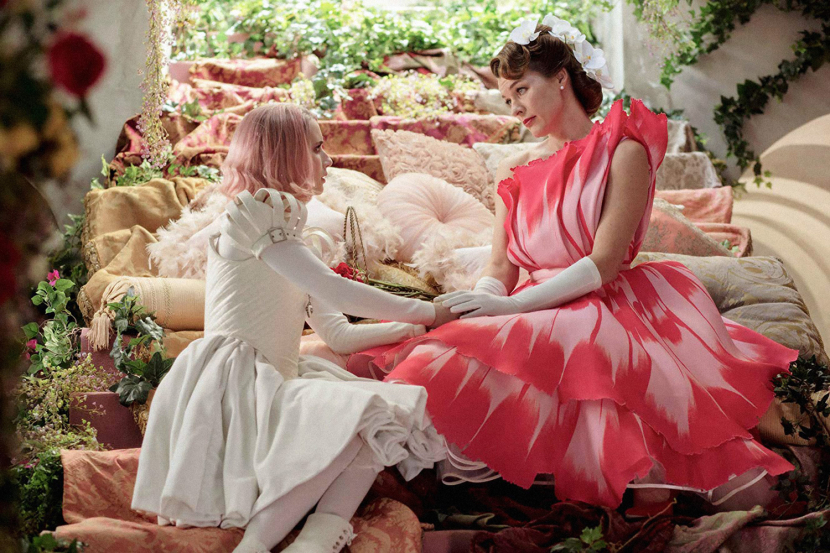 A rebellious teen is sent to an idyllic school to reform troublesome girls but soon finds out it has a dark secret. This is the first feature film from director Alice Waddington, following the success of her 2015 short Disco Inferno. It looks like it has bags of style and a quirky storyline to go with Emma Roberts in the lead role. This Handmaid's Tale-a-like could be good.
Sonic the Hedgehog
Director: Jeff Fowler
Starring: Jim Carret, Ben Schwartz, James Marsden
Has a movie trailer ever had such universally bad reviews (Cats, perhaps?) that the filmmakers have gone back and reshot the film? This time around the blue hedgehog looks more like he does in the game and is all the better for it. Add in Jim Carrey as Dr. Robotnik and you have the makings of a fun kids film.
The Invisible Man
Director: Leigh Whannel
Starring: Elisabeth Moss, Oliver Jackson-Cohen, Aldis Hodge
Elisabeth Moss plays Cecilia, who ends up with her abusive ex's fortune following his death. However, she suspects it's a hoax and after a series of deadly coincidences tries to convince others there's an invisible man preying on her. This looks like a decent thriller from Insidious 3 director Leigh Whannel.
Be the first to get all the latest Doha news, reviews and deals into your inbox by signing up to our free
newsletter
,
click here to sign up
.