There's no denying it, 2019 was abundant with must-see TV that had us all on the edge of our sofas – laughing, crying and at times flummoxed in equal measure. Whether you were bidding farewell to Phoebe Waller-Bridge's much-heralded Fleabag, recoiling in horror at the sociopathic You or being somewhat underwhelmed by the finale of Game of Thrones, the new year certainly has some tough acts to follow. So we've pored over the previews and found some potential new classics, a few of which will have you thinking outside the (goggle) box...
AMAZON PRIME VIDEO
STAR TREK: PICARD
What it is…
The continuation of the life and times of arguably one of sci-fi's most-loved show's most-loved characters, Jean-Luc Picard.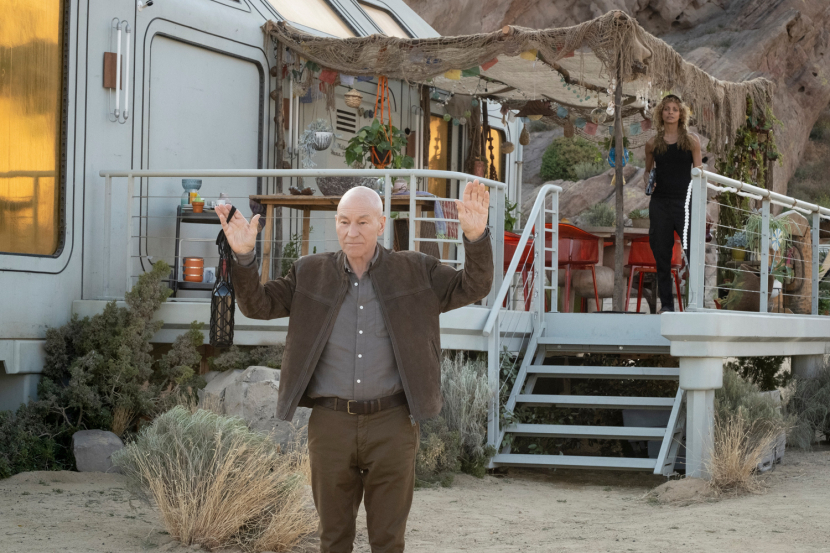 Why you should watch it…
To see the quite brilliant Sir Patrick Stewart reprise his role as the now retired admiral as he seeks to come to terms with both the death of his long-time cohort, Data, and the dissolution of the Romulan empire. You don't even have to be a Trekkie to appreciate how massive this will be, especially given Sir Patrick completely ruled out ever playing Picard again. Now, though, he admits he was convinced to do so by the outpouring of love he'd received from fans for his indelible impact upon the Star Trek story.

Who it stars…
Isa Briones, Santiago Cabrera, Michelle Hurd, Alison Pill, Harry Treadaway, Evan Evagora and others who will look back on their career and say, "I once acted alongside Sir Patrick Stewart".
TED BUNDY: FALLING FOR A KILLER
What it is…
A five-part docuseries recounting the infamous serial killer's crimes from a female perspective.

Why you should watch it…
For those who know the sick story behind Bundy's callous killing spree, this will provide a new insight into the twisted nature of his heinous acts. And for true crime fans, it will uncover the disturbing and profound way in which his pathological hatred of women collided with the culture wars and feminist movement of the 1970s, leading to him taking his place as one of the most despicable characters to have ever walked this earth.

Who it stars…
Bundy's longtime girlfriend Elizabeth Kendall and her daughter Molly, breaking their silence after almost 40 years. Plus several survivors of Bundy's attacks, many of whom are stepping forward for the first time.
TREADSTONE
What it is…
Technically, it's Jason Bourne's 'origin story'. Exploring the beginnings of the world's favourite amnesiac assassin, Amazon tell us it will also provide a present-day insight into what Operation Treadstone is up to now.

Why you should watch it…
Partly because the producers of the gargantuan box office smash that is the Bourne series have decided to retrace (or reinvent) the first steps of Matt Damon's seemingly indestructible Jason, and partly because it'll be cool to find out just how far the covert CIA Black Ops programme will go to manufacture the ultimate team of almost-superhuman killing machines.

Who it stars…
Jeremy Irvine (War Horse), Tracy Ifeachor (The Originals), Omar Metwally (Rendition), Brian J. Smith (Stargate Universe), Hyo Joo Han (W), Gabrielle Scharnitzky (Devils) and Michelle Forbes (24).
NETFLIX
RAGNAROK
What it is…
A coming-of-age drama set in the bounteous beauty of Norway that offers a novel take on Norse mythology.
Why you should watch it…
For the cinematography alone this will be joyous viewing. But don't ignore the clever twist on age-old tales borne out of the fictitious town of Edda. The plot revolves around the inhabitants of said picturesque enclave, but despite their outwardly affable nature they're not all who they claim to be. Climate change and the perils it brings are at the heart of this tale, pushing the planet ever closer to the armageddon-like Ragnarok. If only there were someone who could save us...

Who it stars…
Herman Tømmeraas, David Stakston and Theresa Frostad Eggesbø of Skam fame. Never seen it? Then more fool you.

SPACE FORCE
What it is…
Steve Carrell and Greg Daniels' comedy about the rather lofty ambitions of Donald Trump and his fellow fantasists in creating a type of intergalactic armed forces.

Why you should watch it…
Because the creative powerhouses behind the US version of The Office have come together to ponder what on Earth (or Mars, Venus or Mercury) the whole idea behind this sixth branch of the American army is actually supposed to be doing. Yes, they have been given the remit to 'defend satellites from attack' while they 'perform other space-related tasks' but who has the foggiest what that even entails? Watch and find out (or more likely not, but with huge comedic effect).

Who it stars…
Carell, Ben Schwartz (Parks and Recreation), Diana Silvers (Booksmart), Tawny Newsome (Bajillion Dollar Propertie$) and the often outstanding John Malkovich.
THE WILLOUGHBYS
What it is…
Not, thankfully, a reality TV show starring a breakfast TV presenter who shares the sofa with a friend of a gopher but instead an animated film charting the many ups and downs of four siblings abandoned by their incredibly selfish parents, and their quest to survive by translating old-school values into the modern world.

Why you should watch it…
Because it's based on a book by much-acclaimed children's writer Lois Lowry and has Ricky Gervais (fresh from another unrepentantly brutal stint hosting the Golden Globes) as both executive producer and narrator, gleefully getting his claws into his role as The Cat. Beloved Brooklyn Nine-Nine beefcake Terry Crews also lends his voice to one of the main protagonists (Commander Melanoff), reuniting with director Kris Pearn, alongside whom he worked on the jolly caper Cloudy With A Chance Of Meatballs 2.

Who it stars…
Gervais, Crews, Maya Rudolph (The Good Place), Will Forte (The Last Man On Earth), Grammy-nominated singer/songwriter Alessia Cara, Jane Krakowski (30 Rock) and everyone's favourite diminutive Amigo,
Martin Short.
UNCUT GEMS
What it is…
A crime thriller starring Adam Sandler. Yes, you heard us correctly, Mr Sandler has put his loveable buffoon act on hiatus long enough to star in a film with quite some substance. As charming jeweller Howard Ratner (we're hoping his surname is a nod to that most memorable British business empire killer, Gerald) his luck changes when the world's rarest diamond falls into his lap, giving him the chance to turn his shady life around – just as long as he can stay alive long enough to do so.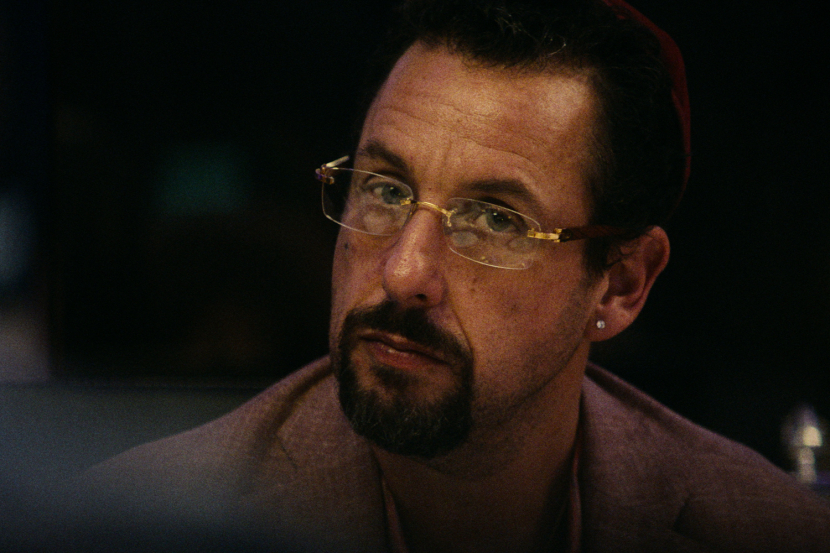 Why you should watch it…
Because it's Adam Sandler, putting in a performance that instantly makes you want to forget his previous aberrations and realise his earlier efforts at dramatic acting (Punch-Drunk Love and Reign Over Me) were more than simply a stop-gap, punctuating a cavalcade of crassness. Plus, it's directed by the Safdie Brothers, whose 2017 crime thriller Good Time received much critical acclaim.

Who it stars…
Sandler, the brilliant newcomer Julia Fox – and amongst others Lakeith Stanfield (Sorry To Bother You) and Idina Menzel (her of Frozen's Let It Go fame, but much more than just a one-hit wonder).

STARZPLAY
DEADLY CLASS
What it is…
An action crime drama following the story of Marcus, a homeless, orphaned teen signed up by a private academy where the planet's most ruthless crime families send their offspring to train as assassins.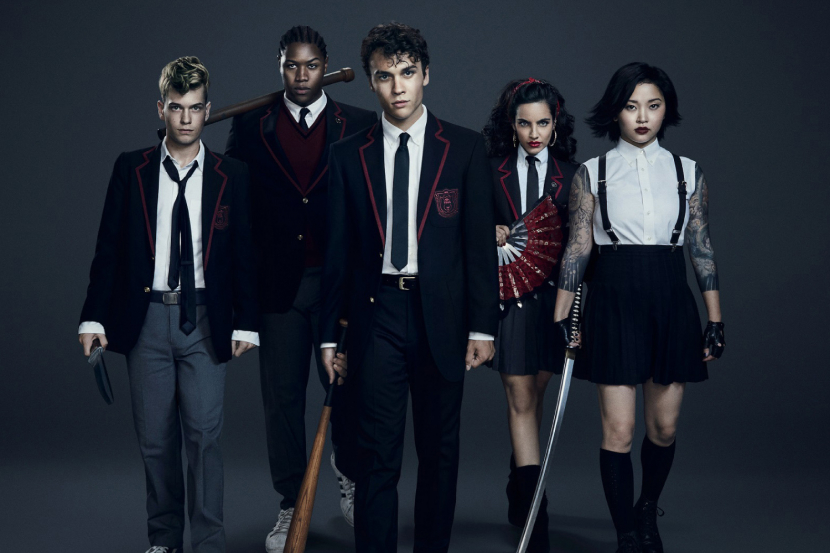 Why you should watch it…
To see how our protagonist manages to stay true to his morals, all the while having to deal with thoroughly treacherous teaching, friendship groups as cliquey as they are cold-blooded and his crippling adolescent self-doubt. It's based on Rick Remender's best-selling 2014 graphic novel, with academy head honcho Master Lin pulling the unsavoury strings of this beastly boarding school.

Who it stars…
Benedict Wong (The Martian) as Master Lin, Benjamin Wadsworth (Dad Vs. Lad) as Marcus and Lana Condor (To All the Boys I've Loved Before) as his villainous sponsor Saya Kuroki.
Be the first to get all the latest Doha news, reviews and deals into your inbox by signing up to our free
newsletter
,
click here to sign up
.