The votes are in, the ballots counted. The time has come to pick the ten best films of 2019, as selected by Time Out's team of dedicated film critics.

Does Todd Phillips's divisive supervillain origins story Joker make the top spot? Or Quentin Tarantino's homage to '60s Hollywood? Did we go cult mad with Ari Aster's Midsommar, or were we more royally impressed with The Favourite?

Without further ado, here's our pick of the best 20 films released during 2019.

10 Ad Astra
If you like your space odysseys brimming with formula-filled blackboards and quantum mechanics, consider this a trigger warning: Ad Astra is not that kind of sci-fi. Leave any disbelief at the door, though, and you'll be rewarded with an often gorgeous, soulful film that's charged with emotion and bursting with spectacle. Oh, and there's a bit where Brad Pitt goes full Moonraker in a space buggy.

9 Wild Rose
Jessie Buckley announced herself in 2018 with indie thriller Beast but this stomping musical drama was the best showcase yet for her formidable talent. She plays Glaswegian working mum Rose-Lynn Harlan, who's on parole and struggling to make ends meet but clutching a burning ambition to make it as a country singer. There are echoes of Sissy Spacek in Coal Miner's Daughter in a performance

8 Once Upon a Time… in Hollywood
If he's as good as his word, Quentin Tarantino has only one film left to make before he jacks in filmmaking for ever. As this love letter to late '60s LA proves, he'd be going out on top form. With Margot Robbie as Sharon Tate, Brad Pitt and Leonardo DiCaprio teaming up for a lovably insecure on-screen bromance and all the usual QT patter, it offers a nostalgic fantasia to get totally lost in.

7 Diego Maradona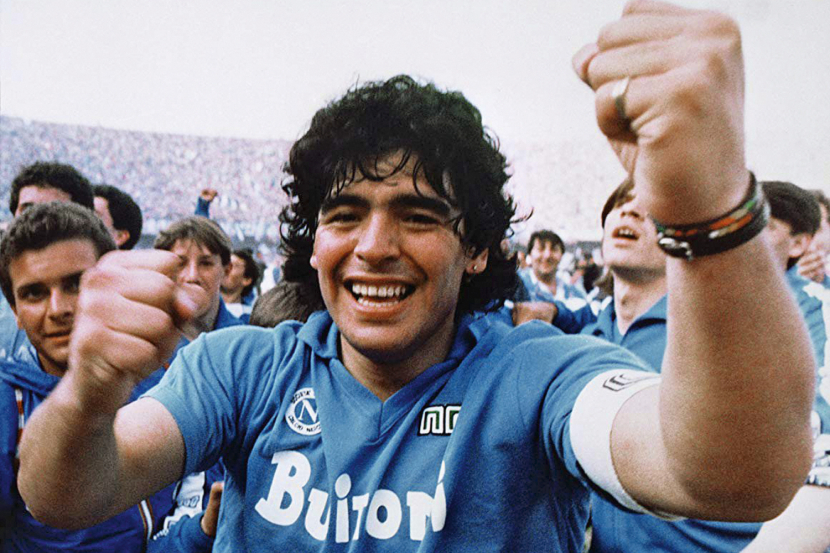 Asif Kapadia followed up the majestic one-two of Senna and Amy with another vibrant, seriously cinematic doc that's far more emotional and affecting than it has any right to be. Using unseen U-matic footage, it follows Diego's journey from Napoli folk hero to outcast. Even if you can't forgive Maradona for that handball against England, you at least come away hating him in a gentler, more understanding way.

6 Apollo 11
It was the fiftieth anniversary of the moon landing and this doc arrived to remind us what a mad feat it was. The massive rocket boosters and vast, trundling launchpad were eye-popping on the big screen – and that was before anyone had gone anywhere. Director Todd Douglas Miller lets his incredible Nasa footage do all the talking. The descent onto the moon is pure hold-your-breath cinema.

5 Joker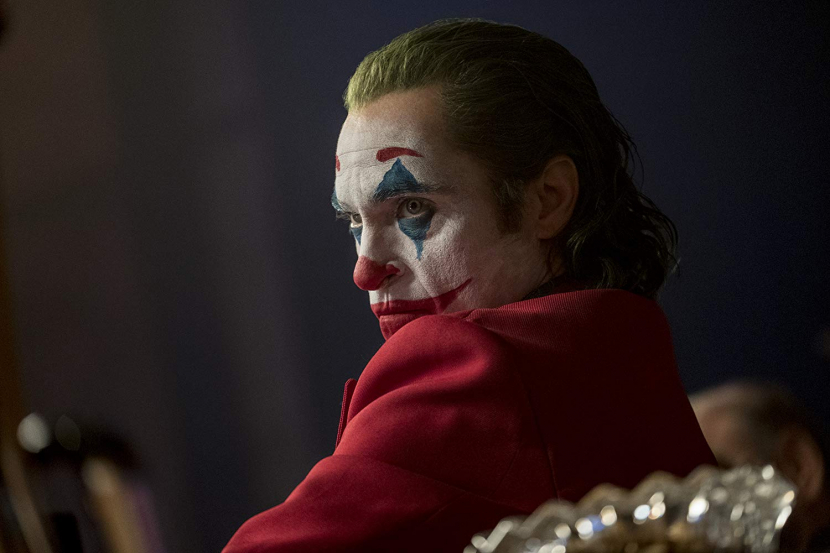 For some, Joker represents a reckless empowering of lone gunmen that rips off Martin Scorsese's back catalogue; for others, it's a minor masterpiece that speaks hard truths about the age we live in, and boasting a massively on-form Joaquin Phoenix. For my money, it's a bleak watch but made with real craft and stonking set-pieces that build on, rather than rip off, Taxi Driver and the like. Could have done without that Gary Glitter track, mind you.

4 Midsommar
With 2018's Hereditary, horror movie auteur Ari Aster made the night a place of terror and gory shocks. This year, he returned with a quite brilliant, sun-dazed horror film that managed to put us off daylight too. Cheers, Ari.

3 The Favourite
If eighteenth-century England was half as much fun as this regal romp, you'd say forget about all the itchy skin complaints and move back there. The Favourite plays like The Crown turned up to 11`, with courtly manoeuvres worthy of Molière. Emma Stone and Rachel Weisz are pitch-perfect, but Olivia Colman steals the show.

2 Marriage Story
Like Kramer vs Kramer vs Kramer from Seinfeld, this marital-breakdown masterpiece has just enough lols to leaven the tears. And there are plenty of those, with Adam Driver and Scarlett Johansson dazzling in Noah Baumbach's semi-autobiographical tale. After all its cheesy romcoms, Netflix delivered perhaps the ultimate anti-romcom.

1 The Irishman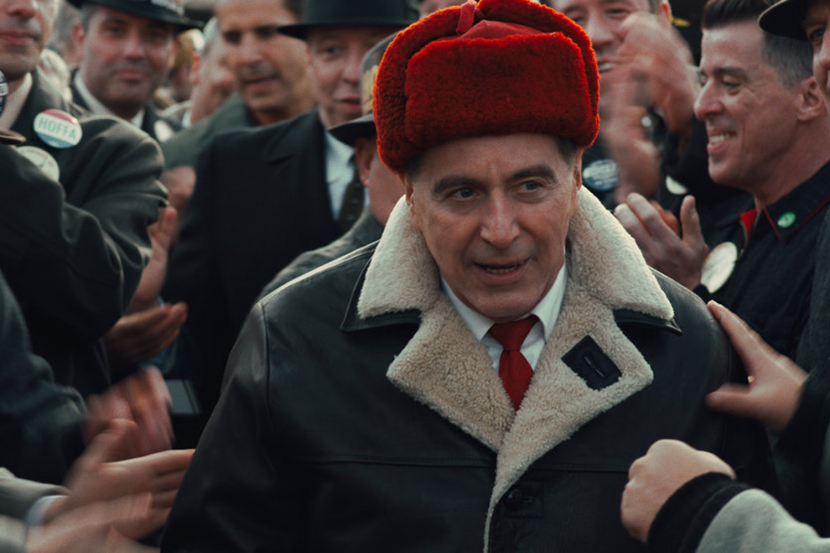 Martin Scorsese teamed up with Al Pacino, Joe Pesci and Robert De Niro on this languid retelling of Charles Brandt's non-fiction book I Heard You Paint Houses. For some it's slow and ponderous, for others it's elegiac and reflective. There's no denying the power of the performances or the director's skills behind the camera however.
Be the first to get all the latest Doha news, reviews and deals into your inbox by signing up to our free
newsletter
,
click here to sign up
.