Star Wars: The Rise of Skywalker
Director: J.J. Abrams
Starring: Daisy Ridley, John Boyega, Oscar Isaac

The final installment of the third Star Wars trilogy brings the original thread of the saga to a close. Early reviews say it looks like an apology for the maligned The Last Jedi. Rey and Kylo Ren's psychodrama will be resolved and The Emporer will hopefully get his comeuppance at long last.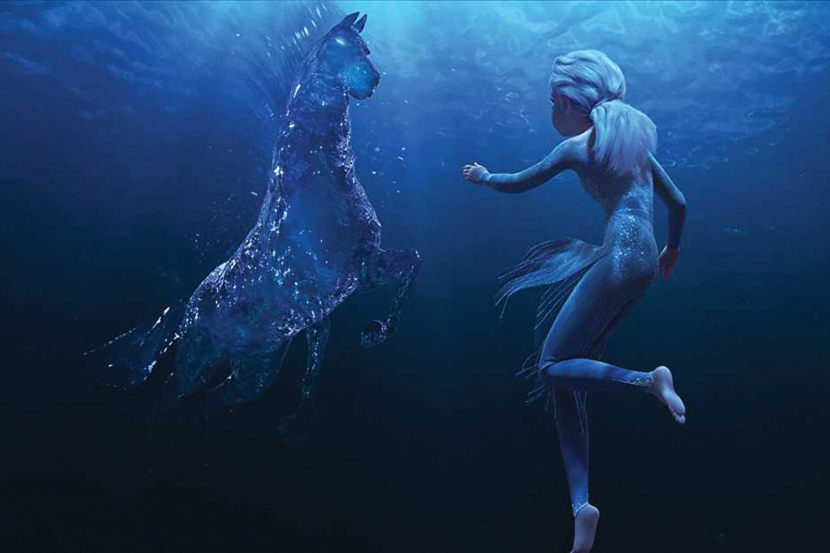 Frozen II
Director: Chris Buck, Jennifer Lee
Starring: Kristen Bell, Evan Rachel Wood, Jonathan Groff

It does not matter one bit what the critics think of this, is there ever going to be a more surefire smash hit? The only real question is, will there be a song as ubiquitous as Let It Go in this sequel? This time, the cast go in search of answers, trying to find out the origin of Elsa's powers.
Le Mans '66
Director: James Mangold
Starring: Matt Damon, Christian Bale, Jon Berthnal
A real-life tale of fierce racing rivalry, this movie is carried by its leading men, who both put in top performances. The on-track action is where the best parts of the film take place, with some stunning cinematography. But the film starts to fall down when the digs at big business crop up, and some of the supporting characters don't really work. Still, there's more than enough here to warrant a trip to the cinema.

Last Christmas
Director: Paul Feig
Starring: Henry Golding, Emilia Clarke, Emma Thompson
Christmas is a feel-good time of year and, as such, needs a feel-good kind of movie. Paul Feig's good-natured rom-com is this year's main contender, with a charming leading man and a lovely performance from the ever-dependable Clarke. It won't go down as one of the all-time greats, but it will be a festive staple for years to come, we're sure of it.

A Score to Settle
Director: Shawn Ku
Starring: Nicolas Cage, Benjamin Bratt

The return of Nic Cage to our screens is never far away, so prolific is the man, and while we always appreciate seeing him, it's fair to say some of his movies are a lot harder to love than others. You can add this to the 'why did he bother?' pile. Cage is out of jail and out for revenge on his former mob bosses.

Judy
Director: Rupert Goold
Starring: Renée Zellweger, Finn Whitrock, Jessie Buckley

Zellwegger turns in a career-defining (and Oscar-baiting) performance as Judy Garland in this biopic charting the Hollywood legend's final days. In flashback we see the abuse and problems that caused the young movie star to become such a troubled figure, but it's the later years scenes that impress the most.
Jumanji: The Next Level
Director: Jake Kasdan
Starring: Dwayne Johnson, Kevin Hart, Ashley Scott, Jack Black
A sequel to the 2017 movie (which itself, was a follow-up to 1995's original), the gang are all back from Welcome to the Jungle, this time assisted by Danny Glover, Danny DeVito and Awkwafina. You know how it goes by now. They end up in the Jumanji game, they get into trouble, they get out of it.
Be the first to get all the latest Doha news, reviews and deals into your inbox by signing up to our free
newsletter
,
click here to sign up
.