Will Smith is no stranger to the biggest stages, having starred in massive films such as I Am Legend, Ali and the Men In Black franchise, but for some of his co-stars in the new Aladdin movie, it's a different matter.

For Mena Massoud and Naomi Scott, who play the titular lead character and Princess Jasmine, respectively, the roles in the Guy Ritchie live-action version of the classic tale represent the biggest of their careers to date.

Massoud, 27, who was born in Egypt but grew up in Canada, has featured predominantly on the small screen prior to landing the role in the remake of the iconic 1992 Disney movie.

"It's a dream come true," the actor explains. "I couldn't have asked for a better cast and crew around us, because as well as Guy there were people who have won Oscars. When you're around people like that it's a true honour.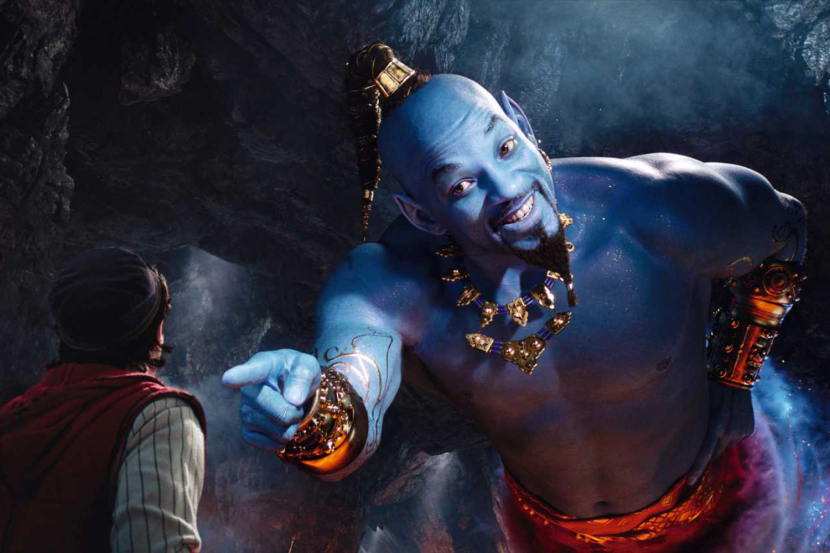 "Everybody around the world, including little boys in Egypt, grew up watching Will. My friends and I would often get together and watch Bad Boys or Independence Day, his films are iconic. Guy has produced some of the best action movies ever made, so it was a dream come true to perform alongside them, I couldn't have asked for anything more."

The latest version of the film is brought right up to date in terms of current issues and 26-year-old Scott, who is due to feature as one of the lead characters in a new instalment of Charlie's Angels, alongside Kristen Stewart and Ella Balinska later this year, explains how her character has evolved since the original animated version.

"I felt the power of watching Jasmine and I wanted to keep that same feeling and just modernise her," says the London-born star. "In the first film she's fighting for the right to marry who she wants to marry, which is great, but in this version she's even more ambitious, she wants to lead her people. She's thinking outside of herself and she faces even more of a challenge because she's fighting against the idea that she can't lead because she's a woman, which we know isn't true."

Smith, who regularly visits the region, is tasked with playing The Genie, following in the footsteps of the late, great Robin Williams, who executed the role with such aplomb the first time around. He speaks about what convinced him to take on such a challenging job.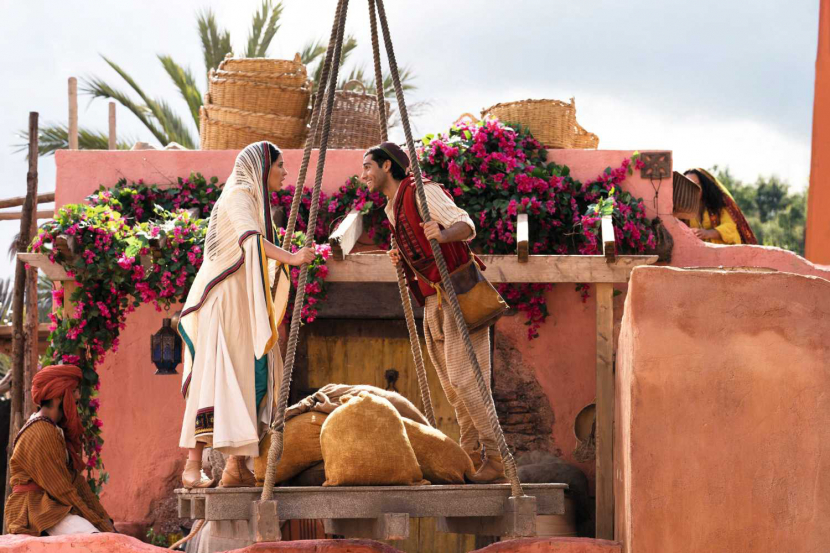 "[Following Williams] was one of the things about the film in general that was attractive to me, the ideas," he says. "When I look at The Genie and what he represents, it really is the definition of unconditional love, when somebody is going to dedicate all of their gifts and all of their energy so that somebody else can have all the things they dream of.

"I connected to the aspect in The Genie of the deep desire to grant wishes because that's what you do, and that's what you have to do, but it hurts when people misuse them. That's what I'm seeking in my life right now, I want to be able to give my gifts but I hope they will be received well."

Director Ritchie, meanwhile, had the tough task of making sure Smith's version of The Genie was familiar but also had its own thing going on.

He says: "Will's principle concern was making sure he didn't disturb the nostalgia and, essentially, brilliance of Robin's performance. So my job was to encourage Will to be more Will, which was one step to the left or one step to the right of where Robin was. Needless to say, I'm a big fan of Will so I was there to encourage more of him in the role."
Aladdin is in cinemas across Qatar now.
Be the first to get all the latest Doha news, reviews and deals into your inbox by signing up to our free
newsletter
,
click here to sign up
.